Today's Savannah Guthrie Accidentally Wore Her Dress Backwards On The Show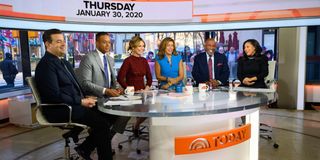 You know, life is hard. In general, we're all doing everything we can to make it through the world by respecting other people, nature and even ourselves, and trying to live with integrity. It shouldn't be difficult, but sometimes, it is. There are always tough choices to be made, and hard people to deal with, and most of us get thrown off of our trajectories every now and again and do something odd. Yesterday was one of those days for NBC's Today co-anchor Savannah Guthrie. The poor dear put her dress on backwards...and had to wear it on live TV.
I know what you're wondering: If Savannah Guthrie's dress was so obviously on wrong that we all know about it, how did she not notice it before going on air? Ah, but it's not quite that simple. It would seem that by the time Guthrie noticed her mistake, it was time for her to go live on Today, but right before she sat down at her post to begin broadcasting for the day, the woman went and told on herself immediately:
Oh, Savannah Guthrie. You just made my day! If it weren't for this Twitter post, I doubt that any of us would know that Guthrie's red and black patterned number wasn't being worn as the designer (or, Guthrie, for that matter) intended, but I really do love that she clearly thought it was funny. Otherwise, there's no way she would have shared the information for all of the world to see. What can I say? Let those of us who have never put our undies on wrong in the dark cast the first stone.
Most of us realize that we're wearing our clothes wrong before getting to work, so this scenario might be hard to imagine for some of us. But, I think we should all consider the conditions under which Savannah Guthrie goes to work and gets dressed. First of all, from what I've heard, pretty much everyone who works in morning television wakes up between 2 a.m. and 5 a.m. to get their day started. And, let's be honest, that's got to be some disorienting shit. Yes, even if you've been doing it for years and go to bed at 3 p.m. the afternoon before.
Secondly, I doubt Savannah Guthrie and her morning cohorts have tons of time to clear their heads before stepping onto the set. They probably have at least one meeting, need to do research and catch up on what happened over night. These people are likely to be going non-stop with the deep thinking and the doing of things from the time they wake up until right before going live. I'm exhausted just thinking about it, and can already anticipate needing at least a two-hour nap at the end of my shift to recover.
Lastly, I can easily see all that thinking and doing leading Savannah Guthrie to head to the wardrobe department, pick out the dress, go back to her dressing room and then put it on while she's doing something else like reading or watching other news reports. So, she just wasn't paying enough attention, and it doesn't help that the dress isn't filled with obvious "Woman! You Are Wearing Me Wrong!" embellishments.
So, I'm sure you still have one question about this mild wardrobe misstep (there have certainly been worse ones on live TV), and, to be honest, it's my question, too. How, specifically, did Savannah Guthrie not notice the tag scratching her neck? The only thing I can come up with is that she put the dress on and was standing up in it until she got behind the news desk. The process of sitting tightened it enough that the tag finally got to Guthrie and alerted her to her mistake. Whoopsie!
You can watch Savannah Guthrie and her (usually correctly worn) clothing every weekday on Today on NBC. For more on what's airing right now, check out our 2020 TV premiere guide and Netflix schedule!
Your Daily Blend of Entertainment News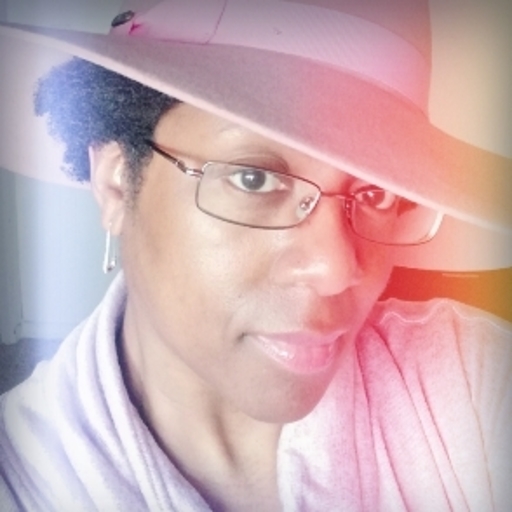 Yennefer's apprentice, Gilmore Girl; will Vulcan nerve pinch pretty much anyone if prompted with cheese...Yes, even Jamie Fraser.