Bachelorette Spoilers: What We Know So Far About Clare Crawley's 2020 Season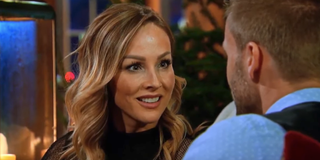 Warning: Spoilers ahead for Season 16 of The Bachelorette, which will star Clare Crawley in 2020!
Well, well, well. While we've been obsessing over all the drama, rumors and spoilers about the finale of Peter Weber's season of The Bachelor, ABC has done its job and appointed a new lead for The Bachelorette, Clare Crawley! Our new Bachelorette will have quite the task ahead of her as she looks for love in the franchise for the fifth time. We're already hearing a few spoilers about her 2020 season of The Bachelorette, so let's go ahead and dive into what they can tell us about Clare's Season 16 stint as lead!
Where Have We Seen Our New Bachelorette Before?
I'm so glad you asked! Clare Crawley is already a four-time veteran of Bachelor Nation, having appeared on Season 18 of The Bachelor, Seasons 1 and 2 of Bachelor In Paradise and the 2018 season of Bachelor Winter Games, where she met her former fiancé Benoit Beauséjour-Savard. That relationship ended just a few months after he proposed to her during the reunion special that February, which is why Clare is now available to lead The Bachelorette.
When Will The Bachelorette Begin Filming?
This franchise likes to keep the wheels turning almost all year long, and seeing as how Peter's season of The Bachelor will wrap up over two nights, March 9-10, we don't have long to wait for things with Clare Crawley and all her menfolk to get under way. Filming on The Bachelorette will begin promptly on Friday, March 13, in Los Angeles, with Clare and the bachelors populating Bachelor Mansion trying to date their way into each others (and our) hearts.
When Will The Bachelorette 2020 Premiere?
OK, we know that, for the past 12 seasons, The Bachelorette has premiered in May, and Clare's season will be no different. While we bide our time with the musical leanings of The Bachelor: Listen To Your Heart (which premieres on April 13), we can rest assured that The Bachelorette will begin to hit our eyeballs weekly on Monday, May 18.
When Will We Be Introduced To Clare's Bachelors For The Bachelorette Season 16?
Luckily, just like in past seasons, the finale for The Bachelor will hold a special surprise for those who wait. The second part of Peter's finale, which will include the After the Final Rose special, will lead into Clare meeting five of her bachelors for the first time, on live television. Let's hope for two things. First, that there is no Luke P. personality among this group, and second, that someone raps or does something else at least semi-goofy like Cam did last season.
Who Are The Men Who'll Be On Clare's Season Of The Bachelorette?
Not Juan Pablo Galavis, that's for sure! Ahem, speaking of Clare's bachelors for Season 16 of The Bachelorette...we have some spoilers to work with right now, via Reality Steve, but no official photos or bios from ABC just yet. The show released that info pretty early last year, on March 13, so we might get all of those details before too much longer, but something tells me they're going to wait until we're closer to the finale of Listen To Your Heart for that, so it doesn't pull too much focus away from that show.
Now, speaking about those spoilers, here's what we've heard so far. The only contestant we have details on right now is 28-year-old Cameron Duffy from San Diego, California. Apparently he was caught filming his intro package for The Bachelorette on Crystal Pier in his hometown, and has already made his (formerly public) Instagram private. You can take a look at some of the shots of his IG that Reality Steve captured before the public shutdown, and, well, from the looks of things this guy is going to be trouble. Run fast, Clare!
One thing we also know is that, as of Clare's official announcement as Bachelorette, they were still casting and had actually cut one younger man from the roster who had already been told he'd be a part of Season 16 in 2020. That younger guy was only 25-years-old, and it was determined that Clare, who will turn 39 just a few days into filming The Bachelorette, would be unlikely to mesh well with dudes who were that much her junior, so they cut them loose.
They cast year-round for both The Bachelor and The Bachelorette, with a couple of final casting weekends for the latter show in late January / early February, where they fly about 50 potential suitors to L.A. to narrow them down for the show. But, by the time this process wrapped up this year, they still hadn't finalized their lead, which is why some guys were let go at such a late date. On February 29, spoilers are told us they had 14 guys chosen, if you take out the one who is 25, that leaves us with 13 from Reality Steve's list:
However, Steve was later able to confirm that, along with Mr. 25, the two 26-year-olds were also told this season would be a no-go for them, which makes it unlikely that the one 23-year-old on the list will make it, either. This means production was left with 10 men for Clare from their original casting.
I was really hoping that this doesn't tell us that Clare, who will be the oldest lead in the history of The Bachelorette, will have more men who are at her stage of life, but that they'll be horrible people who are the dregs of the casting barrel. I want her to have a real shot at this, OK? Lucky for us (or, really, lucky for Clare) spoilers are saying that producers were having conversations with people, for the very first time, to try to fill out the cast after Clare was announced as lead, so it sounds like they are making a real effort to replace the too-youngs with men who are not only older, but solid individuals. Yes!
In addition, we're hearing that one of the men who's being considered for the cast will be related to someone who is a bit famous. It's not confirmed that this person will be a member of Clare's suitors, but he should be a fun addition once we find out who this mystery man is and who he's related to.
To top all of this off, there are four men who are single fathers. Maybe this means they're stand-up people; maybe it doesn't. Either way, it would seem like these dudes might be more capable of getting where Clare is coming from (Fingers crossed!).
What Locations Can We Look Forward To Seeing On The Bachelorette In 2020?
While all of the opening action for The Bachelorette always happens in L.A. at the Bachelor Mansion, one of the most exciting parts of the show is watching our lead traverse the globe with her diverse(ish) group of men as they go on wild, adventurous dates that normal people just don't get to experience on any kind of regular basis. Well, here's where things get kinda tricky when it comes to spoilers.
The end of February also brought the spoilers that Clare and company would be filming in Chattanooga, Tennessee as one of the far flung, exotic US locations (LOL) and traveling abroad to Iceland, Coratia and Italy. Have you already noticed the problem? That's right, folks, Italy (where the production was planning to spend time filming in Rome) is out due to coronavirus fears, which is only fair. Who can look for love while they're feverish? Alright, fine, some people, but not most, I daresay.
Because The Bachelorette wants to try to keep everyone as healthy as possible while they swap spit (and, potentially, other...things), those fancy international locations are being taken a day at a time, so we don't know for sure how much of the world we're going to see on Clare's go-round of The Bachelorette.
When Could Spoilers Reveal Who Bachelorette Clare Picked?
Well, as much as we know how gifted our spoiler guru is when it comes to sussing out information about each rose ceremony, date, and every other aspect of The Bachelorette, sometimes it's difficult to get all the details confirmed on the finale. But, if we look at what happened last year with Hannah Brown's messy, tear-filled Season 15, it could give us some clues.
Hannah's season began airing on May 13, 2019, and assuming that she began filming in March, like Clare will, there were at least a couple of months of filming behind them by the time the show hit ABC. On May 11, two days before the premiere, Reality Steve was able to accurately give us the basics of what happened during hometown dates, and tell us Hannah's final three men and then which two guys would go into her final rose ceremony. So, it's possible that we could get the spoilers about Clare's final two men before her season even begins airing.
What's Coming To Bachelor Nation After The Bachelorette 2020?
That's easy enough: Bachelor In Paradise! That's right, there's no skipping our yearly trip to that tear-soaked beach in Mexico, but filming for that is so far out we don't have any idea yet who will be populating the palapas or possibly punching each other. But, if you're worried that have a bunch of older guys on Clare's season of The Bachelorette right before will remove all the ridiculous drama of past seasons (or lead to a bunch of 40-year-old men mackin' on ladies who are almost young enough to be their daughters)...well, then you don't know how this franchise works.
BIP is always filled with the soapiest drama, so whomever they choose to head to Mexico this year will be just the right combination of hot / kinda immature / could get in a serious relationship / could also just sleep around a lot. In short, we'll have to tune in to see!
As you might have guessed, we'll be getting more spoilers on Clare Crawley's 2020 season of The Bachelorette as filming begins and information starts to trickle out. Season 16 will premiere on May 18, after The Bachelor wraps up Peter Weber's journey to find love and get rid of facial scars on March 9-10, and The Bachelor: Listen To Your Heart comes to a close. Be sure to stay tuned to CinemaBlend for the latest in Bachelor Nation spoilers!
Your Daily Blend of Entertainment News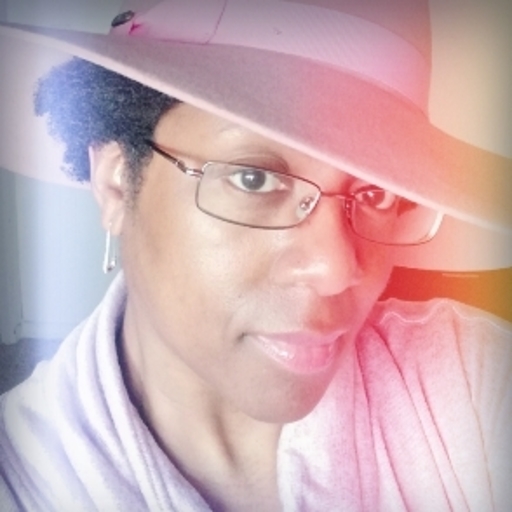 Yennefer's apprentice, Gilmore Girl; will Vulcan nerve pinch pretty much anyone if prompted with cheese...Yes, even Jamie Fraser.