6 Issues Quibi Users Are Already Having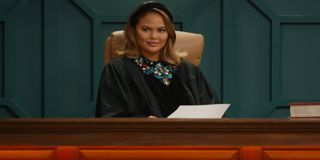 Quibi has launched, and with its arrival comes another streaming service that aims to compete with major players in the streaming game while being something entirely different. It's a risky venture, and while it's still early in the platform's life, there are already a fair amount of users with issues.
Quibi is suffering from some problems post-launch, both technical and otherwise. There has been a good deal of discourse on the web in the opening days of the launch, and while not everyone is displeased, here are some of the negative things being said about the service so far.
Quibi Can Only Be Watched On Your Phone
Quibi is a streaming platform that seeks to deliver premium content to subscribers on their mobile phones. That's a fact that either was unknown by a number of subscribers who signed up for the trial, or they did not realize Quibi was serious and can literally only be viewed on your phone. Many were shocked that the service does not offer a television option, or even a way to screen mirror from a phone to smart television.
This is not an oversight but, per an interview Quibi founder Jeffrey Katzenberg did with Variety in 2019, intentional. Quibi was never meant to play on a television, though personally, I'm thinking there will be some reconsideration of that stance in the coming weeks especially if users continue to drag Quibi because they don't want to watch originals huddled up on a small screen with their loved ones. Others just want a bigger screen, and at the end of the day, that's not an impossible ask.
Allegations Of Stolen Content
Quibi is currently facing allegations of stolen content as internet oddity brand Everything Is Terrible believes its shtick was straight up stolen by the platform. The Quibi series Memory Hole shows odd and obscure found footage clips, which is exactly what Everything Is Terrible has done on the internet for over a decade. Also the name of the show itself is seemingly a direct lift of the YouTube channel Memory Hole, which was a project by the Everything Is Terrible people.
Now, it's entirely possible this could all be a big misunderstanding, but it's not a good look to have one of the platform's originals launching with claims from others the premise was stolen. It will be interesting to see how Quibi responds to the situation, and whether or not Memory Hole will remain given the allegations by the parties involved.
Anger At Trying To Make "Quibi" A Popular Term
We're all likely familiar with the Quibi marketing campaign by now. Everyone from Sophie Turner to Chance The Rapper is in commercials in which they're trying to make "quibi" a popular slang term in the American lexicon. We can't blame them, of course; these celebrities have shows featured on the platform and likely want to do anything they can to make it successful.
What audiences can't forgive, however, is Quibi's bold attempt to meme itself into pop culture. As we all learned from Regina George's exchange with Gretchen Wieners in Mean Girls, trying to shove a term down people's throats is not the way to make it a thing. Now the only way this term will catch on is if Quibi can turn things around, or if it's a colossal failure and the term gets some ironic street cred for that reason.
Quibi Has Blocked The Ability To Screenshot
While Quibi is more than fine if people want to add its name to the dictionary, it doesn't want people taking screenshots of its content. That may not seem like a big deal to some, but for others, the right gif, picture, or clip can really propel discussion of shows on the internet. How can people get a tweet about a show viral with text alone?
This is a tough one for Quibi, because I can understand the fine line it has to skate. Pictures and memes are one thing, but does allowing that open a gateway for screen recording software to find a way in? Tech like that is prevalent on phones right now, and it would only take a "quibi" for one motivated person to screen capture and repost an entire Quibi series elsewhere on the web. Surely there's some middle ground Quibi can navigate with users, but perhaps the issue isn't as cut and dry as we think.
Content That Could've Gone On YouTube
The premise behind Quibi is quality content at a length that's quickly digested by the user. It's a solid concept, albeit one that many would argue another platform has already perfected. Many users are watching these original shows, and wondering why the celebrities simply didn't create a YouTube channel for these projects.
The answer likely is tied to money, of course, as the average YouTuber can vouch that ad revenue received for videos is not high. High-profile celebrities have some level of guaranteed audience, and Quibi had money to offer these celebs to do programs on its platform. I can still understand the thought process of users, and it's not great for Quibi if this premium content is being likened to content that's released on another platform like YouTube for free.
Not A Lot Of Content
The world is, usually, a busy place. In a normal time we're so busy with school, jobs, friends, and/or families that there may only be minutes of downtime in our day. This is where Quibi is meant to thrive as a user can make 10 minutes of downtime go by quickly watching a show on the platform.
At the moment, this isn't the world we live in. Some folks are out of school and work, aren't seeing friends, and are spending way too much time with their families. Many are looking for an escape, and while Quibi can provide that, the fleeting distraction doesn't quite scratch the same itch a Netflix binge might. It's not Quibi's fault life is like this right now, but it's certainly understandable if watching shows that are meant to be short isn't exactly everyone's bag.
Quibi is now available for download on smartphones. Have you used Quibi, and are you a fan of the experience so far? Sound off in our poll below, and continue to stick with CinemaBlend for all the latest news happening in television and movies.
This poll is no longer available.
Mick likes good television, but also reality television. He grew up on Star Wars, DC, Marvel, and pro wrestling and loves to discuss and dissect most of it. He's been writing online for over a decade and never dreamed he'd be in the position he is today.
Your Daily Blend of Entertainment News
Thank you for signing up to CinemaBlend. You will receive a verification email shortly.
There was a problem. Please refresh the page and try again.