What Is Quibi? 4 Quick Things To Know About The New Streaming Service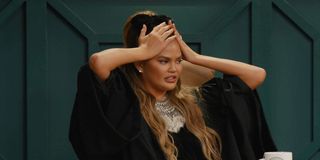 Does it ever feel like you never enough time to binge the TV shows that everyone seems to be talking about? You may find the solution you are looking for in Quibi, a new streaming service that everyone seems to be talking about, especially with the inclusion of Chrissy Teigen, Liam Hemsworth, Sophie Turner, and more as its most famous representatives.
Perhaps you have seen an ad or 12 promoting Quibi as a streaming service unlike any, or its more irreverent spots that suggest "Quibi" is the new slang term for a 10-minute period. So, which is it, what exactly does any of that mean, and why is Chance The Rapper showing up in these ads?
Thankfully, you will not need to wait until its launch date to understand and find out what you should expect from Quibi because I am here to help. These are four things you should know.
What Exactly Is Quibi?
Quibi is actually a shorthand term for "quick bites," which is a reference to the running time of its content. This is a streaming service delivers "movie-quality shows" comprised of episodes that individually last 10 minutes a piece. The short-form video platform is the brainchild of Dreamworks co-founder Jeffrey Katzenberg, who designed Quibi with the intent to appeal to younger audiences who tend to consume most of their daily entertainment on their phones.
As a result, in lieu of the traditional structure of services that allow streaming on compatible devices made for home viewing, the app and its exclusive content will be only be available to stream from your mobile device. In fact, the app's programming is specifically designed to adapt to a viewer's preference of watching from their phones at either a vertical or horizontal angle. Thus, if you are on the go and have some time to kill (perhaps a "Quibi's" worth), just pull out your phone and enjoy a 10-minute chapter of… actually, come to think of it, what sort of "quick bites" are Quibi subscribers in for?
What Kind Of Programming Does Quibi Offer?
There are already more than 50 original titles, featuring a star-studded rotation of actors and media personalities, promised to be available to stream on Quibi. These shows, none of which will include pre-existing properties, range from quirky comedy, serious drama, and even unscripted programming, all told one 10-minute chapter at a time. These are just a few of the exclusives we are most curious about.
Most Dangerous Game
Inspired by Richard Connell's much-adapted 1924 short story of the same name (which recent theatrical release The Hunt even bears similarities to), this thriller stars Thor's real-life brother, Liam Hemsworth, as Dodge Maynard who, in a Breaking Bad-style twist, is looking for a way to support his pregnant wife before his terminal illness claims his life. He desperately takes an offer to participate a hunting event, only to discover that he is not there to be a hunter, but the hunted.
Chrissy's Court
Chrissy Teigen does not have a law degree, nor is her mother Vilailuck "Pepper Thai" Teigen a licensed bailiff. However, that is apparently of no concern to the people who have brought their very real legal battles to the model and media mogul, who also serves as executive producer, to judge in this unscripted comedic iteration of courtroom series in the vein of Judge Judy.
Survive
In her first series following the end of Games of Thrones, Sophie Turner plays Jane, a recovering drug addict about to fly home for the first time sense starting rehab. When the plane crashes on a remote mountain in the snowy wilderness, she and fellow passenger Paul (Straight Outta Compton's Corey Hawkins) must work together to do just as the title suggests: survive.
Elba Vs. Block
Given his eclectic filmography, Idris Elba is never one to back down from a challenge. However, the Golden Globe-winning actor takes on what is sure to be his greatest feat yet in this docuseries in which he and professional rally car driver Ken Block compete against each other in a series of dangerous stunts.
The Stranger
Maika Monroe continues her reign as one of Hollywood's greatest Scream Queens since 2015's It Follows in the role of Clare, a young rideshare driver who picks up the mysterious Carl E. (Dane DeHaan) one night in the Hollywood Hills. When Carl reveals himself to be a murderous sociopath, Clare becomes the driver in the most frightening ride of her life in what looks like a modern twist on the 2004 Michael Mann thriller Collateral.
Punk'd
The hidden camera prank show that famously target celebrities is back, but like never before. Taking over hosting duties for the series once emceed on MTV by creator Ashton Kutcher is musician Chance The Rapper, supposedly bringing the comedic chops he has demonstrated in recent years during two Saturday Night Live hosting gigs.
How Much Does Quibi Cost?
Even programming 10 minutes of less is worth just a bit more than pretty penny. Subscribers will be charged $4.99 a month to stream from Quibi, or $7.99 for those who prefer to watch without ads, after a two-week free trial. However, there is a third option that will grant consumers a free 90-day trial period for signing up for the streaming service prior to its official launch date.
When Does Quibi Launch?
I bet you were wondering when Quibi was set for launch after learning about that deal, huh? The app will be available for download to your mobile device Monday, April 6, 2020, almost two years after found Jeffrey Katzenberg and CEO Meg Whitman first announced the streaming service in October 2018.
So, how does Quibi sound to you? Are you already pre-ordering the app, or do you feel you prefer your content at more than just a "quick bite a time." Let us know in the comments and be sure to check back for more updates on the mobile streaming service here on Cinemablend.
Your Daily Blend of Entertainment News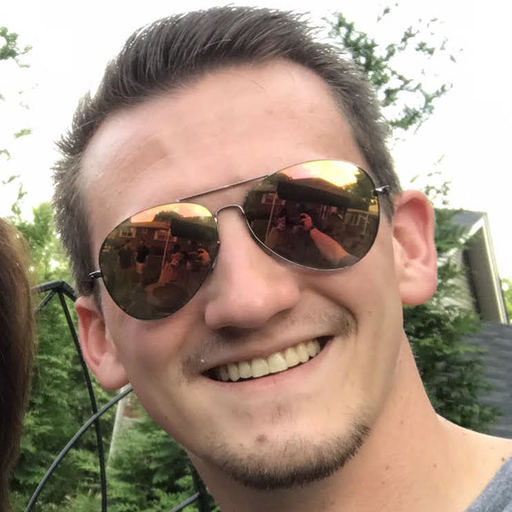 Jason has been writing since he was able to pick up a washable marker, with which he wrote his debut illustrated children's story, later transitioning to a short-lived comic book series and (very) amateur filmmaking before finally settling on pursuing a career in writing about movies in lieu of making them. Look for his name in almost any article about Batman.