What Is Tidal? What To Know About The Spotify Competitor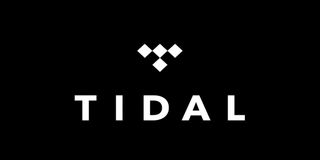 With so many options out there for streaming music, there's going to come a time when diehard music fans are going to find one specific platform that has everything they want with an online audio service. It's no surprise that services like Spotify, Apple Music, and even Google Music to a certain extent, are some of the most popular options out there. But while each of those services offer a wide spectrum of features that cater to those who simply like to listen to music, there is another option out there: Tidal.
For all the audiophiles out there who got rid of their stacks of CDs but don't want to give up on the high-quality sound they're used to, Tidal offers a perfect solution. The same goes for those who love to discover new artists and want to know anything and everything about them. And that can also be said about the people who want to watch the music video for their favorite song. Tidal is perfect for each every one of those people.
What Is Tidal?
Tidal is a streaming service that was first launched in 2014 by the Norwegian company Asprio, which was acquired by Project Panther Bidco Ltd., a private holdings company owned by rapper and music mogul Jay-Z. Ever since then, the Tidal brand has prided itself on providing the highest quality possible, both in terms of the musical offerings and the actually sound quality of many of the millions of tracks available for streaming.
In addition to hosting artists from a number of genres and eras of music, Tidal also provides its subscribers with in-depth biographies of many of the artists, articles about musicians like John Prine following his April 2020 death, podcasts, music videos, and much, much more. And coming from someone who has used multiple music streaming services over the years, to say Tidal's library (and the HIFI and Mastered versions) is substantial would be an understatement of epic proportions.
What Are The Best Features On Tidal?
Anyone who has invested in a nice set of headphones should really give Tidal a shot. The availability of different levels of audio quality — Normal, High, HiFi, and Master — are unparalleled in the music streaming sphere. To test this out I pulled up the Talking Heads classic 1983 album "Speaking In Tongues" and listened to the "Master" version. I've listened to this album hundreds of times, and the clarity and depth of this version is up there with expensive stereo sets like your parents' friends had. And with this option available for so many albums on Tidal, it might be time to listen to your favorite like it's the first time all over again.
If the superior and unmatched sound quality isn't enough to convince you of Tidal's perks, then take a look at the availability of other features that the service has to offer. In addition to hosting approximately 60 million tracks, Tidal boasts 240,000 music videos as well as thousands of hours of podcasts on a number of subjects.
Another great feature of the service is the ability to customize a listening experience that will play a curated list of artists and albums based on your preferences. When you first create an account, Tidal will ask you to pick at least three of your favorite artists which creates a series of playlists and artist profiles based on your selection. It's a great way to discover new artists and rediscover those who might have forgotten over the years.
What Music Can You Find On Tidal?
All the features and bonuses available on Tidal are good and all, but the real treat is the wide-reaching selection of music that is all available as soon as you start your subscription. With literally millions of tracks from thousands of artists, it's hard to find something you don't like. To test this out I looked for some of my friends' bands who are on small, independent labels, and sure enough they were there on Tidal.
When I first started my subscription, I took a deep dive into all the different music genres which were populated by artists I'm familiar with as well as some I never knew existed. Upon a deeper dive, I discovered subgenres that seemed unfathomable at first. This could be a great way to discover artists or entirely new types of music you've never even dreamed of listening to before.
Tidal also has some pretty impressive exclusives from artists like Jay-Z, The White Stripes, Kanye West, and Beyoncé, whose 2016 visual album was streaming exclusively on Tidal upon its release.
Is There Anything That Sets Tidal Apart From The Competition?
Besides the unmatched quality of the HiFi and Mastered albums on Tidal, the streaming service offers something that its competitors don't seem too interested in — livestreaming. This includes everything from past performances from artists like Alicia Keys from Rock The Vote, Lil Wayne at Weezyana, and a howl slew of artists from the annual Hot 97 Summer Jam, as well as live concerts, speaking arrangements, and other events on a regular basis.
In addition to the livestreaming, Tidal also hosts nearly a quarter-million different music videos with more being added each day, including special previews like Alicia Keys' More Myself: A Journey, Beyoncé's Before Love Came To Kill Us with special commentary tracks, and short films from a number of high-profile artists and directors.
How Much Does Tidal Cost?
There are plenty of subscription options to choose from when starting a new Tidal account, with everything from the basic service to more high-end premium version. For starters, the standard account (Premium) runs $9.99/month, with a family option for $14.99/month that allows up to six users to share an account. Then there's the more high-end option (HiFi) that costs $19.99 for access to everything in the standard account plus those high-quality and mastered tracks. There's a family option for this subscription as well and it will cost you $29.99/month.
Tidal also offers discounts for certain users, including the Student Premium ($4.99/month), Student HiFi ($9.99/month), and Military and First Responder discounts that run $5.99/month for the Premium versions and $11.99/month for the HiFi versions.
Where Can You Use Tidal?
If there is a home entertainment device chances are Tidal is available on that platform. In addition to the standard MacOS and Windows apps, the music streaming service can be enjoyed on Apple and Android phones and tablets, and all of the major smart TV and streaming box options like Chromecast, Roku, Vizio, Apple TV, Fire TV, Samsung Smart TVs, and Android TV. There are also apps for high-end speaker systems and luxury cars.
All of that should get you more than on your way to enjoying high-quality music and other media related to the industry in no time at all. Do you have Tidal already? If so, let me know how you are enjoying the service in the comments below, and make sure to check back on all things streaming here at CinemaBlend.
Your Daily Blend of Entertainment News
Philip grew up in Louisiana (not New Orleans) before moving to St. Louis after graduating from Louisiana State University-Shreveport. When he's not writing about movies or television, Philip can be found being chased by his three kids, telling his dogs to stop yelling at the mailman, or yelling about professional wrestling to his wife. If the stars properly align, he will talk about For Love Of The Game being the best baseball movie of all time.
Your Daily Blend of Entertainment News
Thank you for signing up to CinemaBlend. You will receive a verification email shortly.
There was a problem. Please refresh the page and try again.