Watch Steve Harvey's Mind Get Blown By Family Feud Contestant's Painful Answer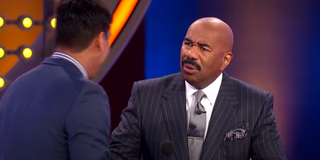 A lot of wild things have happened on Family Feud during the time that Steve Harvey has hosted the game show. But, while Harvey has spent a lot of energy reacting to the frequently bonkers answers that contestants have been known to give while trying to win that big cash prize, it's been rare for him to seem truly shook by a survey question or contestant response. Well, I suppose we can chalk this one up to the strangeness of 2020, because Steve Harvey has finally had his mind blown by a very painful answer.
Generally, when one of the contestants who's being guided through Family Feud by Steve Harvey says something outrageous, our host with the most responds with his trademark silly humor intact. This time, though, it would seem that the survey question which inspired such a painful response was just a bit too much for the man with the mustache to deal with without voicing some more heartfelt opinions. Take a look:
WOW. Well, now, to be fair to Jessie, who delivered the blow to Steve Harvey's peace of mind in that clip when he said that women responded to the survey by saying that men should be spayed / neutered, Harvey did begin by letting everyone know that he wanted to "boycott" the whole question anyway, so this isn't really Jessie's fault. But, it still got to good 'ol Steve, especially considering that Jessie's answer landed at Number 2 for survey responses.
Steve Harvey was not at all happy with that, either. Honestly, I think he's doing a bit of a faux seriousness with his reaction to the survey question and answers, but not by any kind of wide margin. Harvey seems to be genuinely annoyed at the idea that all men are dogs. Go figure, right?
While Steve Harvey gave Jessie a very disappointed look which, I'm sure, he's used on his own kids when they've failed him, he was most thrown by someone in the audience who was way too into the idea that men need to be neutered, and quickly told the offending party to "Shut up clappin'!" Awww, that's the spunky Steve Harvey we know and love!
Obviously, Steve Harvey and his merry band of contestants had to carry on along this path for several more minutes. But, when he headed over to the Sanchez family to get their remaining answers, he had to take some time to point out the flaws in the survey question and noted that all men aren't dogs.
I happen to agree with Harvey, but when he said that Jessie and his male family members are great guys...well, the audience didn't seem that enthusiastic about any of these propositions, and it took him saying that he, Steve Harvey, was a great guy to get them on his side of the argument. You can tell that he was a bit nonplussed by how long it took for the studio audience to agree by the comical, stunned and slightly cross-eyed look that came afterward.
Well, at least he made his point. Maybe next time Family Feud will conduct a survey that suggests much gentler things with regards to men's behavior and the potential outcomes thereof. Nobody wants Steve Harvey to have to give another speech on why we need to leave male genitalia alone, right?
You can check your local listings to see when to watch Steve Harvey on Family Feud, but if you'd like to know what else you can catch on the small screen, check out our Netflix schedule and see what's new on Hulu this month!
Your Daily Blend of Entertainment News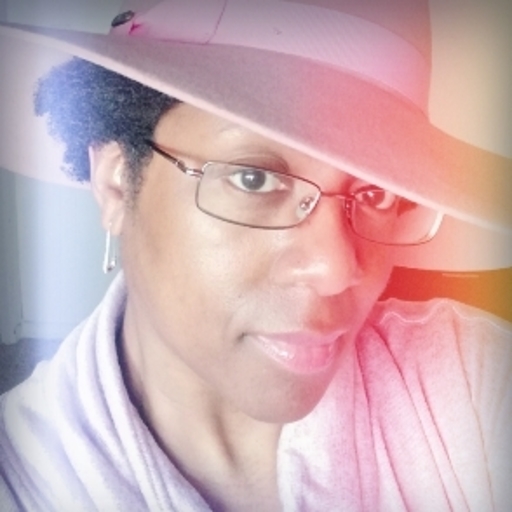 Yennefer's apprentice, Gilmore Girl; will Vulcan nerve pinch pretty much anyone if prompted with cheese...Yes, even Jamie Fraser.