Walton Goggins: 5 Fascinating Things To Know About The Justified Actor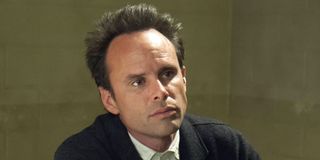 Even if this is the first time you are learning Walton Goggins' name, you have certainly been acquainted with him before. With a resume boasting 70 acting credits on the big and small screen – including an Emmy-nominated role on the western crime drama Justified; playing a widowed father trying to navigate the single life on CBS dramedy The Unicorn; and being a bad guy for both Quentin Tarantino and the Marvel Cinematic Universe, just to name a few – it's surprising that he has barely hit "household name" status.
Although the 48-year-old actor has a face for westerns (and has starred in plenty), he has shown far more versatility than that, from playing a highly competitive high school authority figure in the HBO Vice Principals to a transgender prostitute in Sons of Anarchy. The lengths that Walton Goggins has gone for acting should not go unnoticed, much like his personal life already has.
I intend to change that by presenting five intriguing bits of trivia about the actor you probably did not know until now (myself included, to be honest). Let us take a deeper look at Walton Goggins… unchained!
If You've Wondered About Walton Goggins' Teeth: Yes, Some Are Fake
A key secret to Walton Goggins' mastery of villainous characters is that unmistakable, mischievous grin of his. Well, the man has gone to great lengths for acting, and the furthest, and easily most painful, was for the look of his teeth.
In 2016, Conan O'Brien complimented the actor's "chompers" during an interview, serving as a perfect segue for Walton Goggins to reveal the story of how, during fifth grade baseball practice, he accidentally caught a baseball in his mouth before looking down to see his two front teeth on the ground beside him. After a doctor painfully "jammed" the teeth back into his gums, Goggins' eventually healed just fine, until he dove into the shallow end of a pool and knocked them out once more. They would later be replaced with the set you see now.
Walton Goggins Has An Oscar, And Was Commended By The Georgia General Assembly
Say, did you know that Walton Goggins has an Oscar? Not many do, actually, since his producing partners Ray McKinnon and the late Lisa Blount were the only ones credited when their 35-minute gem The Accountant won Best Live Action Short Film at the 2002 Academy Awards.
All is forgiven, however, since, as he told Business Insider in 2018 he still owns the statuette to this day – and you could even argue that another commendation he earned that same year was just as great of an honor. Walton Goggins was the subject of the Georgia General Assembly House Resolution 1589, stating the members of Georgia House recognized and commended him for having received an Academy Award and leading a distinguished acting career, despite the fact that his biggest break was still yet to come.
Walton Goggins' Justified Character Was Not Supposed To Survive The Pilot
That aforementioned break would actually be as LAPD detective Shane Vendrell on The Shield, but two years after the FX series ended Walton Goggins was cast in another crime drama from the network: Justified. As Boyd Crowder, a thieving friend of U.S. Marshal Raylan Givens (Timothy Olyphant), the actor earned his sole Emmy nomination for Supporting Actor in a Drama Series. However, that almost was not the case, for a few reasons.
First of all, Walton Goggins, not being a fan of Boyd's Southern racism and idiocy, initially turned the role down twice before convincing Graham Yost to rework the character into someone more intelligent and complex. This in-turn convinced the showrunners to keep the character alive longer than originally intended. Indeed, Goggins had actually signed on for Justified as a guest starring role at first because Boyd was originally going to be killed in the pilot. Sometimes things end up working out for the best.
Walton Goggins Landed His Part In Quentin Tarantino's Django Unchained Through A Mutual Friend
Walton Goggins wanted to star in a film by Quentin Tarantino after a chance meeting with the Pulp Fiction director at party thrown by Robert Duvall in 1997 resulted in nothing more than a compliment of his suit. But, as the actor revealed to the Washington Post in 2012, he was given a second chance to reach his dream collaborator through someone who happens to know QT very well – Goggins' Predators producer Robert Rodriguez – in a conversation that went something like this:
The next thing he knew, Walton Goggins was at a barbecue with the man himself, going over the script for his pre-Civil War era revenge western Django Unchained. Quentin Tarantino cast the actor as Billy Crash, serving the purposes of a couple of roles, actually, because, after Kurt Russell (who stepped in for Kevin Costner as Calvin Candie henchman Ace Woody) left the project, the director gave the role the Goggins, but let him keep the name of the character he had initially been given. In the meantime, he was able to practice for what would become one of the most memorable roles of his career.
Walton Goggins Practiced Walking In Heels For Sons Of Anarchy On The Set Of Django
In another 2016 interview on Conan, host Conan O'Brien offered another compliment to Walton Goggins, commenting on how convincingly he played a woman on the FX drama Sons of Anarchy. Furthermore, he was especially impressed with how he managed to walk in high heels.
Walton Goggins then revealed that it was actually on the New Orleans set of Django Unchained when he got the call from Kurt Sutter asking him to play transgender prostitute Venus Van Dam. In order to prepare, the actor got hold of some high heels and in between takes as Billy Crash got in touch with his feminine side by walking around in his new shoes to master the walk of the character he would go on to play in a total of six episodes.
What do you think? Do these interesting bits of trivia give you a newfound respect and admiration for Walton Goggins, or does it have little to no bearing on how you perceive his talent? Let us know in the comments, and be sure to check back for more updates on the former star of Justified here on CinemaBlend.
Your Daily Blend of Entertainment News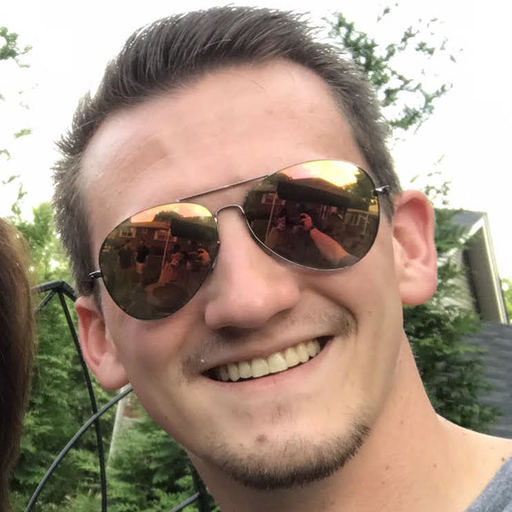 Jason has been writing since he was able to pick up a washable marker, with which he wrote his debut illustrated children's story, later transitioning to a short-lived comic book series and (very) amateur filmmaking before finally settling on pursuing a career in writing about movies in lieu of making them. Look for his name in almost any article about Batman.