Dish Network Lost A Record Number Of Customers In 2020 So Far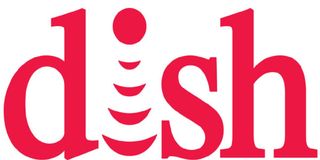 To say that 2020 has been a struggle would be a pretty massive understatement. Current events have left hundreds of television productions at a standstill, with no clue as to when casts and crews will be able to get back to filming. The Walt Disney Company lost $1 billion alone due to theme park closures and it seems TV providers haven't been doing so well lately, either. A recent report reveals that Dish Network has lost a record number of customers in 2020 so far.
Dish Network is reporting a first quarter loss of 413,000 paid subscribers. The company closed the books on its first quarter with a reported 11.32 million paid TV subscribers, with 2.31 million of those total subscribers coming from Sling TV customers. In a statement (via TheWrap), Dish Network execs attributed the total loss of customers to the current state of the world. Here's what the statement read:
The first quarter 2020 losses for Dish Network are nearly twice as much as they were in the first quarter of 2019, which saw the company lose a total of 259,000 subscribers. At this time last year, Dish reported having 12.063 million customers, which was down to 11.99 million by the end of 2019. Losing customers also means losing profits, leaving the company's 2020 first quarter net earnings at around $73 million as opposed to last year's $340 million. Ouch.
The only good news for Dish Network is that, in terms of revenue — which is the total amount generated prior to any expenses — the company has made a whopping $3.22 billion vs. last year's $3.19 billion. What's more, the 2020 first quarter revenue numbers exceeded initial analyst expectations of $3.15 billion, which is always a good thing.
Back in March, Sling TV, the cord-cutter friendly service offered by Dish Network, launched an initiative that provided free streaming and programming options without requiring a typical monthly subscription. The free streaming promotion included a number of live TV programming options, as well as scripted series like Showtime's long-running dramedy Shameless and Rick and Morty, the beloved Adult Swim animated series.
It's unclear if this free promotion affected Dish Network's overall first quarter numbers, but it sounds like the current state of the world and the lack of "commercial segments" are the primary culprits. Only time will tell what the rest of the year will bring.
Stay tuned to CinemaBlend for updates in movies and television. If you're looking for new and upcoming TV shows to watch in the coming months, be sure to check out our 2020 summer premiere guide.
Your Daily Blend of Entertainment News
Your Daily Blend of Entertainment News
Thank you for signing up to CinemaBlend. You will receive a verification email shortly.
There was a problem. Please refresh the page and try again.