Stranger Things Season 4: 8 Major Questions We Still Have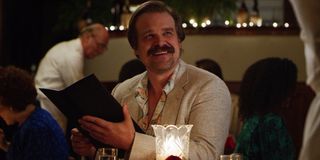 Stranger Things Season 4 is coming to Netflix, and while we know that much about the upcoming season, there are still a lot fans are in the dark about. Season 3 set the stage for Season 4 to be one of the biggest and most exciting series the show has done to date. It makes the wait for Season 4 much more unbearable, and the fact that we still have unanswered questions about the coming season that much more frustrating.
The fact of the matter is, there are many unanswered questions regarding Season 4 of Stranger Things, but can speculate a bit on given the past history of the series. Here's some of things we're still wondering about related to the next season of Stranger Things, and some educated guesses as to what the answers to some of these questions may be.
When Will Stranger Things Season 4 Premiere?
As of this writing, we don't know when Season 4 of Stranger Things will premiere. A teaser trailer was released signaling Season 4 was in production on Valentines' Day 2020, but obviously, production was postponed much like with other shows when COVID-19 hit. As of late May 2020, production has not resumed, and there have been no public talks about when to expect it to go back into production.
While production schedules may alter release dates, Stranger Things has released two seasons in July and one in October. Depending on when or if production resumes in 2020, it could be possible for Season 4 to arrive on Netflix sometime around July 2021. If that doesn't happen, then it would probably release in fall. Any later than that I would imagine fans would receive a heads up about it, especially given the love and huge fandom this show has amassed over the years.
What Will Season 4 Of Stranger Things Be About?
Season 3 of Stranger Things had a lot of things happening at the end. Hopper was thought to be dead (though we now know that's not true), a powerless Eleven and the Byers family were moving away from Hawkins, and Max had just lost her brother after he was corrupted by the Mind Flayer. There was a lot that was revealed, but not a lot about where things were headed.
I can only speculate, but something tells me that Russians meddling with the Upside Down like the Americans will create some tension between the two nations. We're still a few years away from the end of the Cold War, though I'm not sure the minions of that hellscape have a dog in that fight. Hopefully, whatever happens, El can get her powers back in time to be of use because she's been one of the only effective defenders for humanity so far.
Where Will It Take Place?
Past seasons of Stranger Things have always taken place in Hawkins, Indiana, but there's reason to suspect that won't be the case in Season 4. Eleven moved away with the Byers family, meaning either Stranger Things will ignore them, or their story could pick up in another location. It might be for the best, as I'm sure tourism in Hawkins only plummeted following that big incident in Starcourt Mall.
Specifically, there have been reports that Stranger Things Season 4 switched from filming in Atlanta (Hawkins, Indiana) to New Mexico. This new location may be where the Byers and Eleven moved, and the setting for the coming season. Plus, a teaser trailer has revealed that Hopper is currently over in Russia, so the assumption is that part of the season will be filmed there. Whether that means Hawkins won't be visited at all, however, or just less, remains to be seen.
What Year Will Stranger Things Season 4 Cover?
The year in which each season of Stranger Things takes place in hasn't been of tremendous importance in regards to the show's plot, but has played a factor and been a point of fan interest. After all, '80s pop culture is still fairly popular, and seeing the kids of Hawkins dressed up like Ghostbusters for Halloween, or drinking New Coke has been a small joy for some. Nostalgia for the '80s played a part in this show's popularity, so I can't imagine it'll become less of a focus in Season 4.
Season 3 of Stranger Things took place in the summer of 1985, so the assumption is next season will pick up after that. There was about a one year time jump between Season 2 and 3, so perhaps Season 4 will pick up in 1986? Production shutdowns may push the year forward a bit though, if only because these "kids" aren't getting any younger. Luckily, Season 3 took place the summer before the kids went into high school, so at least there won't be any kids close to adulthood still posing at 8th graders.
When Will The Full Stranger Things Season 4 Trailer Be Released?
As of this writing, an official trailer for Stranger Things Season 4 has not been released. There has been footage shown related to Season 4, however, as a teaser trailer showed Hopper working out in the snow in Russia. Another video showed the cast getting ready for a Season 4 table read, though no details of the season or scenes were read. It's still worth a watch for any fan looking to see the cast pal around, and for a look at a shaved David Harbour.
Given production shutdowns, it's hard to say with certainty when a trailer will arrive. One thing I can say is that fans will get a good idea of when something is coming by keeping tabs on the social media pages, as Stranger Things has a history of releasing small teasers before the release of a full trailer. Season 3 would be an example, in which a teaser featuring rats preceded the Season 3 trailer by less that 24 hours ahead of its release.
What Past Characters Absent From Season 3 Will Return?
Stranger Things Season 3 featured a lot of characters I'd expect will return in Season 4, but also lacked a few I'd think we may see again. Dr. Brenner is a great example, as the man responsible for testing on Eleven was nowhere to be found in Season 3 despite being referenced in Season 2. Brenner was originally thought to be dead, but a former Hawkins employee seemed sure Brenner was still around.
Speaking of Season 2, what ever happened to Eleven's "sister" Kali? The two went their separate ways when Eleven decided to return to Hawkins, and she and her gang didn't re-appear in Season 3. Kali could make a big comeback in Season 4, and be a potentially great ally considering it seems Eleven's powers may be gone. She may even know the key to bringing Eleven's powers back, which will no doubt be necessary whenever the minions of the Upside Down make their next move.
How Many Episodes Will Season 4 Have?
Stranger Things Season 4 does not have a definitive episode count. Two seasons of Stranger Things have had 8 episodes, and one (Season 2) has had 9 episodes. While this is no indicator of what the episode count for Season 4 will be, it does seem possible that one of those two choices will be the episode count.
Of course, just because the sun rose today doesn't mean it will rise tomorrow. Stranger Things may announce a 10 episode run for Season 4, or maybe even go with 6 or 7. One would imagine Netflix will give the Duffer Brothers the budget for however many episodes they'd need, so it really just depends on how many hours it will take to effectively tell Season 4's story. It seems they have a sweet spot in the 8 to 9 episode range, so I really don't think that's a wild assumption to make for Season 4's episode count.
How Many More Seasons Will Stranger Things Have?
With every season that Stranger Things returns, the question builds on how much longer it will last. Right now we have no idea how much longer the Duffer Brothers plan to keep their series running, though rumors have persisted that Season 5 could be the Netflix original's final season. As of right now all talk about that is unsubstantiated, but as is the case with all unconfirmed rumors that pop up on the internet, there's always a chance they could be true.
Whether these rumors have value or not, it isn't hard to see the logic. The Stranger Things kids are teens knocking on the door of being legal adults, and are only getting more famous with each passing year. Plus, the show's popularity will always give key stars a chance to negotiate a better salary. While I can't say with any certainty when Stranger Things will end, it does feel unrealistic to believe another 4 seasons are on the table, especially knowing a conclusive ending has been planned.
Season 4 of Stranger Things will come to Netflix eventually, so be sure to stick with CinemaBlend for updates on its progress. Also be sure to stick us for all the latest news happening in the world of television and movies.
Your Daily Blend of Entertainment News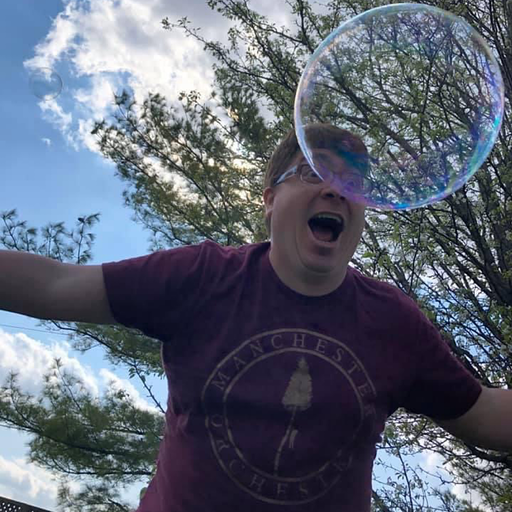 Mick contains multitudes and balances his time reporting on big happenings in the world of Star Trek, the WWE, reality television, and other sci-fi shows.