8 Superheroes The Game Of Thrones Cast Would Be Perfect To Play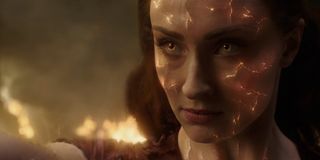 In recent years, several prominent actors from the Game Of Thrones cast have popped up in some very notable DC and Marvel franchises. You have the likes of Jason Momoa portraying Aquaman in the DCEU, Sophie Turner as Jean Grey in the two most recent X-Men movies, Maisie Williams as Wolfsbane in The New Mutants (which is finally coming out, by the way), and Kit Harrington and Richard Madden as Dane Whitman and Ikaris, respectively, in the upcoming The Eternals. But what about other major players from the hit HBO series? When will people like Emilia Clarke and Natalie Dormer follow suit and wind up portraying a superhero of their own?
While we don't know when or even if other Game Of Thrones stars will jump over to the superhero business, it never hurts to play around with the idea of some of the biggest fan favorites donning a mask and cape in order to fight crime in DC, Marvel and beyond. So while I have your attention, let's take a look at a few superheroes that the cast of George R.R. Martin's fantasy epic would be perfect to play.
Emilia Clarke - Spider-Woman
After Daenerys Targaryen went from one of everyone's favorite characters to one of the most despised in a matter of episodes during Game Of Thrones Season 8, Emilia Clarke could use a rebound back into the fan favorite-category. And what better way than casting her as Spider-Woman, specifically Gwen Stacy. Aside from the fact that Clarke's character had a head of blonde hair throughout the series (like Gwen Stacy in the comics and various adaptations), the actress also has the perfect balance of authority and innocence, which could come in handy with the various plots if Spider-Woman is introduced in an upcoming Spider-Man movie.
Natalie Dormer - Sue Storm
Despite the fact that Natalie Dormer has already appeared in the Marvel Cinematic Universe (a minor role in Captain America: The First Avenger), the former Game Of Thrones and current Penny Dreadful: City Of Angels star could do a remarkable job at handling Sue Storm, a.k.a. The Invisible Woman of The Fantastic Four fame. Through her appearances as Margaery Tyrell and Magda, Dormer has proved time and time again that she is able to effectively channel both compassion and anger, two qualities that could bring another dynamic to one of the most decorated and respected characters in Marvel Comics.
Nikolaj Coster-Waldau - Darkman
Sam Raimi's 1990 cult classic Darkman centers around a scientist-turned-masked vigilante who develops superhuman abilities following a vicious attack by the mob and a failed treatment. This would be a perfect role for Nikolaj Coster-Waldau, especially after his turn as Jaime Lannister on Game Of Thrones. Turning villain to hero as the show went on, Coster-Waldau is well-equipped to handle the bruised, battered and emotionally distraught Darkman if a remake or sequel were ever produced. And as we've seen in his multiple combat scenes over the course of the show's eight seasons, the Danish actor is more than up to task of fighting crime in the dark of night.
Nathalie Emmanuel - Batwoman
With the shocking departure of Ruby Rose as Batwoman in the CW series, the role is up for grabs. If the showrunners are looking for a qualified and fun candidate to don the cape and cowl, Nathalie Emmanuel could be the perfect person for the role. Up until the emotionally-charged death of her character Missandei halfway through Game Of Thrones Season 8, Emmanuel was one of the best parts of the series. Quiet, methodical and fearless in her performance, Emmanuel has everything that is needed to pull off one of DC's most notable recent characters. And if you have any questions about Emmanuel's ability to handle herself in a large and demanding role, just look at her work in the Fast & Furious franchise.
Gwendoline Christie - She-Hulk
When she joined the Game Of Thrones cast in Season 2 as Brienne of Tarth, Gwendoline Christie quickly became one of the best written and acted characters on the HBO series. Since then, she's shown up in everything from The Hunger Games to Star Wars, giving the English actress plenty of time to pull off a number of different roles. Looking at her track record of portraying physically demanding characters in a number of properties, Christie would be perfect for the role of She-Hulk. With a combination of strength and dynamic emotions, the veteran of stage, television and film would add dimension to the character.
Kristofer Hivju - The Thing
Speaking of characters with imposing size, strength and wit, there is no one from the Game Of Thrones better cast to portray Ben Grimm, a.k.a. The Thing, than Kristofer Hivju. Sure, there are larger actors from the series, but I don't think anyone could pull off the anger, pain and humor of the Fantastic Four's rocky enforcer. Just try imagining Tormund Giantsbane yelling out "It's Clobberin' Time" before running into a fight. An actor of Hivju's ability would be able to emote the sorry and frustration of not being able to have loving relationships after being trapped in his mutated form. The range of emotions and ridiculous strength would make this ideal casting at its best.
Joe Dempsie - Nightwing
In the early seasons Game Of Thrones, Joe Dempsie portrayed Gendry, the bastard son of the fallen King Robert Baratheon who later earned his house name after helping defeat the White Walkers at the Battle of Winterfell in Season 8. After being able to faithfully pull of the role of a blacksmith, fighter and leader throughout the series, Dempsie would be perfect to take on the role of Dick Grayson, a.k.a. Nightwing in a future DC film. I mean, he even looks like the modern versions of the Batman's former protege-turned-ally.
Isaac Hempstead Wright - Jimmy Olsen
And last, but certainly not least, there's Isaac Hemstead Wright, who played Bran Stark for all but one season on Game Of Thrones. From the adventurous youngest Stark child to the Lord of the Six Kingdoms, audiences practically watched Hempstead Wright grow up in front of their very eyes. And despite the character growing into a young adult, Hempstead Wright never lost that sense of innocence and youth, which would make him an ideal candidate to portray Jimmy Olsen. Over the course of the character's history, Olsen has often become a vessel for other superheroes, which is quite similar to the powers possessed by Bran in Game Of Thrones. And while it would be hard to fit that into a new Superman movie, it could work.
Those are just eight of the former members of the Game Of Thrones cast who would be perfect to play any number of superheroes. Do you think any of these will come to fruition like other former GOT alum who ended up in Marvel or DC movies? Make sure to let me know in the comments below, and make sure to check back for all the latest on Marvel and DC movies here on CinemaBlend.
Your Daily Blend of Entertainment News
Philip grew up in Louisiana (not New Orleans) before moving to St. Louis after graduating from Louisiana State University-Shreveport. When he's not writing about movies or television, Philip can be found being chased by his three kids, telling his dogs to stop yelling at the mailman, or yelling about professional wrestling to his wife. If the stars properly align, he will talk about For Love Of The Game being the best baseball movie of all time.
Your Daily Blend of Entertainment News
Thank you for signing up to CinemaBlend. You will receive a verification email shortly.
There was a problem. Please refresh the page and try again.