Black-ish And 11 Other Great Black Sitcoms From The Past 20 Years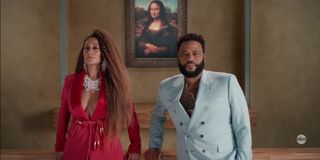 If you were asked to name some of the funniest sitcoms ever, I'm sure shows like Martin, Living Single, A Different World, Sanford and Son, and more recent series like black-ish would immediately come to mind. Many of these series have stood the test of time because they've created memorable characters, hilarious situations, and presented important topics in a relevant manner, while still maintaining the ability to find the humor in the situation. Through their creativity and performances, these great comedies have shown black comedians and actors at the top of their careers.
The 1990s was a great decade for TV, and especially for sitcoms with black leads, with the decade giving us modern classics like The Fresh Prince of Bel-air, Kenan and Kel, and The Jamie Foxx Show. As great as that decade was for sitcoms, the 2000s and 2010s have produced even funnier series that are innovative and witty. If you're looking for some new sitcoms to add to your watch list, I have more than a few suggestions, which can be found below.
black-ish (2014-)
Anthony Anderson and Tracee Ellis Ross star in black-ish, a sitcom about an upper middle class black family. It follows Dre (Anderson) and Rainbow (Ellis Ross) as they raise their five children and deal with typical American family problems, while also dealing with problems that are specific to a black American family. Black-ish began in 2014, and has been one of ABC's most critically acclaimed and popular series ever since. The show has two spinoff series currently on the air, grown-ish and mixed-ish.
Black-ish dares to tackle many pressing and controversial issues like racism and police brutality. The show addresses these issues with humor and an aim to discuss these topics in a way that helps start difficult conversations, and from what I've seen, it's always been very successful at that.
Stream it on Hulu here.
Everybody Hates Chris (2005-2009)
Chris Rock created and narrated Everybody Hate Chris, a series based on his life as a teen. It's set in the 1980s and premiered in 2005. Everybody Hates Chris follows Chris and his family, including his parents, played by Terry Crews and Tichina Arnold. Most of Chris's adventures take place at school or in his neighborhood, and most of the laughs come from the hilarious characters that he encounters daily.
Tyler James Williams shines as Chris, because he really captures the awkward nerdiness of the character. He's also a very likable lead. However, the real stars of Everybody Hates Chris are Terry Crews and Tichina Arnold. They are both very fully formed and amusing characters. I could easily watch a series just about them and their antics.
Stream it on Hulu here.
That's So Raven (2003-2007)
That's So Raven is a Disney Channel original series starring Raven-Symone, Orlando Brown, and Anneliese van der Pol. It also features Kyle Massey as Raven's brother Cory, and T'Keyah Crystal Keymah and Rondell Sheridan as Raven's mother and father, Tanya and Victor. The premise of the series is that Raven has psychic powers. Her visions usually lead to some misadventure, disguises, and a valuable lesson.
That's So Raven is a family-orientated sitcom, so it often has some silly comedy, but it also presents serious issues facing teens and Americans, like body image and racism. In 2017, Disney created a spin-off series called Raven's Home that follows an adult Raven raising her kids alongside her best friend Chelsea (Anneliese van der Pol). That's So Raven is a timeless family sitcom because it's kid-friendly, helps convey important messages to children, and just a very funny show.
Stream it on Disney+ here.
The Bernie Mac Show (2001-2006)
Comedian Bernie Mac stars in this sitcom about him and his wife raising their nieces and nephew. The series, which began in 2001, showed that Bernie Mac had more of an old school way of raising children. Because of that, his outdated parenting style usually clashes with the modern times, and what's best for his family.
The Bernie Mac Show is a series where Bernie learns a lesson right alongside the children. The series had a unique sitcom style, with Bernie often addressing "America" straight into the camera to help narrate and navigate the situations set up in each episode. The Bernie Mac Show takes Mac's style as a stand-up comedian and makes it more family friendly. It's still a really fun series to watch, and to spot future stars in.
Stream it on Hulu here.
South Side (2019-)
South Side is a Comedy Central series that's set in the Englewood area of Chicago. It follows Simon (Sultan Salahuddin) and Kareem (Kareme Young) as they deal with living on the South Side of Chicago--considered one of the dangerous areas, while they try to scheme their way to the top. Many of the episodes revolve around them working as people who repossess rented equipment, and the hilarious encounters they have trying to get these items back.
I grew up in the Englewood area, and one thing that has always annoyed me about the South Side's TV and movie portrayal is that it focuses only on the crime and danger of the area. It also can be a place of community, and yes, humor. South Side does a great job of finding humor amongst the chaos and danger, while also showcasing some of the unique things about it. The series also feels distinct to Chicago, while being universal enough to represent any high crime area.
Stream it on Comedy Central here. (Note that the first three episodes of South Side are available to stream for free, while the rest of season 1 requires a subscription.)
The Carmichael Show (2015-2017)
The Carmichael Show follows a fictionalized version of comedian Jerrod Carmichael's life and family. It aired for three seasons on NBC, and the cast included Amber Stevens West, Lil Rel Howery, Tiffany Haddish, Loretta Devine, and David Alan Grier. Similar to series like Black-ish, The Carmichael Show doesn't shy away from discussing serious issues.
Many of the show's episodes revolve around Carmichael, his girlfriend and family discussing some of the most pressing issues of the time, like the importance of consent when engaging in sexual activity and the idea of being unpatriotic. Much of The Carmichael Show's humor comes from Jerrod Carmichael and his girlfriend Maxine (Amber Stevens West) being the sensible characters while his family reaches new heights of ridiculousness and hilarity.
Stream it on Hulu here.
Girlfriends (2000-2008)
Girlfriends is a sitcom about four best friends. It stars Tracee Ellis Ross, Golden Brooks, Persia White, and Jill Marie Jones, airing for eight seasons on UPN and, later, The CW. Girlfriends focused on these very different friends who helped each other through life's biggest trials and tribulations. The series dealt with universal topics facing women, and also specific issues facing each character, such as marriage, divorce, and career woes.
Girlfriends had an equally successful spin-off series called The Game, which aired for nine seasons and starred Tia Mowry. Girlfriends was so successful because it created unique female characters, addressed issues specifically facing black women, and gave them a voice and platform to speak about them.
Stream it on CW Seed here. (Note that only Girlfriends Seasons 2-8 are available to stream for free.)
The Boondocks (2005-2014)
The Boondocks is an animated satirical sitcom which ran on Adult Swim, but only had five seasons and 55 episodes despite the span of years in which it aired. The series addresses issues facing Americans, especially black Americans, and parodies some pop culture events, like the trial of R. Kelly and the BET network. Some of The Boondocks' voice actors include John Witherspoon, Regina King, and Gary Anthony Williams.
The Boondocks embraces controversy by parodying and showcasing topics that are meant to divide opinions. It's also critical of black people's behavior and responses to certain situations. It isn't a series that everyone will love, but its sharp wit and unique take on black culture make it worth watching.
Stream it on HBOMax here.
My Wife And Kids (2001-2005)
Damon Wayans and Tisha Campbell-Martin star in My Wife and Kids. It's a series about Michael (Wayans) doing what he thinks is best for his family, which often revolves around going to extreme measures to teach a lesson. Wayans and Campbell-Martin are both hilarious as Michael and Jay, but the three children are equally as funny.
In many family sitcoms, the parents are played by veteran comedians and actors, so they usually steal the show. However, My Wife and Kids is a bit of an outlier because the child actors (George O. Gore II, Jennifer Freeman, and Parker Mckenna Posey) sometimes steal the episodes right back.
Stream it on Amazon Video here. (Note that episodes aren't available for free, and will require purchase.)
The Proud Family (2001-2005)
The Proud Family is a Disney Channel original series, which had two seasons from the early to the mid-2000s. It was announced in 2020 that Disney+ plans to make a continuation series of this hit animated show. The Proud Family's voice cast includes Kyla Pratt, Karen Malina White, Paula Jai Parker, Tommy Davidson, and Soleil Moon Frye.
The Proud Family is an entertaining animated series with a whole cast of mostly likable and funny characters. Penny (Pratt) is often the focus of each episode as she tries to adjust and understand the typical struggles of growing up.
Stream it on Disney+ here.
Chewing Gum (2015-2017)
Michaela Coel created and stars in Chewing Gum, a hilarious British sitcom. It follows a quirky girl named Tracey (Michaela Coel) as she comes to term with embracing her sexuality, and finally tries to have sex. It also revolves around her uptight mother and sister.
Chewing Gum is a very unique series that's well-acted, smartly written, and a refreshing take on discovering and welcoming sexual exploration. Michaela Coel is especially great in it, and the show is a clear sign that she's one to watch.
Stream it on Channel 4's site here.
One On One (2001-2006)
One on One stars Flex Anderson and Kyla Pratt. It's about a single father who suddenly has to become a full-time parent to his daughter Breanna (Pratt), and went on to air for five seasons. The series' comedy often relied on Breanna being a typical teen girl, and Flex trying to figure out how to be a good parent.
One on One was a mostly wholesome series with typical sitcom tropes and character archetypes, but it's a fun show to watch for the simplicity and the loving relationship between Breanna and Flex. While the show's seasons aren't currently available to stream, One on One can be found airing on Bounce every Sunday morning at 8 a.m. ET
Hopefully, the next 20 years just brings more sitcoms worth watching which also feature black leads. We need more series that are unique, inclusive, and add a fresh perspective.
Your Daily Blend of Entertainment News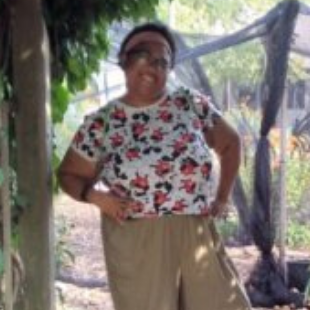 Spent most of my life in various parts of Illinois, including attending college in Evanston. I have been a life long lover of pop culture, especially television, turned that passion into writing about all things entertainment related. When I'm not writing about pop culture, I can be found channeling Gordon Ramsay by kicking people out the kitchen.