Leah Remini Has Strong Reaction To Danny Masterson Getting Charged With Rape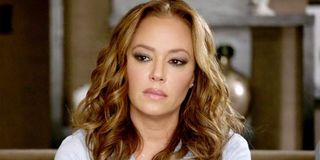 That '70s Show and The Ranch alum Danny Masterson was formally charged with raping three women this week. The investigations regarding the alleged sexual assaults started back in 2017, leading to Masterson's firing from Netflix, and have been ongoing. Following the recent news, Leah Remini had a strong reaction to Danny Masterson facing criminal charges.
Danny Masterson, a member of the Church of Scientology, has been under police investigation since 2017, when three women publicly accused him of sexually assaulting them in the early 2000s. The allegations against the actor were meant to be the focus of an episode of Leah Remini's A&E series, Scientology and the Aftermath, but that episode was reportedly shelved. In light of Masterson's formal rape charges, though, Remini took to Twitter with a powerful reaction to the news. Here's what she wrote:
Leah Remini did end up covering the rape allegations against Danny Masterson in the two-hour series finale of Scientology and the Aftermath, which aired back in August 2019. Remini, a former Scientologist, sat down and interviewed two of the three women who accused Masterson of sexual assault.
Last year, Danny Masterson and the Church of Scientology were sued by those same three women, who claimed they had been targeted by the Church of Scientology through stalking and intimidation methods after having reported Masterson to the Los Angeles Police Department in 2016 and 2017. In that same vein, Leah Remini alleged that the Church of Scientology sent hundreds of hateful letters to A&E advertisers, reportedly so the network would pull the episode interviewing the sexual assault accusers.
After the allegations initially went public, Danny Masterson was ultimately fired from Netflix's The Ranch in December 2017, months after the allegations came to light. Masterson's character was written off the show in brutal fashion, and his character was replaced with one played by Dax Shepard.
According to the Los Angeles County District Attorney's Office, the rape charges against Masterson took place by "force or fear," while all of the alleged sexual assaults happened inside his home. If Masterson is convicted of all three cases, he could be facing up to 45 years in prison. The actor, who was released after posting a $3.3 million bail, currently has his arraignment scheduled for September.
Leah Remini has long held strong opinions about the Church of Scientology. Since leaving the religion years ago, Remini has openly discussed her experiences within the church. While she hasn't been the only ex-member to speak out over the years, Remini has been the most vocal, giving interviews that led to the aforementioned Emmy-winning docu-series on A&E. You can check out her tweet below.
It might be a while before there's any more information regarding Danny Masterson's charges, as well as how his case will move forward. As always, stay tuned to CinemaBlend for updates.
Your Daily Blend of Entertainment News
Thank you for signing up to CinemaBlend. You will receive a verification email shortly.
There was a problem. Please refresh the page and try again.