Big Brother: Janelle Pierzina's Feud With Danielle Murphree And More Surprising Reveals From All-Stars So Far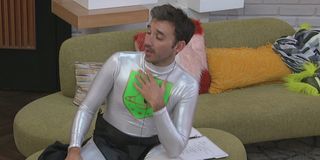 Big Brother All-Stars is here, and while the gameplay hasn't been quite what viewers were expecting, the hot gossip has been on point. Part of the fun of an all-star season is hearing about the houseguests' experiences on other seasons with other players from the game, and some of the juicy details are new to viewers.
The first weeks have given us some juicy bits of gossip between all the game talk. Here's some of the best stuff overheard so far, and why some former houseguests may be wishing they had been a part of Big Brother All-Stars to shut these people up!
David Alexander Isn't Friends With Jack Matthews And Jackson Michie After All
Big Brother Season 21 was a controversial season, mainly because of issues in the house in which houseguests were accused of racism. Jack Matthews had been caught on the live feeds making racially charged remarks multiple times, and Jackson Michie immediately rubbed fans the wrong way when he nominated a majority of the minorities in the house for the first challenge of the season. Later on, Jackson was forced to defend himself as not being racist, just minutes before he would be crowned champion of the season.
After the show, fans were surprised to see David Alexander on social media engaging in workouts with Jack and Jackson, and thought maybe the latter two were taking steps to atone for past actions. David Alexander revealed during Big Brother All-Stars that he felt the same way initially, but following comments both men made during the recent surge in the Black Lives Matter movement, questioned the motive of a workout with them that they made a point to share on social media. Long story short, David confirmed he's not friends with either currently, but did give credit to Jackson Michie for trying to make amends for things he'd said or done.
Nicole Franzel Didn't Talk To Victor Arroyo Much After Big Brother 18
Nicole Franzel and Victor Arroyo are one of the successful romances of the Big Brother franchise, but as Bayleigh Dayton pointed out in Big Brother All-Stars, it took a couple of tries and a couple of guys to get there. In Season 16, Nicole had a showmance with houseguest Hayden Voss but split with him before returning for Season 18. It was there that she met Victor Arroyo, but not before she met her next showmance, Corey Brooks.
When Season 18 ended there were never any hard answers given by Nicole Franzel or Corey Brooks on whether they were officially a couple, and they expressed doubt about a relationship working while in the house. With that said, Nicole Franzel seemed to confirm that things between her and Corey were serious enough that she didn't make a real connection with soon-to-be husband Victor Arroyo immediately after the show, so it does seem she and Corey tried to make a run at the relationship. Obviously it all worked out for the best!
Janelle Pierzina Still Has Beef With Danielle Murphree
Janelle Pierzina is not afraid to speak her mind, or as the Twitter crowd would call it today, "spill the tea." Janelle was certainly doing that during the opening weeks of the All-Stars game when she revealed that her friend (and legendary player) Dan Gheesling called her to say that Danielle Murphree accused him of telling CBS not to call her to return to the show. Janelle went on to say Danielle was a "crazy bitch."
It didn't take long for that news to reach Danielle Murphree, who publicly accused Janelle of projection and making up lies about her. Danielle alleged that she and Janelle had not spoken since Big Brother Season 14, yet Janelle pretends to act like she knows about her life. One of the side effects of Big Brother All-Stars is that these stories impact people that Big Brother viewers know, which may be why CBS started cutting feeds more frequently when talk of past seasons started to pop up again.
Dani Briones And Nicole Franzel Ghosted Nicole Anthony
Nicole Anthony went from wallflower to social butterfly on Big Brother Season 21, and the winner of America's Favorite Houseguest has spun that transformation into a pretty solid side career. She stepped away from her previous profession of teaching and has since been doing a podcast for Big Brother fans where she talks about the game and various other things. Being a Big Brother alum, she has an in to contact other former players of the game for her podcast, but that doesn't mean she'll get a response.
That's exactly what happened with Dani Briones and Nicole Franzel, who admitted to each other that they ghosted Nicole Anthony when she asked them to come on her podcast. It had to make things a bit awkward when she saw them in Big Brother All-Stars, though Nicole F. claimed she had a valid reason because she's not friendly with Nicole's co-host Eric Curto. In either case, maybe appearing on this season together may get Nicole Anthony a successful second attempt at an interview?
Tyler Crispen Felt Bad About His Fight With Bayleigh Dayton
One of the major questions heading into Big Brother All-Stars was what would happen when Tyler Crispen and Bayleigh Dayton crossed paths again. The last time the two had played in the house together, a misunderstanding erupted into a fight that was so vicious and heated that Bayleigh's mouth was bleeding at the end of it. Audiences didn't really know if the two had squashed their beef ahead of Big Brother All-Stars, and what the feeling between them would be when they re-entered the house.
According to Bayleigh, she and Tyler had already met after Season 20 and talked it out. Tyler re-affirmed in the house that he felt legitimately bad for what happened, and Bayleigh appears to think it's genuine. All behavior in the house so far has indicated that these two have successfully squashed that beef, even if others in the house still think it's a sore subject. I'm not sure they trust each other enough to start a super close alliance, but they should be able to tolerate each other long enough to make it further together than apart.
Daniele Briones Threatened Production To Handle Rachel Reilly In Season 13
Daniele Briones (formerly Donato) is a longtime veteran of the game, and apparently, not one who wants to deal with messiness in the house. When talking about her experience in Season 13, Daniele admitted that she had a tense rivalry with that season's eventual winner Rachel Reilly, and things escalated to a point where she allegedly threatened production to get her in line or she would.
Specifically, Dani said she told production that if they didn't tell Rachel what to do, she would "grab the bleach and throw it down her neck." That's pretty hardcore and not something I'd expect her to say during Big Brother All-Stars, but hey, we're still in the relatively early stages of the game. Should Dani's game be on the line, we may see that ugly side yet.
Big Brother All-Stars houseguests are sure to bring some more juicy tidbits on past seasons, so be sure to check out the live feeds by subscribing to CBS All Access. Or just stick with CinemaBlend for more details on the season, and for the latest happenings in television and movies.
Your Daily Blend of Entertainment News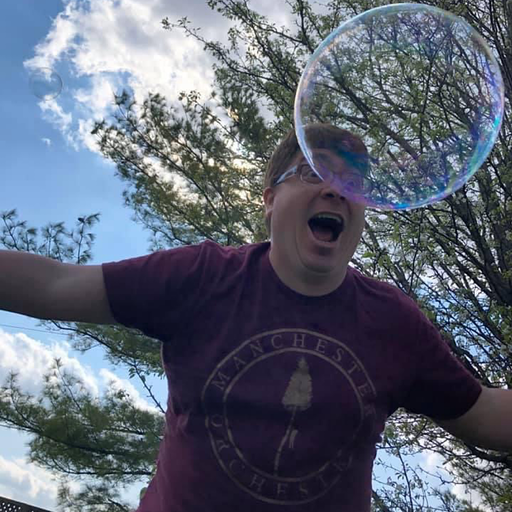 Mick contains multitudes and balances his time reporting on big happenings in the world of Star Trek, the WWE, reality television, and other sci-fi shows.