The Bachelorette: All The Problems With Clare Crawley's Season 16 So Far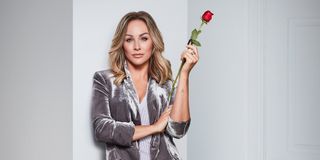 Man, alive, Bachelor Nation. When we were coming toward of the end of Peter Weber's messy as all hell season of The Bachelor, did any of you expect that Clare Crawley's Season 16 of The Bachelorette would manage to be just as messy (if not even more so) while not even airing for much of the time it was talked about? True, a lot of the rumors, problems with production and the other issues stemmed from our pesky and enduring pandemic, but...still. Could Clare have gotten a worse season handed to her when she was chosen to lead the rose-giving festivities back before we all had many face masks to our names?
Well, the fact remains that there have been a ton of setbacks for Clare's 2020 season of The Bachelorette, and if you're looking to re-visit the long road to production on her (supposedly very short!) time as our new leading lady, we've got you covered. Let's take a trip back in time and get all the problems with Clare's season straight, shall we? Let's get started with the obvious, that fateful day when she was confirmed as the new lead on her first solo journey toward finding the love of her life...
The Bachelorette Begins Dumping Clare's Men!
March 2: The problems started quite early for Clare's season. Even before she was officially announced to be our new lead, there were plenty of fans who complained about the fact that Clare (who was 38 at the time) was so much older than the typical female contestant or lead. The show seemed to have responded to the wide-ranging complaint that the women on Peter's season were just too immature to lead the next season of The Bachelorette, so they went into the Bachelor Nation archives to give us Clare, who'd already been on four previous seasons to find love, and hadn't been seen on screen at all since 2018.
But, her casting did immediately bring another problem. The producers are constantly picking people out who they think will be right for each season, but with Clare being so much older than the typical lead, the guys they had already cast were suddenly looking a bit too...short in the tooth. (Fine. I know people don't say that, but I'm trying to innovate here, OK?) Clearly they didn't have a firm handle on who they wanted as lead when they started the casting process for Clare's season, so some of the younger dudes had to go. Though, this would not be the last time this happened, but we'll get into that more later on.
The Bachelorette Is Postponed!
March 13: This date brought fans their first big blow where Season 16 of The Bachelorette was concerned, as our enduring health crisis had already gotten scary enough that the season needed to be delayed. We had been hearing rumors of how the producers were trying to figure out the best way to film, seeing as how many foreign countries were already entering lockdown in the weeks leading up to this very important day in the history of the franchise. There had, by the beginning of March, been talk of them not traveling internationally to keep everyone safe, but, as we know now, the production had to go way beyond that.
What made this even more difficult (and would, in turn, possibly lead to another issue, which we will get to later) is that Clare, all the men chosen for her season, and the entire crew, were already at the Bachelor Mansion and set to begin having Clare date her face off for all of us to watch. So, everyone literally had to be sent home to quarantine, without being able to film a single shot.
Clare's Men Are In Jeopardy!
March 18: Well, here we go! This was our first clue that even the men who'd been chosen for Clare's season and officially revealed by the show would be very likely to change again before filming had a chance to start. By this time, it was becoming pretty clear that quarantine wouldn't last for just a couple of weeks. So, one big issue that was now facing production was whether or not the 25 to 30 men who'd been cast for Clare kiss would all be able to drop everything once production started back up.
Sure, they may have all been eager to meet Clare, get to know her, and try to get some sweet social media influencer deals out of it...I mean, get some sweet long-term love out of being on the show, but having to face down a pandemic to do it was going to be a tall order for some people. The idea that all of them would still be on board (or logistically be able to) after a few months of quarantine was going to be a longshot. This isn't exactly why they cast for these shows all year round, but I'm sure it helped producers to rebound quickly, and some gentlemen were recast by July 22.
This Is How You Film The Bachelorette During An International Health Crisis!
April 9: The world wasn't exactly chugging along easily by early April, but Bachelorette producers were doing some creative thinking with regards to getting the franchise back on track. And, while what they came up with was before any official guidelines for filming came down in most countries, they should feel good in knowing that they were thinking of the right kind of solutions, because most of their plans were implemented.
It was obvious that they wouldn't be able to bust through shelter-in-place orders, so the producers came up with an ingenious plan: film the entire season in one place! They ended up renting out the La Quinta Resort & Club in Palm Springs, California, so that the entire location is filled only with those in The Bachelorette cast and crew as they film. All of the dates and rose ceremonies are being filmed on the property, and if someone has to leave the premises for any reason (like host Chris Harrison did not long ago) they need to undergo another quarantine before being allowed to roam about the property.
Wait... Clare Quit The Bachelorette?!?!
August 3: This is it, guys, the big problem that has shaken Bachelor Nation to its very core for weeks now. By the beginning of August, it was being reported that Clare had actually, truly done something that no other lead had ever done...quit her season during filming! Not only that, but Clare quit a mere two weeks into filming. While this still hasn't been confirmed by ABC or the production (we'll get to that in a bit), the rumor is that our lead actually managed to find love, or what was love-adjacent enough that she felt like she was wasting everyone's time by dating all the other dudes who'd been cast.
Now, remember earlier when I said that sending everyone home after they'd already been in the Mansion and all the dudes officially announced would cause another problem? Well, this is (reportedly) it. See, usually once you're set to film, the producers have taken your phone and other electronics away, and you can't just sit around in whatever free time you have Googling everyone. Well, not all of the men were recast for Clare's season, and it's thought that when they all got sent home, Clare and at least one of her men were able to find each other online and start chatting. This means that they "cheated," and got to know each other away from the cameras. Again, though, producers rebounded quickly, casting Tayshia Adams to be the new lead.
Fans Appear To Be DONE With Clare's Bachelorette Season
August 27: This is our final problem with Clare / Tayshia's season, and it could be a big one. After a loooong wait to get some official promos where we saw Clare as The Bachelorette, late August finally brought them to us. But, instead of seeing fans get all excited about the first look on social media, there was a lot of annoyance about pretty much everything dealing with the upcoming season and the promo shot itself.
Fans were very irritated by the fact that the show still won't confirm that Tayshia is involved, and she was nowhere to be found in the promo shot. They were also annoyed by Clare's clothing, the October 13 release date, and super displeased with the nod to the classic film The Graduate which the promo was styled after. For whatever reasons, The Bachelorette never does as well in the ratings as The Bachelor anyway, but I have a bad feeling that all of this ill will could sink Season 16, unless something truly crazy happens on camera that literally no one is expecting.
So, we've only got until October 13 to see what happens with Clare and Tayshia's Season 16 of The Bachelorette, and to see if even more problems manage to arise before then. In the meantime, you can see what else is coming up on the small screen with our fall TV premiere schedule!
Your Daily Blend of Entertainment News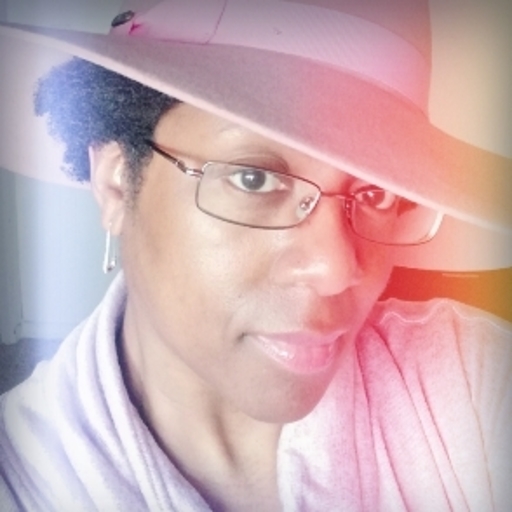 Yennefer's apprentice, Gilmore Girl; will Vulcan nerve pinch pretty much anyone if prompted with cheese...Yes, even Jamie Fraser.