Clare Crawley's Bachelor 'Rejects' Speak Out About Immediately Getting Booted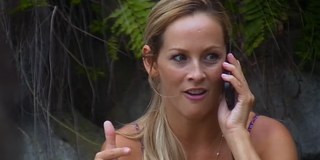 If you've been watching all things Bachelor Nation for a while now, you will likely recall that Chris Harrison is always telling fans that every season of the show is, something along the lines of, "THE MOST DRAMATIC SEASON EVER!" Well, guys, Clare Crawley's Season 16 of The Bachelorette isn't even airing yet, and it's already sure to win the title of most dramatic season for tons of reasons. After an extra long delay between Peter Weber's go-round as rose-giver and Clare's time as lead, we finally have a recast set of suitors for our leading lady, but some of them are starting to get cut and these "rejects" have some things to say about getting booted so quickly.
Obviously, no one could have foreseen all of the issues that would come up when planning this season of The Bachelorette. Our ongoing health crises hit right as the kissing-obsessed competition was due to begin filming, and shut the show down for several months. With that, we expected several of the men who had been cast as Clare's Coterie to be unable to stick with the show, as it always requires several weeks away from work / friends / family anyway, and many would likely be unable or unwilling to do that during a pandemic.
The men who couldn't continue with the show were recast last week, but now that some of those 42 potential suitors have been booted, they're beginning to speak out. Let's move into this gently, OK? We'll start with 30-year-old Collins Youngblood of the big smile, bigger gunz and (relatively) gracious defeat:
Awww. It seems like Clare is missing out with this one, right? Who knows why he got cut, but, as I mentioned earlier, when producers recast her season, they showed us 42 men, so we knew that several of them would fall by the wayside as they prepared to head to the Palm Springs resort which will host the cast and crew for all of filming. While Collins was very clear in thanking those behind The Bachelorette for the opportunity, as well as his friends and family for their support, it does seem like he's a teensy bit annoyed at getting the boot.
Now, his feelings could just be due to the fact that he was really looking forward to meeting Clare, or because he'd made a lot of arrangements in preparation for his extended time away to shoot the show which will now have to be cancelled. But, I have to say, his comment of "please do not ask me on why I was cut" sounds a bit like he thinks he was given an unfair reason for being left out of this year's Bachelorette festivities. Collins might talk about it at some point, but it's far more likely that we'll never know his full thoughts on what happened.
Alright, let's move on to 28-year-old Alex Brusiloff, who had been one of the holdovers from the first round of bachelors recruited for Clare's season earlier this year, before everything got postponed. At least Alex seems to have a sense of humor about the whole thing:
Oooh. I'm very intrigued by his caption, as Alex seems to be implying that The Bachelorette producers ghosted him on some level. If this isn't simply a joke, what could it mean? Does Alex feel like they strung him along and gave him real hope he'd actually be on Clare's season, only to cut him at the last minute? Did he think things were going fine, and try to confirm when he'd need to travel to the resort for filming, but never hear back and get word along with the rest of us that they have, apparently, gotten started on the season already?
Again, this is another case where we will likely never hear from producers why Alex was let go, even though he was in Clare's original group of men. And, there's also not a great possibility that we'll get more details from Alex on why he was let go, but at least this member of the "#bachelorrejects" squad has two adorable pups to help keep him company in quarantine.
OK, folks, let's wrap this up with the one man who's been cut and spoken about it so far who truly seems less than pleased. Tien Yang, 36, was one of the new guys who was just cast for Clare's season, but has now been relieved from his duties as a potential suitor. According to Us Weekly, he'd posted a picture of a sunset to his Instagram Stories (which is no longer on his feed) and noted that he'd "found a slightly more diverse hangout."
When a follower commented on another post of Tien's to say they were disappointed that he wasn't going to be on The Bachelorette, he replied with:
The person that Tien referred to in his response is probably 36-year-old Joe Park, who was another new casting and is, as far as we know, still going to be romancing Clare in the coming weeks. Joe does appear to be the only other Asian American man cast this season, and it definitely sounds like Tien believes that he was cut because the producers didn't want (or feel that they needed) more than one person with Asian heritage around this season.
The controversies over diversity are well-known to people who follow news about The Bachelorette and The Bachelor. The latter show, especially, has been under fire for some time, and has just now cast its first ever black lead, Matt James, who will make his debut in 2021 and had previously been scheduled to appear as one of Clare's Coterie this year. These shows have also been very slow to cast a variety of non-whites in the suitor roles on each season, so while I doubt that producers would have told Tien he was being cut because they didn't want two Asian Americans dating Clare, I can certainly see where that concern would come from.
There's still a lot of narrowing down to do when it comes to the cast for Clare's season, so we'll see if any of the other men take issue with being booted, or simply decide to talk about getting cut publicly. Season 16 of The Bachelorette is set to air this fall on ABC on a new night, Tuesdays, at 8 p.m. EST, so be sure to stay tuned to CinemaBlend for the latest!
Your Daily Blend of Entertainment News
Yennefer's apprentice, Gilmore Girl; will Vulcan nerve pinch pretty much anyone if prompted with cheese...Yes, even Jamie Fraser.