The Bachelorette: Clare Crawley's Love Story So Far Before Her 2020 Season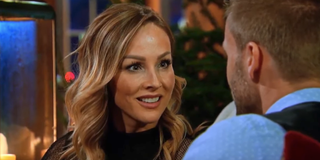 Well, well, well. After a little over two years away from the screens of Bachelor Nation denizens, Clare Crawley is now getting another (possibly really successful!) shot at finding love by (temporarily?) leading The Bachelorette. After a veeeery long, pandemic-induced wait, Clare and her men are quarantined for the duration of filming in a fancy resort in Palm Springs, California, and we'll be able to see what surprises await her as she begins dating all of her dudes this fall. But, because Clare has been absent from the franchise for so long (in Bachelor franchise terms, anyway) you might be wondering just where Clare's journey began.
If that query describes something you've been thinking lately to a T, then you're in luck! We know the ins and outs of what Clare's been up to on each of her previous seasons of Bacheloriffic fun, and we're here to lay out the major details for you, so you know what she's been through during her time on The Bachelor, two runs on Bachelor in Paradise and Bachelor Winter Games. Here we go!
The Bachelor, Season 18 (2014) - Juan Pablo Galavis
I don't know if I will ever get over the fact that bunches of people sign up to try and date one person, as that person dates roughly 25 to 30 other people, but The Bachelor and The Bachelorette have not lost their appeal when it comes to potential suitors. And this is how we first met Clare, as a potential on Juan Pablo Galavis' 2014 season of The Bachelor. By all accounts, Juan Pablo's season was messy as hell, and he has managed to make the list of the few leads whom fans actually consider to be of the franchise's villains. And a lot of this had to do with the way he treated Clare.
She and Juan Problematico...I mean Pablo, hit it off early on so Clare felt completely cool heading to his hotel room in the wee hours of one morning and asking him to swim in the ocean with her. He agreed, and the two had non-fantasy suite sex while doing it. The next day, Juan Pablo told Clare he didn't want to set a bad example for his daughter and regretted it, leaving her confused. On top of that, on a later date when Clare basically begs him to say he loves her, he (apparently) whispers "I loved fucking you," instead. It took way too long, but Clare finally told Juan Pablo off after he dumped her at the final rose ceremony.
Bachelor In Paradise, Season 1 (2014) - Zack Kalter
Despite the very poor treatment she got on Juan Pablo's season, Clare headed to the sweaty Mexican beach which is now known for playing host to her fellow Bachelor and Bachelorette rejects for a summer of sun, sand and potentially more sex with the first season of Bachelor in Paradise. After spending a little bit of time with Robert Graham (who gave her his rose after week one), Clare found herself having a deeper (and more confusing) romance with Zack Kalter.
Unfortunately, Clare's time on the beach was also fraught with confrontations, especially since she was the focus of a lot of slut shaming-esque gossip from some of the other women because she had sex with Juan Pablo. Also, Zack kept going back and forth with her about wanting to be in a relationship with her. After fellow BIP beach-goer AshLee Frazier called Clare "cuckoo" while talking to Zack about her, and Clare found out, she decided she'd had enough and dramatically left Paradise.
Bachelor In Paradise, Season 2 (2015) - Jared Haibon
You'd think that after two of her shots at finding love on ABC ended so disappointingly that Clare would throw in the towel, but she was ready to try again the next year and headed back to BIP. After her week one tantric yoga date with Mikey Tenerelli (which she was originally none-too-pleased with) ended with Clare realizing he was a better dude than she first thought, Clare had some trouble settling in as others paired off. During the second week, she even told everyone that she thought people in Season 1 were more serious about finding love, which pissed off many of those who heard her speech, and she walked out during the rose ceremony, almost quitting.
Even still, Clare managed to find herself in the middle of a brief love triangle after accepting a date from Jared Haibon, after he'd previously gone on a date with (his now wife) Ashley Iaconetti. The eventual Mrs. Haibon was not happy about Clare swooping in and grabbing her man's attention, with Clare and Jared sailing to an island and bungee jumping. It didn't take long for the two to get into an argument, though, as Jared felt like being eight years Clare's junior might become an issue down the line if they kept dating. This led to Jared smooching with Ashley, and Clare's elimination coming during the Week 3 rose ceremony.
Bachelor Winter Games, Season 1 (2018) - Christian Rauch
Man, Clare just can't stay outta the love triangle business on these shows, can she? When Season 1 of Bachelor Winter Games rolled around in 2018, Clare started off with a strong connection to Benoit Beauséjour-Savard (more on him later), who was very much committed to her from the beginning. But, Clare was also taken with Christian Rauch, who also seemed to be into her. As you might imagine, Clare didn't have the easiest time making up her mind, and didn't feel much pressure to do so early in the season, even though Benoit really wanted her to choose him.
But, Clare had a dust up with Christian over a planned hot tub date, which turned into a deeper conversation about Clare being upset that Christian was upset about her feelings for Benoit, when he hadn't been as clear with her about his feelings as Benoit had. On top of that, Clare felt like the whole date debacle could have been cleared up if Christian had just come looking for her when they were supposed to have their date. The two made up for a time and Christian gave Clare his rose, but they did not leave Winter Games together.
Bachelor Winter Games, Season 1 (2018) - Benoit Beauséjour-Savard
I know what you're wondering: What happened to Benoit? Well, when I said he really wanted Clare to quit her hemming and hawing and playing both sides of the international field to just side with France already, I wasn't kidding. When Benoit sat Clare down to say he had real feelings for her and thought she was feeling the same about him, Clare had to tell him that she still couldn't decide between him and Christian and that they weren't in the same place. They both ended up crying and Benoit immediately decided to leave.
But! There's more! Remember how I said Clare and Christian didn't end up working out for long? Well, on the live finale, Clare revealed that as soon as she got home from Winter Games, there was a message from "a guy" on her phone who wanted to make sure she was Ok. Obviously, that guy was our sweet, devoted Benoit and he and Clare began to connect while the cameras were off. This led to a very romantic and surprising proposal from Benoit during the live Winter Games reunion, which Clare accepted. Unfortunately, though, the couple announced their breakup about two months later, but the two appear to have parted as friends.
As you can see Clare Crawley has already had several very dramatic romances during her on-screen time in the Bachelor franchise, so even though it looks like she may have already found her true love during her run as Bachelorette, you can rest assured that watching her fall in love will be full of twists, turns and romantic intrigue.
The Bachelorette (at least in part) with Clare Crawley will begin sometime this September on ABC, Tuesdays at 8 p.m. EST. For more on what to watch in the coming weeks, check out our guide to fall TV!
Your Daily Blend of Entertainment News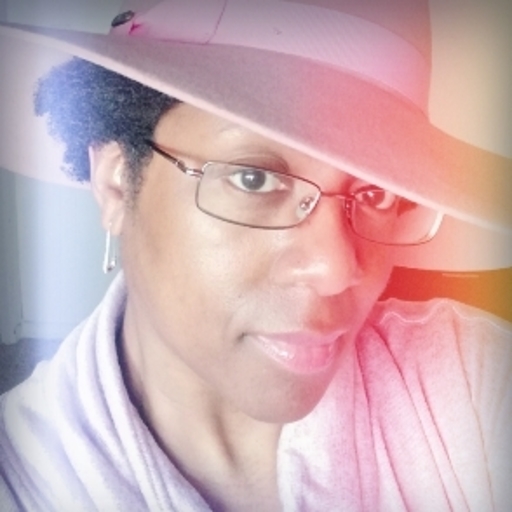 Yennefer's apprentice, Gilmore Girl; will Vulcan nerve pinch pretty much anyone if prompted with cheese...Yes, even Jamie Fraser.