What's Going On With Survivor Season 41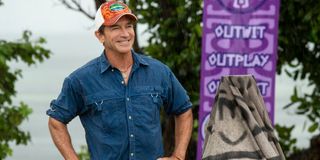 Since the debut of Survivor in 2000, millions viewers have huddled around their television sets (either alone or at parties like my mom's friends used to throw) each week to watch groups of contestants take part in various challenges, form alliances, and ultimately betray one another ahead of the weekly tribal council. That is until 2020, when the premiere of the long-running reality competition series was called off after Survivor Season 41 was postponed because of the COVID-19 pandemic.
And although fans of the show got more than their fill with the three-hour Season 40 finale back in May, it's no surprise that many (probably all of them, actually) are wondering when Jeff Probst, two tribes of contestants, and all of that overly dramatic music and camera angles will return to their television screens. The truth is, there will be a Survivor Season 41, but when it returns (or begins filming) is anyone's guess. That being said, here is everything that's been going on with the show since its production was 2020'd.
Production On Survivor Season 41 Was Originally Set To Start In March 2020
Remember back in March when we were just weeks away from seeing No Time To Die, Black Widow's first standalone movie, and everyone was still working in an office? It feels like years at this point, but it was a little more than six months ago when production on Survivor Season 41 was supposed to get underway in Fiji, but as we all now know, that didn't happen. In fact, CBS and the producers of the competition show pulled the plug on filming just a few weeks before the contestants were supposed to leave the country, as detailed in a Deadline report with a quote from the network on the matter:
The decision to postpone production on Survivor Season 41 less than two weeks before its original start date was just one part of a larger decision by CBS to halt production on its other travel-based competition series, including The Amazing Race, which was called off partway through production in March 2020.
The Producers Thought They Could Start Filming In May 2020 But That Too Was Shelved
Back in the spring, when no one really knew what mysteries each new day would bring, the producers of Survivor thought they had a chance to start production on Season 41 (as well as Season 42) as early as May, which host and producer Jeff Probst explained to the crew in a letter (via EW) sent out in Mach 2020, in which he stated:
In the letter, which came out at the same time as CBS's decision to push back production, Jeff Probst explained that Survivor has the most experienced television team that has been able to navigate issues in the past and would get through this situation like those in the past. The May 19 start date came and went and Survivor Season 41 has yet to enter production due to Fiji remaining closed off to non-residents in the months since the outbreak first began.
Jeff Probst Has Been In Constant Contact With Government Officials In Fiji About Filming
As of September 2020, Fiji, the filming location of Survivor since Season 33 in 2016, has recorded a total of 32 positive COVID-19 cases, according to the Fijian government. In order to keep the spread of the virus down, the island nation has placed strict restrictions on its travel policies, which includes the production of the competition series. Host and producer Jeff Probst addressed this when speaking with The Hollywood Reporter in July 2020:
In that same interview, Jeff Probst explained that he's in constant contact with officials in Fiji as well as his executive teams to come up with the best actions to put into place once production can finally get started.
Production On Season 41 Will Reportedly Begin In April 2021
Survivor fans who were hoping that this was all just one big prank were in for some bad news in September 2020, when Insider Survivor reported that production on Season 41 (and Season 42) would not get underway in Fiji until April 2021 at the very earliest due to the restrictions put in place there. According to the report, production will run through July 2021, which makes it a long shot to hit the air in September 2021, and it's probably a safe bet to assume that Survivor won't return until early 2022.
The Survivor Season 41 Cast Was Finalized In March Before The New Season Was Delayed
Just days before CBS postponed Survivor Season 41, William Elton, one of the show's casting editors, let the world know (or at least his Instagram followers) that the contestants for the next two seasons had been finalized:
However, with a delay of nearly one year, it remains to be seen how many of the cast members, if any, will chart off to Fiji when production finally starts on Season 41 in April 2021.
There Is No Premiere Date Set For Survivor Season 41
It should be noted that there is no official premiere date set for Survivor Season 41 at this point, and those details most likely won't become available until production gets underway in 2021. As mentioned earlier, fans of the show should probably accept the fact that Survivor (new episodes, at least) won't be back on television for at least another year. A lot can happen between now and then, though, so make sure to check back for all the latest information on the hit CBS competition series.
If the lack of Survivor has messed up your TV viewing routine and you're looking for new shows to check out in its absence, head over to the CinemaBlend's Fall 2020 TV Premiere schedule for updated times for the latest and greatest shows on television.
Your Daily Blend of Entertainment News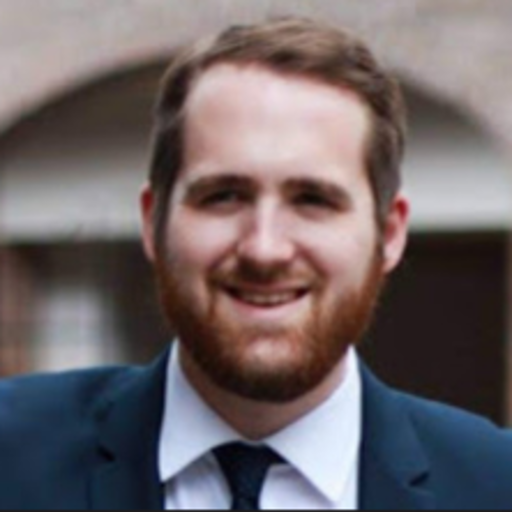 Philip grew up in Louisiana (not New Orleans) before moving to St. Louis after graduating from Louisiana State University-Shreveport. When he's not writing about movies or television, Philip can be found being chased by his three kids, telling his dogs to stop barking at the mailman, or yelling about professional wrestling to his wife. If the stars properly align, he will talk about For Love Of The Game being the best baseball movie of all time.