Atlanta Season 2 Ending Explained, And How It Sets Up Season 3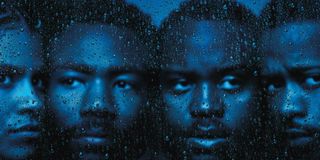 If you're like me, you're probably going through massive Atlanta withdrawal by this point. The critically acclaimed FX dramedy wrapped up Season 2 (a.k.a. Robbin' Season) back in the spring of 2018 before going on hiatus. The show has faced a few behind-the scenes obstacles on the road to Season 3, with the most recent one caused by COVID-19. Luckily, both a third and fourth season have been mapped out, and production is scheduled to start in early 2021. But at this point, some of you may still be thinking about that Atlanta ending that closed out Season 2 and how it sets up the next season.
Robbin' Season was filled with revelations for Earn, Alfred, Van and Darius, and the finale put a firm stamp on what was a very cerebral set of episodes. It also appeared to pave the way for some interesting plot points in Season 3. Atlanta has always been unpredictable when it comes to the stories it tells, but some of the things the Season 2 finale alludes to just seem too clear. So let's start off by reflecting on that last episode before looking ahead:
How Atlanta Season 2 Ended
The finale – "Crabs in a Barrel" – provided a surprise for Earn and Van, who learn during a parent-conference that their young daughter, Lottie, is gifted. The teacher also recommends that the two send her to an expensive private school, where she can reach her full potential. Earn, who's set to join his friends on Clark County's European tour, resolves to use his earnings to pay for Lottie's tuition. Despite parting on mostly good terms, Van shows concern for Earn, who was pretty much self-destructing due to the change that's taken over his life during the past season. This sense of dread only increases when Van later texts him, saying that she's considering taking Lottie and moving in with her mom.
Leading up to the finale, there were doubts as to whether Alfred would keep Earn on his manager, due to his constant mistakes. And in the finale, the tension only rises, as Al and Darius move from their house and the group prepares for the tour. But near the end of the episode, Earn manages to impress his cousin when he slips a gun (the one he received from their uncle) into Clark County's bag to avoid getting stopped at airport security. Later, on the plane, Al reveals that he saw what Earn did and commends him for having his back, as Al states that people in the music industry only care about themselves. This point is solidified when Clark arrives on the plane, having placed blame for the gun on his manager, Luke.
Earn And Van's Relationship Won't Be The Same
The relationship between Earn and Van has always been up and down but, at the beginning of the season, it appeared they were making an effort to create a true commitment. Yet things end up going south in "Helen" when Van states that Earn only uses her for sex – to which he replies that he's content with their "arrangement." Van is also frustrated by Earn's infrequent presence in their daughter's life, which only increased in Season 2.
The finale seems to indicate that while Earn is still committed to providing for his daughter, he and Van are clearly in different places in their lives. Van knows this, which is why she's considering taking a new step by moving to her mother's. And after that text, Earn knows she's tired of playing house. When it comes to Season 3, there's a strong chance their relationship will look very different when we see them again, especially since the tour is going to create even more distance between them – both figuratively and literally. It definitely doesn't feel like they're anywhere close to giving Lottie the "happy two-parent household" her teacher recommended.
Paper Boi And Co. Are Getting A Major Change Of Scenery
What was arguably the biggest development to come out of the Season 2 finale is that Alfred, along with Earn and Darius, is accompanying Clark County on his European tour. Although a lot of time will have passed by the time Season 3 arrives, it looks like the show won't progress in real time. This was pretty much confirmed when it was announced that one of the upcoming seasons would shoot outside the US. So it looks like at least part of Atlanta Season 3 will essentially be "Paper Boi Does Europe."
Atlanta has proven to have a great deal of affection for the city it's named after, and it's an integral part of the series' identity. Nevertheless, taking Alfred, Earn and Darius out of their familiar surroundings keeps things fresh and will allow them to continue to grow as characters. The European backdrop also gives the show an opportunity to explore some more interesting concepts. How does Europe's perception of rap culture compare to North America's? Does that same amount of reverence and popularity carry over? And while Afro-European culture has been touched on through Van's heritage, how might the characters (all African American) respond to it when it surrounds them? These questions are all fair game for Season 3.
Clark County Is Not To Be Messed With
Up to this point, Atlanta hasn't had what you would consider a true villain. Earn and the gang have come across some pretty dangerous people over the course of the show, but they've never had a consistent rival. This all seemed to change with Robbin' Season's introduction of Clark County, an arrogant rapper and heavily commercialized rapper. Although he takes a liking to Earn, Al and Darius and plays up a friendly image, the show has hinted to his darker side. I'm still thinking about that unfortunate sound engineer (from "Money Bag Shawty"), who was probably beaten to a pulp by Clark's gang after his software issues held up the rapper's studio time.
Clark's ruthlessness was solidified in the finale when he framed Luke for the gun and, if he was willing to do something that shady to his own manager, you can bet he'll have no problem throwing Earn or the others under the bus. Europe will be unpredictable as it is, but Clark is going to keep them on their toes. I honestly think it's only it's only a matter of time before a member of the trio – or all of them – actually come to blows with the mysterious young rapper.
But what do you think awaits Earn and the others in Atlanta Season 3? Is there anything from the Season 2 finale that you're still thinking about? Let us know in the comments and stay tuned to CinemaBlend for updates on Atlanta and for other news from the world of TV and film.
Your Daily Blend of Entertainment News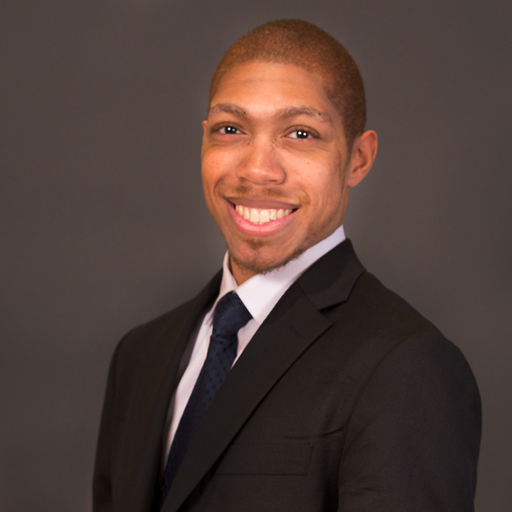 Covering superheroes, sci-fi, comedy, and almost anything else in film and TV. I eat more pizza than the Teenage Mutant Ninja Turtles.