Cardi B Bluntly Explains Why She's Back With Offset After Getting Caught In Bed With Him Topless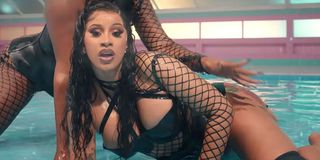 We're a few days out from a social media gaffe in which popular rapper Cardi B accidentally uploaded a topless image of herself to social media. That's only the start of the story, however, as she then explained how the topless photo came to be and it happened while she was in bed with her ex, rapper Offset. Only now, it doesn't seem as if "ex" is quite the word, as Cardi B bluntly explained.
In a new video Cardi B posted online, she's seen drinking a beer and waxing on about what happened, noting two key things about her relationship with Offset. The first is that even when things are bad between the couple, who share a daughter together, she still thinks of him as her "best friend." The second reason's a little more blunt, but I'll let you learn it from Cardi.
Her friend filming the video goes on to explain that she thinks Cardi B may be bipolar, which the rapper brushes off, noting she already "took a test." She's also previously said she has "no interest in being a rolemodel" and we should probably take her at her word. She said on Twitter:
Regardless of Cardi B's own take on herself, relationships can be complicated. Offset and Cardi B jumped into one pretty quickly, dating in early 2017 and getting married in September of that year.
They then had a daughter together in 2018, with Cardi B revealing she was pregnant during a memorable episode of Saturday Night Live. They've been off and on in the time since, appearing together at some events and waffling back and forth about a decision to divorce. It's pretty honest of Cardi B to just straight up explain what was happening and why she was in bed with Offset again after allegedly having split up.
Offset also allegedly got Cardi B her own Billboard from their daughter just a few days ago. So, if he's the mysterious "sir" behind the billboard, he's certainly one for grand gestures and is still making an effort in his family's life.
At the end of the day relationships are hard, co-parenting is hard, navigating a topless scandal in Hollywood is hard. Luckily, Cardi B's been pretty frank about the latter, noting she was a stripper in the past and that people have seen her boobs plenty of times before.
There's a lot going on in the rapper's life right now, and frankly, 2020 has shown us that pretty much anything goes right now. We'll update you if they officially get back together, particularly if it happens again on SNL.
Your Daily Blend of Entertainment News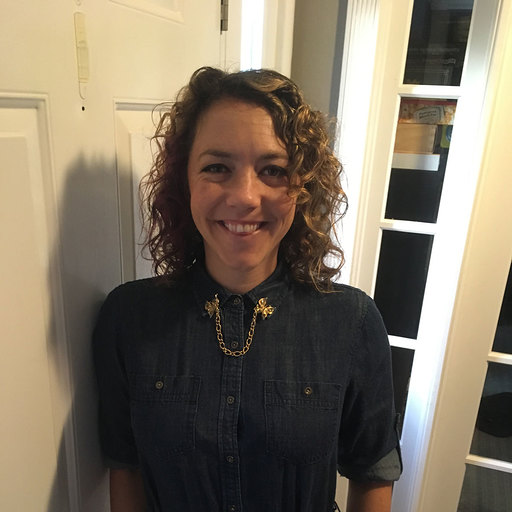 Reality TV fan with a pinch of Disney fairy dust thrown in. Theme park junkie. If you've created a rom-com I've probably watched it.