The Biggest Mistake Big Brother's Nicole Franzel Made During All-Stars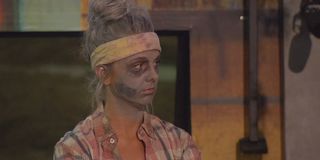 Big Brother All-Stars was quite a ride for viewers, many of whom watched week to week in hopes that Cody Calafiore's dominant alliance would finally fall. They also watched Nicole Franzel ride along right beside him as his Final 2, but as the finale nears, you'll probably see few people giving her quite as much credit for the two ending up where they are compared to Cody. Part of this is a testament to the dominant player Cody is, but I believe Nicole made another big mistake in her third outing in the game that will always haunt her legacy and how she's viewed overall in the game.
Nicole Franzel's gameplay in Big Brother All-Stars was deception and she thrives on being able to work others in the house into turning on other players. That's not how Nicole Franzel would describe her gameplay, and would probably say she's someone who prides herself on loyalty to an alliance and a solid social game. The difference between them is that ongoing deception would categorize a player as a "villain," and Nicole Franzel does not want to be a villain.
Nicole Franzel is so worried about being seen as a villain that when she helped The Committee betray her fake Final 2 with Ian Terry, she asked Cody Calafiore for acting lessons on how to sell it in the Diary Room. The purpose being that Nicole wanted Big Brother to present that she was more or less forced into the situation and it was killing her to do, while the truth was actually far from that. Nicole may have forgotten there's a strong live feed community that captured her conversations about "selling" how difficult it was for the episode, and that's been circulating social media since that betrayal.
The reason why Nicole Franzel does this, presumably, is to protect her profession outside the house as a social media influencer. Nicole may not worry so much about who sees her doing or saying what on live feeds, because she knows far more people watch the episodes. As long as she looks like an honest and innocent person on television episodes, perhaps she feels like she's protecting her brand, though she'll learn when she gets out that's not really the case. Nicole was dropped by several sponsors due to live feed footage that showed her and others mocking Ian Terry's autism weeks before she'd play a part in his eviction.
Because Nicole doesn't want credit for her deceptive game moves and often presents herself as the person who had nothing to do with these situations, fans and players tend to downplay her role in the game. In truth, Nicole was militant in pushing some key early evictions that really got The Committee rolling in the right direction. Sure, she had Cody as a safeguard in the game, but by always talking about the next target and pointing people in her alliance the other way, Nicole was always effectively able to keep the target off herself.
If Nicole Franzel actually shared those moves as part of her strategy rather than trying to tell people she has another way, her gameplay would've gotten more respect this season. Take Dr. Will in Big Brother Season 2, who played a very similar game with even fewer comp wins. Will was upfront about the type of player he intended to be upon arrival, and because he was true to that the jury gave him the win.
I'm of the opinion that if Nicole Franzel was as honest as Dr. Will about the type of player she is, a Final 2 matchup between her and Cody Calafiore would be much closer than some believe. Right now, she has practically no shot at winning unless she wins Final Head of Household and takes Enzo Palumbo to the end. Cutting Cody Calafiore would be the move that gets her a second win, but because Nicole doesn't want to be the villain, she may very well take the loss simply to avoid that label.
It's a baffling move, especially given the impact Big Brother All-Stars has had on Nicole Franzel's legacy. It doesn't take long to search on Twitter to see she's one of the game's more vilified houseguests, and a community of people frequently try to discredit her first Big Brother win. There's already a fair chunk of viewers who see Nicole as a villain in the game, to the point that if she just owned it she may gain more respect or reprieve from that crowd.
It's not always the case, but Big Brother fans tend to respect villains. Before Big Brother All-Stars' cast was announced, there were many people who hoped Season 20's Brett Robinson would return to the game. Brett was openly an antagonistic villain in the game and now has 251k followers on Instagram and he didn't even win. I guess it's fair to mention that's still a far cry from Nicole Franzel's 649k Instagram followers, though she's been on Big Brother three times and The Amazing Race once.
Perhaps this is the problem in inviting former houseguests back to Big Brother. A lot of these former players are starting podcasts or becoming brand ambassadors on social media, which they may not have been able to do prior to their television fame. They go back to these games with these massive fanbases, and want assurances or try their best to be seen in a way that won't negatively impact their brand.
Big Brother isn't a show I recommend anyone go on if they're looking to keep their biggest secrets from being unearthed by the rabid fandom, and maybe Big Brother All-Stars has officially proven it's not a place for social media influencers to grow their brand either. It's hard to say what the lasting impact of Nicole Franzel's actions in the house will have on her career as an influencer, though with what little we've heard from her major debacle earlier in the season, things may not be as good as she had it going in.
Do you think Nicole Franzel's gameplay would be respected by players and fans if she "owned it"? Sound off in our poll, and be sure to stick with CinemaBlend following the conclusion of Big Brother All-Stars for more updates on the franchise, and for the latest news in television and movies.
This poll is no longer available.
Your Daily Blend of Entertainment News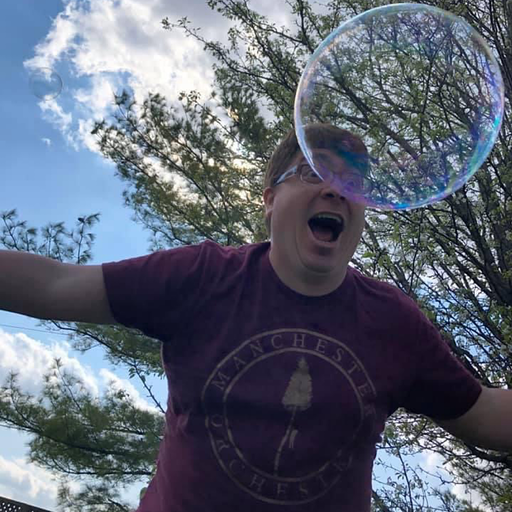 Mick contains multitudes and balances his time reporting on big happenings in the world of Star Trek, the WWE, reality television, and other sci-fi shows.