Marvel's Ironheart: Everything You Need To Know About Riri Williams Before Her Disney+ Show
Marvel's upcoming Disney+ show is going to have a lot of heart.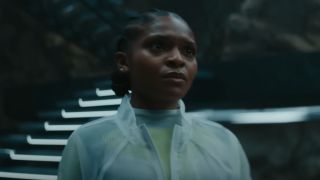 (Image credit: Marvel)
SPOILER WARNING: The following article contains specific plot details from Black Panther: Wakanda Forever. If you have not yet returned to this world in the sequel, proceed with caution.
It seemed like the perfect time for Riri Williams to be brought into the Marvel Cinematic Universe when her own Disney+ original TV show, Ironheart, was first announced in 2020, especially after losing another certain armored superhero, Tony Stark, the previous year at the end of Avengers: Endgame. Little did we know then that Dominique Thorne would officially debut as the character in Black Panther: Wakanda Forever, in which Shuri (Letitia Wright) offers her protection from Namor (Tenoch Huerta Mejía) and enlists her help against him.
If her thrilling appearance in one of the latest Marvel movies has you even more excited to see her lead what is already one of the most anticipated upcoming Marvel TV shows in 2023, allow us to fill you in on what more you could expect to see when Thorne comes back to play Riri on the Ironheart cast. The following are some of the most essential and fascinating facts about the brilliant, young vigilante ripped straight from the comics.
Riri Williams Is A Super Intelligent Teenage Tech Prodigy
Created by writer Brian Michael Bendis and artist Mike Deodato, Riri Williams first appeared in a 2016 issue of Invincible Iron Man and officially debuted as Ironheart the following year. Flashbacks show how, at 5 years old, her mother, Ronnie, and stepfather, Gary, learned she was an astoundingly gifted genius frustrated by a life that lacked much to challenge her abilities, which earned her a full ride at MIT when she was 10, but also made her something of an introvert.
When Riri appears in Black Panther: Wakanda Forever, she is 19 years old and currently attending MIT, where she built a vibranium defection machine that was acquired by the CIA. Plus, the only real, potential sign of this version of the character being introverted is the fact that she lives in a one-person dorm room.
Tragedy Inspired Riri Williams To Become A Superhero
By the time she turned 13, Riri had finally found a friend in a girl her age named Natalie Washington, until a random drive-by shooting would claim the lives of both Natalie and Gary while the three of them were enjoying a picnic. Struggling with survivor's remorse led Riri to see the world from the point of view of its costumed vigilantes and she then sought to be one of them.
The moment that she becomes a superhero in the MCU, however, occurs in Black Panther: Wakanda Forever when she converts a flight suit she had been working on for years into high-tech battle armor to help defend the Wakandans against Namor's army. Furthermore, while she does mention having a stepfather in the movie, we never hear anything about Natalie. Perhaps her connection to Riri will become more apparent in the Ironheart series.
Riri Williams Actually Met Iron Man Years Before Becoming Ironheart
It should come as no big surprise that Tony Stark does play a large role in Riri Williams' superhero evolution in the comics. In fact, a flashback to Marvel's Secret Invasion arc revealed their first run-in occurred when Iron Man rescued a younger Riri and her stepfather. She happened to notice a glitch in his boot that she would later figure out how to fix on her own.
To adapt this flashback for Ironheart would be an awesome way to bring Robert Downey Jr. back for a fun cameo. Yet, I imagine there are many MCU fans who wish he could be an even bigger part of the series. Well, there is a way that could be done without striving very far away at all from the source material.
Riri Williams Was Trained By An A.I. Copy Of Tony Stark
Not long after completing her first armor model, which she built using parts stolen from MIT, Riri Williams was offered the assistance of an out-of-commission Tony Stark. However, it was not the real man himself, but a digital copy that would help train her, help guide her on missions, and even give her the name "Ironheart."
Now, for any people who fear that bringing back Robert Downey Jr. as Tony Stark this way might devalue his sacrifice in Avengers: Endgame, there is another idea Ironheart could borrow from the comics. Riri would later create an A.I. modeled after her late friend, Natalie, who sounds like a more natural fit as the Disney+ series' resident J.A.R.V.I.S., if you will.
Riri Williams Became The Ruler Of Latveria For A Brief Period
Riri Williams' story often borrows from real-world sociopolitical themes, such as the character's consumption of both left-wing and right-wing centered media to keep tabs on what propaganda may come from either side. This well-rounded political perspective likely inspired her reaction to being declared queen of the fictional country that Doctor Doom calls home, Latveria.
After defeating a native terrorist, per S.H.I.E.L.D.'s request, she negotiated a truce between the country and the defense organization before renouncing her throne and paving the way for Latveria to become a democracy. Not only would this be an interesting topic for Marvel to touch on in Ironheart, it is more likely to happen now with MCU's reboot of the Fantastic Four on its way.
Ironheart Is A Member Of The Champions
The Ironheart series could also be a jumping off point for a team known as the Champions (otherwise referred to as the "Baby Avengers" by their elders) to join the MCU. During the Secret Empire storyline, Riri Williams joined the group, whose founding members include Miles Morales and Kamala Khan, with the latter serving as team leader.
Khan also joined the shared universe in her own Disney+ exclusive series, Ms. Marvel, starring newcomer Iman Vellani, in 2022. Hailee Steinfeld has also been inducted as Clint Barton's successor, Kate Bishop, in the Hawkeye show, and Kathryn Newton is filling the role of Cassie Lang – who would go on to become Ant-Girl – in Ant-Man and the Wasp: Quantumania. All this being said, are all these young heroes (minus Morales, probably) destined to come together as the Champions for the MCU? Time will only tell.
Actually, at this point, Riri might have a better shot at becoming an official Avenger alongside Shuri who, by the end of Black Panther: Wakanda Forever, has taken up the mantle left by her late brother, T'Challa. Wherever her journey takes her in the MCU, Ryan Coogler's deeply emotional and thoroughly exciting sequel has given her a great introduction.
Your Daily Blend of Entertainment News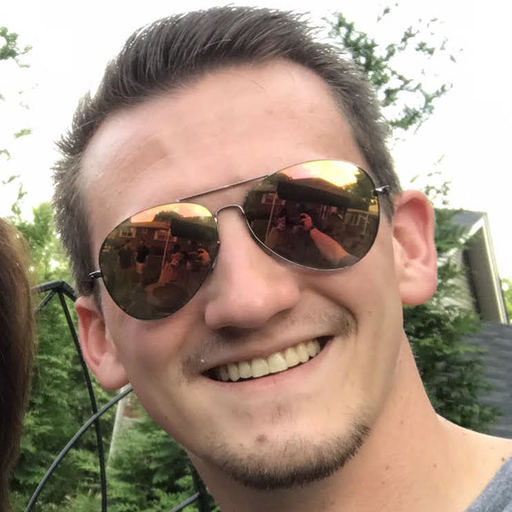 Jason has been writing since he was able to pick up a washable marker, with which he wrote his debut illustrated children's story, later transitioning to a short-lived comic book series and (very) amateur filmmaking before finally settling on pursuing a career in writing about movies in lieu of making them. Look for his name in almost any article about Batman.