Virgin River: 5 Things To Remember Before Season 2 On Netflix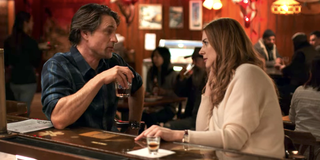 If you've been in need of a little romance, some small town drama and a bit of soapy goodness on your TV screen, well, you're in luck! The Netflix hit Virgin River is coming back for Season 2, on November 27, and it promises to continue delivering all of that and more in the new season. The series, which is based on the massively popular 20-book series by author Robyn Carr, gave fans everything they could have hoped for in the first season. But, seeing as how that was basically a whole year ago, there are plenty of things you need to remember before you sit down for Virgin River Season 2, so we're here to help!
If you're planning a Virgin River binge over the holiday weekend, but find yourself wondering about how everything shook out in Season 1, we've got you covered. Now, let's get into five things you need to remember about Virgin River before you tune in for Season 2!
Mel Has Been Through A Lot
Season 1 of Virgin River introduced us to Mel, a big city nurse practitioner from Los Angeles who sorely needed a change of pace, and accepted a job in the remote northern California town to get away from her troubles. While Mel immediately runs afoul of the crusty town doctor, Doc Mullins, who she's been tasked with helping, at least it's better than what she went through in L.A.
See, Mel and her husband, Mark, had been trying to have children, but the process was long and arduous. When Mel did finally get pregnant, the child was stillborn, which left Mel with postpartum depression. She wanted to take her doctor's suggestion, and try using a surrogate, but her husband needed a break and wanted to stop trying, which caused a serious rift between them. But, that's not all! Almost a year before Mel arrived in Virgin River, she and Mark got into an argument about whether or not to try one more round of IVF treatments while they were driving, which caused a car accident, and he ended up dying from his injuries.
Jack's Been Through A Lot, Too
You can't have a small town drama and have a bunch of characters who don't have some secrets, and Jack is no different. He's a Marine, and fought in Iraq, but not only did he lose one of his fellow Marines while there, he also sustained some pretty nasty injuries which have led to back problems, PTSD and an over dependence on alcohol to try to numb all of his pain. Because of the loss during the war, Jack is now determined to help Brady, a fellow Marine in town who's prone to laziness and shady behavior, and who will likely continue to cause Jack even more pain.
Oh, and lest you forget, those are not all of Jack's personal troubles. Even though the local bar owner is immediately smitten with Mel, he's been dating Charmaine for two years. He had told her he wanted to keep things casual at the start (he's afraid he'll mistreat a woman while in a serious relationship, just like his dad did with his mother), but then never dated anyone else, so Charmaine assumed his feelings for her were growing as hers were for him. Of course, this all ends up being super messy when Charmaine finally reveals this, and blames Mel for Jack not wanting to commit now. Which leads us to the next point...
Charmaine Is Pregnant!
That's right, y'all, Charmaine is totally with child, and there have been no indications that she might be carrying anyone's baby but good ol' Jack's. After the town dance, where Jack and Charmaine have it out about their non-relationship relationship, he goes to try to explain himself, but she (finally) breaks up with him. Then, she writes him a letter (which he puts off reading for far too long, until meddling mayor Hope convinces him that he needs to read it) telling him about the pregnancy.
Charmaine didn't even know she could get pregnant, and tells Jack later that she's keeping the baby, with or without his help, but she's willing to take him back if he wants to try. Jack's a standup guy, so he makes it clear that he'll be there for her and the baby, but there's not really anything for him to "try" with her, because he's not in love with her. The baby, obviously, makes things complicated with Jack and Mel, but just when he's ready to tell her, Hope (Dammit, Hope!) assumes Mel has already heard, drops the news, and it leads to Mel thinking Jack's been keeping this from her for ages.
While Jack and Mel manage to make up, and go on their first official date, Charmaine also tells Mel that she and Jack won't truly be able to parent together if she sticks around. Mel comes clean to Jack about her stillborn baby, and the fact that she probably can't have kids, saying that hanging around as Charmaine gives him what she can't might be too hard for her. Jack begs her to stay, admitting that he's falling in love with her. Mel asks for time to think, but begins to pack as soon as he leaves her.
Hope And Doc Mullins Are Repairing Their Marriage
Let's take a break from the Mel / Jack / Charmaine show for a bit and talk about Hope. It turns out that she and Doc have been married this whole time, but living apart for the past twenty years, after he cheated on her. He tried for years to apologize and make it right, but Hope refused to take him back, and also never went through with getting a divorce.
After she has a mild heart attack, though, she does file the papers. When she pisses Jack off by revealing Charmaine's pregnancy, Hope is forced to face her tendency to push people away so she won't get hurt, and tells Doc she just wanted to feel strong again after the heart attack, and didn't really want the divorce. They kiss, and seem to be on their way to repairing their broken marriage by the time the season comes to a close.
Preacher And Paige Have To Deal With Her Ex-Husband
Jack's Marine friend and bar chef Preacher has some problems of his own. He's mighty fond of Paige, a local woman with a young son who runs a food truck and sells pies to Jack's bar. Preacher is starting to tell that something's up with her, though. She has to reveal that she can't take payment via check, because she doesn't have a bank account, and then Preacher finds an ID of hers, that shows her with a very different name.
When Preacher finally confronts her, she trusts him enough to tell him about her abusive ex-husband, whom she finally ran from when he began to abuse their son, Christopher. Now, she and her son are in hiding from him, who's a cop with connections. When a man comes into the bar later, and asks about the pies being sold, Preacher becomes suspicious and takes a photo of his license plate as he drives off. The plate comes back with a name he doesn't recognize, but when he goes to check on Paige and Christopher later, they're gone and there are signs of a struggle.
Wooooo, boy! When we sit down to indulge in everything that Virgin River Season 2 has to offer, there's going to be a lot for the show to delve into, which is just the way we like it. Virgin River hits Netflix on Friday, November 27, but for more to watch, be sure to check out our guide to fall TV!
Your Daily Blend of Entertainment News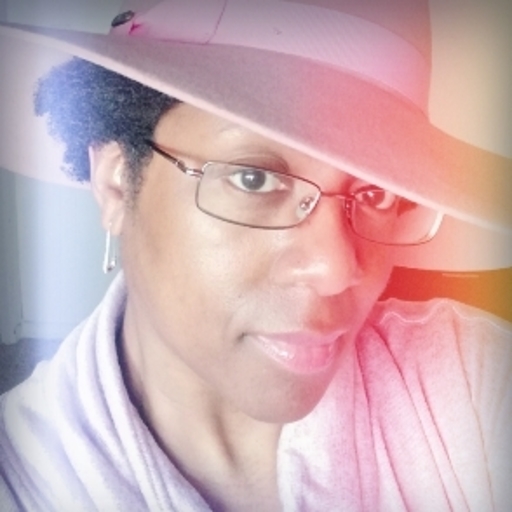 Yennefer's apprentice, Gilmore Girl; will Vulcan nerve pinch pretty much anyone if prompted with cheese...Yes, even Jamie Fraser.