Why WWE's Streaming Deal With Peacock Is A Good Thing For Wrestling Fans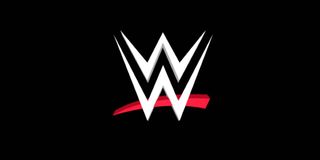 It might not seem like it but it has already been seven years since the launch of the WWE Network in February 2014, which gave millions of wrestling fans access to all sorts of WWE streaming content like live pay-per-view events like WrestleMania and the Royal Rumble as well as tens of thousands of hours of on-demand content from the premier wrestling company and the likes of WCW and ECW to boot. Now it looks like the WWE Network, or at least the version of the streaming service that has been a blessing and a curse for wrestling fans in the seven years since it's debut, will be no more now that the platform will be enveloped into NBCUniversal's Peacock streaming service.
But this isn't a bad thing. In fact, WWE coming to Peacock is actually tremendous news for wrestling fans (both current and lapsed) for a myriad of reasons. From more flexible pricing structures to the prospect of a user interface that doesn't leave you slamming your remote on the ground like you lost a match on WWF No Mercy, and so much more, this could be a new day for wrestling fans, even if Matthew McConaughey's wrestling talk is just a big rib.
Subscribers Will Get Access To Peacock Premium Plus For The Same Price They Currently Pay For The WWE Network
Remember all those "$9.99" commercials and songs leading up to the WWE Network's launch that seemed to run for months on end, even after everyone and their mother had already signed up for the service? For those who don't remember, or may have blocked them from your memory, those ads were everywhere, even when you were watching a major event on the network.
Well, hearing "$9.99" over and over for months on end will actually serve as a benefit for wrestling fans because that's how much it costs for a Peacock Premium Plus subscription. With services top-tier package, you will be able to access WWE content just like you did with the network but you'll also get access to everything Peacock has to offer, like every episode of The Office and then some. I mean where else can you go from watching Stone Cold Steve Austin shotgun beers before jumping into the best episodes of The Office? And there are cheaper options for Peacock, which we'll get to in a minute.
One aspect of this transition that has yet to be announced by NBCUniversal, however, is how the accounts of current WWE Network subscribers will transfer over to Peacock, but all of that is to be worked out before the launch of the WWE streaming section on the platform prior to its March 2021 launch.
The Less Expensive, Ad-Supported WWE Network Subscription Is Good News For Fans On A Budget
When the WWE Network crosses over to Peacock, subscribers will finally be able to have more than one option when it comes to paying for the service, which is a welcome change for those WWE fans on a budget. It doesn't look like we'll be able to watch WWE streaming content on the free version of Peacock (everybody's got a price), but the the ad-supported version of the streamer, which only costs $4.99/month is a great addition if you don't mind sitting through a few commercials here and there. And it's not like you're getting an abridged version of WWE's big events and robust back-catalog because everything is there.
WWE Has Long Produced Great Documentaries And It Looks Like We're Getting More
There are few things that wrestling fans, especially those diehard WWE super-fans, can agree on, but if there is something that just about everyone with a WWE Network subscription (or DVD collection) likes it's the company's library of documentaries. From retrospectives of superstars' careers like 2020's Undertaker: The Last Ride to the long-running WWE 24 series, WWE's production quality in the sports documentary world tends to go unmatched.
Part of the deal with WWE streaming content moving over to Peacock is continuation of the companies history of producing top-notch documentaries, including the addition of a new signature documentary each year. There's no word on what each of these features will showcase, but going off WWE's track record, combined with the resources available at NBCUniversal, there's a lot of potential here.
This Could Mean The WWE Network's User Interface Gets A Much-Needed Facelift
It has yet to be revealed just how the WWE Network will look and work when it rolls out on Peacock, but anything will be an improvement over the dated and oftentimes hard to navigate interface of the current setup. Some of my biggest gripes with the WWE Network over the years has been the flawed search function that returns results for everything except what you wanted to watch, the confusing organization or lack thereof in the various sections that populate the network's app, and the inability to go to a certain point of a livestream without the whole system crashing.
These issues have plagued the WWE Network since its February 2014 debut, and while some have been fixed over the years and new quality of live measures have been put in place, the user interface largely remains a nuisance at the worst possible time.
It Will Be Easier Than Ever To Watch Big Shows Like WrestleMania
Starting with WWE Fastlane in March 2021, all pay-per-view events will stream live on Peacock, meaning that it will be easier and cheaper to watch "The Showcase of the Immortals" than ever before. Someone with a Peacock Premium account will only have to pay $4.99 to watch an event that used to cost wrestling fans more than 10-times that price in the past. And with events like Money in the Bank, SummerSlam, Survivor Series, and Royal Rumble (starting in 2022) all being featured prominently on Peacock, locating these events will be as easy as finding the WWE widget on the streamer. Long gone are the days of calling your cable provider and forking over $50+ for a mid-tier event like some of us did back in the day.
WWE Content Will Be Available For New Fans To Discover
The ways in which people have become wrestling fans are always changing, and WWE's move to host its streaming library and live events on Peacock could be that next step to growing the audience. Much like WWE's (then-WWF) ties to cartoons in the 1980s and video games (not to mention general pop culture) in the 1990s, the move to Peacock with its 26 million subscribers, could bring another boom to the wrestling world.
With the ease and price of watching live events through the partnership, there's not much new fans or lapsed fans stand to lose if they want to watch some "Wrasslin" which is also something that would benefit longtime fans of the product simply because there's the potential for further investments if more people are tuning in each month or streaming throughout the week. And plus, you can never have too many wrestling fans (unless you're in a small VFW hall with bad AC in the middle of the summer).
There are still a lot of unknowns regarding the deal that will bring WWE streaming content to Peacock, but there are are plenty of reasons to be excited about the future. And who knows, maybe we'll get to experience another blitz of in-show ads for Peacock's pricing structure or at least a tie-in with The Office. I mean WWE is a place where strangers things have happened.
Philip grew up in Louisiana (not New Orleans) before moving to St. Louis after graduating from Louisiana State University-Shreveport. When he's not writing about movies or television, Philip can be found being chased by his three kids, telling his dogs to stop yelling at the mailman, or yelling about professional wrestling to his wife. If the stars properly align, he will talk about For Love Of The Game being the best baseball movie of all time.
Your Daily Blend of Entertainment News
Thank you for signing up to CinemaBlend. You will receive a verification email shortly.
There was a problem. Please refresh the page and try again.