9 Mighty Ducks Characters That Need To Appear In Disney+'s Game Changers TV Show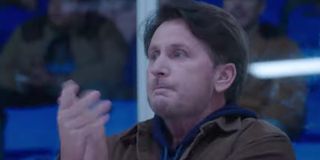 Flying V! Flying V! If you're of a certain age (let's say, late 20s to early 40s) then you likely grew up watching The Mighty Ducks, which was a trilogy of films that was so popular that it eventually got its own cartoon series as well as an NHL team that actually won the Stanley Cup. This story of ragtag kids led by Coach Bombay (played by Emilio Estevez) captured the imaginations of so many kids since it was a sports series that was legitimately made for kids. And with The Mighty Ducks returning for a brand-new show on Disney+ called The Mighty Ducks: Game Changers, well, you just know that it's brought out the inner kid in all of us here at CB.
The new show, which will debut on March 26th, will bring back Coach Bombay as he leads a new team. You see, The Mighty Ducks, which was once known as the "District 5 Ducks" and consisted of losers, is now a dominant team that is very selective with who they pick. When our new hero, a boy named Evan (played by Brady Noon) doesn't make the Ducks, his mother, Alex (played by Gilmore Girls' Lauren Graham) convinces him to start his own team. Cue Coach Bombay! The show will be written by Steven Brill, who wrote the entire trilogy, so we're excited. So excited, in fact, that we already have a list of former players who we HOPE make a cameo on the new show! "Quack…quack…quack…Quack!"
Russell "Russ" Tyler (Kenan Thompson)
"It's knucklepuck time!" Debuting in D2: The Mighty Ducks and also starring in D3, Russell "Russ" Tyler (played by Kenan Thompson) taught the Mighty Ducks to play "for real" so that they could compete against Iceland when the Ducks became Team USA. As mentioned, Tyler's signature move is the knucklepuck shot, which makes the puck flip erratically. He also plays a pretty good decoy as he pretended to be Goldberg only to deceive the other team and give them a knucklepuck special. Now that's gangster.
Kenan Thompson is probably the most famous cast member from The Mighty Ducks series. Once a star with Kel Mitchell on All That as well as their own hit show, Kenan & Kel, you'll probably most recognize him as a regular on SNL. I hope he's in the new series, because come on now, the knucklepuck is almost impossible to defend against and it needs to return! Who better to teach it than Russ Tyler himself?
Connie Moreau (Marguerite Moreau)
Appearing in all three Mighty Ducks movies, Connie "the Velvet Hammer" Moreau (she got the nickname from Lester Averman), is no lady, she's a duck! Being one of the only girls on the team means she has to be tough, and tough she is. But she's graceful, too! Hence the nickname. She's often seen in a relationship with Guy Germaine (Played by Garette Ratliff Henson), so I'd like to see if that relationship went anywhere with this new series. I also want to see her teach the new recruits how to skate.
Marguerite Moreau has been in a number of TV shows and movies since debuting in The Mighty Ducks, most notably Queen of the Damned, Beverly Hills Chihuahua, and as Dr. Emma Marling on Grey's Anatomy.
Dean Portman (Aaron Lohr) and Fulton Reed (Elden Henson)
Yes, Fulton Reed (played by Elden Henson) was in the entire trilogy, but I really can't think of him as a solo act, since my mind immediately jumps to D2 where he was paired up with Dean Portman (played by Aaron Lohr) to form the infamous "Bash Brothers". Remember that movie, Goon (which I'm just finding out now has a sequel) with Seann William Scott playing a hockey enforcer? Well, Fulton Reed and Dean Portman make up TWO enforcers for the Ducks. That's a lot of enforcing! I want to see them both return so they can show the new class how to bust some skulls!
Aaron Lohr has had a few roles in movies like Rent and A Change of Heart, but he's done more TV like The Mentalist, Blue Bloods, and White Collar. Elden Henson has done a lot of movies, like The Hunger Games and Lords of Dogtown, but he's probably most recognizable as Foggy Nelson in Daredevil (who Samuel L. Jackson doesn't like).
Lester Averman (Matt Doherty)
Lester is the comic relief in an already comical Mighty Ducks series. He likes to play pranks and is always getting knocked down at first, but he gets a little better over time. He loves giving nicknames to his teammate and would likely rather be on the sidelines cracking jokes than actually on the ice. I want him back since he was in the entire trilogy, and because he's funny! Plain and simple.
Matt Doherty has mostly done television. He's been on Grey's Anatomy, CSI, and Franklin & Bash. So, bring him back to the Ducks!
Julie Gaffney (Colombe Jacobsen)
Appearing first in D2 as a fill-in goalie for Goldberg, and then as a starter in D3, "The Cat" (played by Colombe Jacobsen) doesn't take crap from anybody. She's one of the toughest players on the Ducks and will kick you right in the shin if you think a female can't be a goalie. In fact, she has some of the biggest, most crucial saves in the series! And I want to see her teaching the young bloods how to make some saves.
Colombe Jacobson has been in a few movies since D2 and D3, most notably Descent and The Living Wake.
Adam Banks (Vincent LaRusso)
Undoubtedly the best scorer on the Ducks (he can even score against "The Cat"!) Adam "Cake Eater" Banks is the perfect villain-turned-hero story, as he once played for the rival Hawks before coming over to the Ducks. He starred in all three Mighty Ducks movies and it would be cool to see him come back to show the newbies how to score.
Vincent LaRusso has mostly stayed out of the limelight since the Duck trilogy, doing some shorts here or there. His last role was in 2010, but he currently works in the hospitality sector.
Charlie Conway (Joshua Jackson)
Pacey, I mean, Charlie Conway, is pretty much the leader of the Ducks. Even though he's not the most skilled player, he's got the most heart and soul invested in the team. Charlie needs to come back simply because he and Coach Bombay are pretty much the faces of The Mighty Ducks.
Joshua Jackson is probably best known for his role on Dawson's Creek, but he's been in a slew of other TV shows, including Fringe (Yes!), The Affair, and Little Fires Everywhere. His next project will be as Dr. Christopher Duntsch on the new Peacock show, Dr. Death.
Greg Goldberg (Shaun Weiss)
And lastly, the head goalie (until Julie shows up), Greg Goldberg, needs to come back. He once had a fear of being the goalie, but then Coach Bombay tied him up to the net so that the team could relentlessly hit him with pucks, and that's what went for coaching back in the '90s.
Shaun Weiss fell on some really hard times for a while, but he's seemed to have made a turnaround, which is wonderful. We need the original Ducks goalie in the show because he's legacy. And legacy is what I hope this show is all about.
So, that's who I need to see in this new show. Whether we'll see any of them return is still up in the air, but when you're a duck, you're a duck forever, so hopefully, we'll get all of them to fly home. We shall see.
This poll is no longer available.
Your Daily Blend of Entertainment News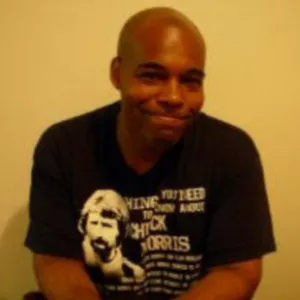 Rich is a Jersey boy, through and through. He graduated from Rutgers University (Go, R.U.!), and thinks the Garden State is the best state in the country. That said, he'll take Chicago Deep Dish pizza over a New York slice any day of the week. Don't hate. When he's not watching his two kids, he's usually working on a novel, watching vintage movies, or reading some obscure book.