WandaVision: What To Watch If You Like The Marvel Series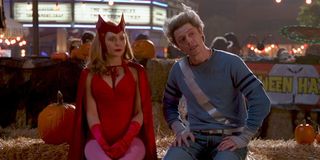 CinemaBlend participates in affiliate programs with various companies. We may earn a commission when you click on or make purchases via links.
Marvel, which has long since capitalized on movie theaters for a little bit over a decade now, is starting to really dip its toes into the television industry with all these new programs coming out. While there have been Marvel shows before, nothing has quite captured the minds of fans like WandaVision, the latest Disney+ show that explores the lives of Wanda Maximoff and Vision from the Marvel Cinematic Universe, seemingly living a normal sitcom life in different decades, but with dark mysteries behind the scenes.
The show has become a megahit for Marvel. But just because WandaVision is a great piece of television, that doesn't mean that there are plenty of other spots out there that are just as fun. With how much is referenced in the new Marvel show, several shows exist out there for the regular WandaVision fan to watch and have fun. So, if any of you are looking for a new (or old) show or movie to watch, check out these options.
Bewitched (IMDBTV)
This famous TV sitcom from the '60s heavily influenced the second episode of WandaVision. The entire show is about a witch who marries an ordinary mortal man and wants to live a normal life as a regular housewife, keeping her powers hidden from the world.
The show was very popular, running for eight seasons, and is considered one of the greats of the decade, so it's clear where WandaVision got so much of its spunk from. If you were a fan of the time period of the '60s, along with Wanda's powers in the Disney+ hit, Bewitched is certainly a show for you to watch.
Stream it on IMDB TV through Amazon here*. *
The Chilling Adventures of Sabrina (Netflix)
While I could put the original Sabrina the Teenage Witch on here, I feel like the more updated version in The Chilling Adventures of Sabrina fits the tone of WandaVision more. The story of this show is all about Sabrina Spellman, a young witch who must decide between a world with her mortal friends and immense power with her abilities, but of course, drama ensues.
For fans of WandaVision, the powers that Sabrina acquires have relative callbacks to the Disney+ show. Sabrina becomes a powerful witch and can eventually split up realities, create two versions of her, and even control the minds of others. It may be a little darker than WandaVision at times, but the premise is still there.
Stream it on Netflix here.
Black Mirror (Netflix)
I love Black Mirror for so many reasons. This anthology show that originally came from England tells different stories each time around, creating mind-boggling realities and twists. Many of these stories are considered "what-if" scenarios for what could happen with the world, set in alternative universes in the present day or future.
The episodes are usually dark and always have a meaning, but the drama and the mysteries that unfold are worth the watch. There have been many callbacks to this show sort of being the present-day version of The Twilight Zone, and there's a good reason why. It's been nominated for multiple Emmys (having won one recently for their special, Bandersnatch), and is one of the best shows out there. For fans of WandaVision's head-turning twists, this is for you.
Stream it on Netflix here.
Shutter Island (Netflix)
There's a reason why Shutter Island is a classic film, and Leonardo DiCaprio does a fantastic job with his co-star Mark Ruffalo (you know, the Hulk himself). The story follows U.S. Marshal Teddy Daniels investigating the escape of a murderess in an asylum with his partner, but the woman has seemed to vanish without a trace, with plenty of dark secrets hidden in the island as well.
While it's not Scorsese's best work, in my opinion, it's still a great time for fans of the neo-noir psychological film genre. It really messes with your head and makes you think, and that's why it would be perfect for WandaVision fans. The mystery behind the breakout, the hidden past of Shutter Island – it's a fun time from beginning to end. Really any movie with a good murder mystery would be perfect for fans of the Marvel show.
Stream it on Netflix here.
Vanilla Sky (IMDBTV)
I know that this is a bit of an "avant-garde" pick but hear me out. Vanilla Sky covers the story of David, someone who has his life drastically changed when he is in a car accident that severely disfigures his face. But soon, his life starts to take many different turns and changes, creating a whirlwind of strange happenings that he can't explain.
Let's just say that it sort of parodies Wanda's life. She is currently creating a different reality where she can live happily. And to an extent, Vanilla Sky offers that escape as well, to someone who wants to escape the stresses of his life. But I won't give away anymore. You're going to have to watch it if you want to find out.
Stream it on IMDBTV through Amazon here.
I Love Lucy (Hulu)
Think of the very first episode of WandaVision, and that is the entirety of I Love Lucy. The famous sitcom follows the life of Lucille and Ricky Ricardo, the normal suburban family that gets into plenty of hijinks along the way, with their relationship and marriage being the primary focus of the series.
I Love Lucy is known to be one of the best TV series of all time for its impact on the TV industry and was the most-watched show during its time, one that was only matched in Nielsen ratings with The Andy Griffith Show and Seinfeld. The comedy may be a bit dated since the show did come out in the 1950s, but there's no denying its significance in media as a whole.
Stream it on Hulu here.
Family Ties (CBS All Access)
While the eighties episode of WandaVision had plenty of references to other popular 80's sitcoms like Full House (which Elizabeth Olsen's sisters starred in) and Growing Pains, there were several hints tied to Family Ties as well. This is what's classified as a classic '80s sitcom, starring the Keaton family, focusing on the cultural divide between the children and the parents when it comes to politics, money, and everything else, but they're always there for each other no matter what because they are family.
Not only is this a great sitcom to binge-watch considering the episodes are not that long, you'll get plenty of that classic 1980s comedy that you saw previewed for a little bit in WandaVision.
Family Ties also stars plenty of big actors and actresses, with these roles being a big start in their career. Michael J. Fox has a main role as the eldest son, Alex, in the Keaton family, and Justine Bateman (the sister to Jason Bateman) stars as Mallory, his sister. Besides that, there are plenty of other big celebrities that make appearances and have roles in the show before they were big-timers, such as Courteney Cox (Friends), Tom Hanks (Toy Story, Forrest Gump), Geena Davis (Beetlejuice, Thelma and Louise) and more.
Stream it on CBS All Access here.
P.S. I Love You (HBO Max)
I suppose you're probably wondering how a romance movie can relate to WandaVision, but there's actually a strong connection to what the main character of this goes through. In P.S. I Love You, the main character, Holly, loses her husband to a brain tumor and doesn't know how she can go on without him, but he, even after his death, tries to be there for her.
Is the film sad and a bit cliché? Yes. But I can't help but feel that same attachment towards it like I do with Wanda going through what she is. She has just lost the love of her life so unexpectedly in the Marvel movies and doesn't know how to deal with it, so she decides to create her own world where she doesn't face her depression and instead wants to live in her own little bubble. Honestly, Wanda could learn a little from this movie, showing what can be done if one allows themselves to grieve.
Stream it on HBO Max here.
Under The Dome (Pluto TV)
Stephen King has always been a master of suspense, mystery, and horror, and that's why this show is perfect for viewers of WandaVision. Under The Dome tells the story of this small town, called Chester's Mill, which is suddenly cut off from the rest of the world when a large, transparent, and indestructible dome comes over their homes. Now, the residents must find a way to stay alive, and try to find a way to somehow find out what the dome is and see if there's a way to make it go away.
If you want mystery, this is most certainly the drama. There's so much hidden, with new secrets and turns at every corner for viewers to explore. For fans who enjoy the unraveling of what is happening with WandaVision and trying to piece together everything that is occurring, this show will most certainly keep you interested until the last episode. The show only went for three seasons, so it wouldn't be that hard to binge-watch.
Stream it on Pluto TV here.
Marvel Movies/TV Shows (Disney+)
I mean, I have to put these here. We're all fans of Marvel, obviously, but there are plenty of specific shows and movies that are in the Marvel universe that you can watch that will surely keep you just as entertained as WandaVision has.
The first one I'd suggest is Doctor Strange, as Elizabeth Olsen (who plays Wanda), is going to have a main role in the upcoming sequel, so if you're a fan of the character, I'd suggest catching up. In regards to Marvel TV shows, check out Agents of S.H.I.E.L.D, which follows the life of S.H.I.E.L.D agents and the cases they follow. If you're looking for a more woman-led Marvel show like WandaVision, look no further than Agent Carter, a show that follows the life of Peggy Carter, a secret agent in the 1940's.
Stream them on Disney + here.
Even though WandaVision is super enjoyable, the season will be coming to an end on March 5th, so we're going to need something else to watch in the meantime before The Falcon and the Winter Soldier premieres. What are you going to be streaming?
Your Daily Blend of Entertainment News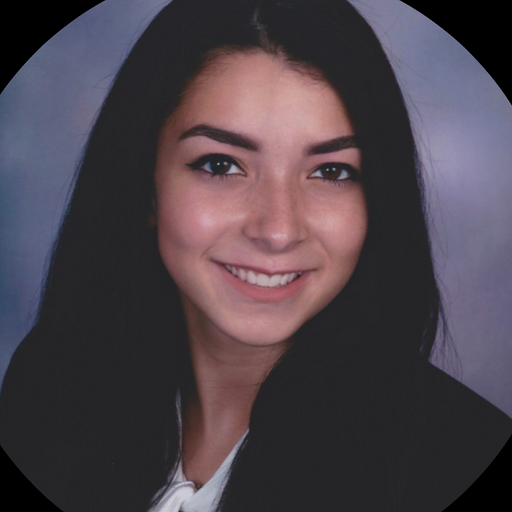 Big nerd and lover of Game of Thrones/A Song of Ice and Fire. Will forever hate season eight. Superhero and horror geek. And please don't debate me on The Last of Us 2, it was amazing!