The Masked Singer: 8 Quick Things We Know About Season 5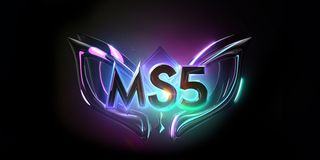 Few would've expected when it first aired that The Masked Singer would become a breakout hit for Fox, but on the eve of The Masked Singer Season 5, the series is as big as it's ever been. Hot on the heels of a surprising contestant winning for Season 4, the bar is as high as ever for the show to deliver another big season.
While we aren't entirely sure if The Masked Singer will continue to raise the bar with Season 5, we do know there are a few things that should spice things up for audiences who have been there from the very start. We also have some important information people are going to want to know heading into the premiere. Here are some quick things we know for sure, with accuracy as reliable as Ken Jeong's poor guessing.
The Masked Singer Season 5 Will Feature Unique Twists
The Masked Singer Season 5 will bring new things to the table, as confirmed by executive producer Craig Plestis in an interview with Entertainment Weekly. What audiences can expect from the show is playing close to the chest, but the term "new elements" was used. That could be anything from a panel save to a theme night, neither of which have really been a part of The Masked Singer. Hopefully, whatever is added is as entertaining as some other past additions.
Host Nick Cannon Will Be Temporarily Missing
In a rare moment for the singing series, The Masked Singer Season 5 will be without one of its major cast members at the beginning of the season. Host Nick Cannon will take a leave of absence at the start of the season, due to an unfortunate diagnosis of COVID-19 shortly before the show was set to enter production. He'll be replaced temporarily by actress Niecy Nash but is expected to make a return at some point in the season.
Niecy Nash Has Masked Singer Experience
Niecy Nash will be hosting The Masked Singer Season 5 at the start, but it's not like the whole song and dance is completely new to her. Nash was a guest panelist on the program in Season 4 and has served on the panel in two episodes of I Can See Your Voice. Nash is a seasoned actress who will undoubtedly put her own spin on the whole hosting gig and maybe get a little sillier than Nick Cannon, but that's ok. Season 5 is a time to mix things up, so why not?
Producers Hope To 'Raise The Bar' With Talent
One of the keys to the show is that, at least at the start, the identities of The Masked Singer Season 5 contestants will be a mystery. The internet has gotten really good at sniffing out who's who with quickness, though there have been some surprises in later seasons thanks to the show's notoriety. Bigger names have joined in on the fun, and there's an intention from producers to "raise the bar" yet again with even bigger names for Season 5. Sounds good, but who can be bigger than Lil Wayne?
All Panelists Are Expected To Return
While Nick Cannon will be sidelined with COVID-19 when The Masked Singer Season 5 premieres, audiences can expect to see Nicole Scherzinger, Ken Jeong, Jenny McCarthy, and Robin Thicke all back again. Their picks and guesses may not be as good as the internet when it comes to guessing contestants, but hey, they have been entertaining this whole time. Plus, I'm sure there will be guest panelists to shake things up as there have been in the past, though who will appear is anyone's guess.
The Golden Ear Will Return
After its debut in Season 4, The Masked Singer Season 5 will bring back The Golden Ear. For those unfamiliar, The Golden Ear is awarded to the panelist who correctly guesses a singer's identity the first time they hear them the most number of times each season. Last season's inaugural winner was Jenny McCarthy, who managed to peg down 3 correct guesses. That's pretty damn good, considering she doesn't have the internet to search like those watching at home, but can she be topped this season?
Expect The Costumes To Get Crazier
If there's one thing I've been consistently surprised by, it's how above and beyond The Masked Singer goes with costume design. Every season has brought something unique to the table, and I fully expect The Masked Singer Season 5 to give us something even greater this time around. I'm crossing my fingers for duo contestants who are conjoined in the same outfit, but that probably won't be something this show attempts to pull off until at least Season 10.
The Masked Singer Season 5 Will Premiere On March 10th
The Masked Singer Season 5 will premiere on Wednesday, March 10 on Fox, and is sure to be a blast. In a world where it seems like more people are wearing masks than they ever have before, this show continues to have a good time and further differentiates itself from the rest of primetime programming. It's certainly a show that can serve as the ultimate distraction from what's happening in reality, as well as one that can be picked up immediately without watching prior seasons.
Will The Masked Singer Season 5 be the best yet, or will the series start to lose its appeal with long-time audiences? There's no denying the program has struggled to keep the identities of its contestants a true mystery to some, as every season finale to date has ended with a bulk of the fandom in the know about who the remaining three contestants are. It will be interesting to see if the show offers up a real challenge to viewers this season, or if it even can at this stage.
Ready for another season of The Masked Singer? Let us know your level of excitement for the new season down in the comments, as well as which panelist you believe has the best shot of walking away with The Golden Ear trophy this season.
Mick likes good television, but also reality television. He grew up on Star Wars, DC, Marvel, and pro wrestling and loves to discuss and dissect most of it. He's been writing online for over a decade and never dreamed he'd be in the position he is today.
Your Daily Blend of Entertainment News
Thank you for signing up to CinemaBlend. You will receive a verification email shortly.
There was a problem. Please refresh the page and try again.