Parasite TV Show: What's Going On With The Bong Joon-ho Series At HBO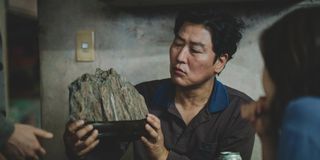 In early 2020, Parasite and its director, Bong Joon-ho, was all anyone could talk about. The 2019 psychological thriller and its director had won nearly 200 individual awards and became the first foreign-language film to take home the Oscar for Best Picture at the 92nd Academy Awards, cementing its legacy as an instant classic. The crowning achievement even led to talk of the movie becoming its very own TV series over at HBO.
Leading up to and following the Oscars in February 2020 there was a lot of buzz surrounding the project, which was to be executive produced by Bong Joon-ho and Adam McKay. There was talk of the show's length, how it would differ from the original Parasite, and even some of the actors who were being eyed for lead roles. But a year has passed since we last heard anything of consequence about the project and some of us are wondering what's going on with the Parasite TV series at HBO.
The Parasite Original Series Was First Announced In January 2020
Between Parasite's Best Foreign Language Film win at the 77th Golden Globes and the film's domination at the Oscars a month later, the Korean thriller started to get even more attention. So much so that in January 2020, it was reported that Bong Joon-ho and Adam McKay were negotiating with HBO to create a limited series based on the movie.
According to Deadline, channels and streamers like HBO and Netflix found themselves in a race to secure the rights to the Parasite TV show but Bong Joon-ho and Adam McKay ultimately decided on HBO. This makes sense considering the premium outlet's history of critically-acclaimed limited dramas like Band of Brothers, Big Little Lies, and Sharp Objects. It also doesn't hurt that McKay, who has produced HBO hit series Eastbound and Down and Succession, has a first-look deal with HBO.
Bong Joon-ho Has Said The Series Will Explore Unused Ideas From Parasite
Around the time the Parasite series was announced, Bong Joon-ho sat down with Variety to explain his process and what he hoped to achieve with the limited series. Seeing the format as more of an extended film, as opposed to a traditional television series, Bong said his goal was to create a high quality expanded version of his 2019 thriller, adding:
When discussing the project with The Wrap in January 2020, Bong Joon-ho explained that the format would afford him the opportunity to create a six-hour-long film opposed to cramming and leaving stuff out of a traditional two-hour narrative.
Mark Ruffalo Was Reportedly Being Eyed For A Role In February 2020
Following the Oscars, the HBO adaptation continued to build momentum, reaching a boiling point in February 2020 when news began to circulate that Mark Ruffalo was reportedly being considered for one of the roles, presumably one of the leads. In February 2020, Collider reported that it had heard from multiple sources that Ruffalo was in early talks to take on an undisclosed role in the early stages of the show's development but that nothing could be confirmed at that time.
Collider even went as far as to reach HBO for comment on the matter to which the premium channel responded by saying the show was in the early stages of development and any speculation on casting was "wildly premature." The Mark Ruffalo casting would make sense considering the actor played the two twin leads in the network's 2020 limited series I Know This Much Is True, not to mention his track record in dramatic roles outside of the Marvel Cinematic Universe.
Tilda Swinton Was Also Reportedly Attached To The Project In February 2020
Around that same time, Tilda Swinton, who not only appeared in the MCU as The Ancient One in Doctor Strange and then again in Avengers: Endgame (in which she appeared alongside Mark Ruffalo) but also previously gave scene-stealing performances in two of Bong Joon-ho's previous efforts: Snowpiercer and Okja, was also being eyed for a role in the Parasite TV series.
According to The Illuminerdi, there were reports linking the Academy Award-winning actress to the series being spearheaded by the South Korean filmmaker. Other outlets, including NME picked up the story in the days following, but like in the case of Mark Ruffalo, there has been no confirmation on the casting of Tilda Swinton.
Following Parasite's Oscar Win, Bong Joon-ho Stepped Out Of The Spotlight To Focus On Two Film Scripts
Since February 2020, there hasn't been much of a whisper about the Parasite HBO series and that could be because Bong Joon-ho, having become exhausted from the campaign following the release of the film version and the awards circuit, decided to take some time out of the spotlight. Bong touched on this in a February 2021 conversation with Star Wars: The Last Jedi director Rian Johnson on The Director's Cut podcast, stating:
Bong Joon-ho went on to explain that it was mentally comforting to realize that he could step away from the hustle and bustle of the world and focus on completing the two scripts, one of which he had been working on for the past three years.
Bong Joon-ho Has Since Completed One Of The Two Movie Scripts
At the start of their conversation, Bong Joon-ho revealed to Rian Johnson that he had finished one of the two different screenplays (one in English, the other in Korean) but writing two scripts simultaneously was no easy task, stating:
Bong Joon-ho did not reveal too much more about the project during his interview with Rian Johnson but the acclaimed director previously stated in a 2019 conversation with Variety that both projects were similar in size to Parasite and Mother, so don't expect large-scale action sequences like in Snowpiercer or globe-trotting adventures like in Okja. During that conversation, Bong explained that the Korean film was set in Seoul and had "unique elements" of horror and action while the English film was based on a "true event" set in the U.K. and the U.S.
It remains to be seen just how far along Bong Joon-ho is with the Parasite TV series on HBO or when we'll hear more details about its story, cast, and release date (hopefully it's not 2027 like Bong joked in a conversation with The Wrap), or even how these two mysterious film projects will affect it. And even though it has already been a year since we last heard anything about the limited series, it's not like Bong is just sitting around shining his multiple Oscars, but instead doing what he does best: crafting unique, terrifying, and at times oddly humorous stories.
Your Daily Blend of Entertainment News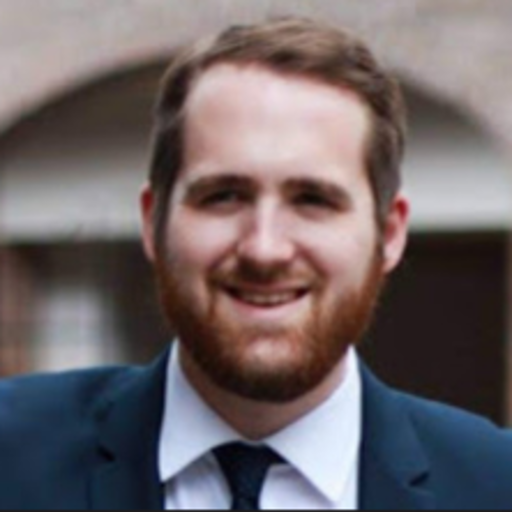 Philip grew up in Louisiana (not New Orleans) before moving to St. Louis after graduating from Louisiana State University-Shreveport. When he's not writing about movies or television, Philip can be found being chased by his three kids, telling his dogs to stop barking at the mailman, or yelling about professional wrestling to his wife. If the stars properly align, he will talk about For Love Of The Game being the best baseball movie of all time.