Kimye's Final Moments: What Reportedly Happened When Kim Kardashian And Kanye West Decided To Divorce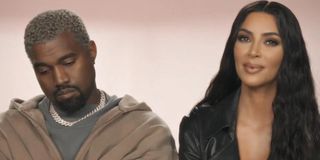 After weeks of expecting the news could drop at any moment, Kim Kardashian and Kanye West are officially marriage dropouts. Kim Kardashian was the one to formally file the paperwork just a few days ago and the divorce proceedings are underway just a few short weeks before Keeping up with the Kardashians airs its final season. But if you were expecting the former couple's nuptials to end with a bang or blowout, the reality of the situation seems to be a whole lot different.
Anyone paying attention to the public couple may already be familiar with the pain points in the relationship prior to the separation. Kanye West never cared for appearing on Keeping up with the Kardashians and was allegedly unhappy with the show focusing on their marital issues. Kardashian, for her part, was reportedly worried about Kanye West's health in recent months as he dealt with his bipolar disorder issues that came out in 2020 in a variety of public ways, including a bid to run for president in months past and more.
They tried counseling. It didn't work. So for the last few weeks, Kim Kardashian had been vacationing and spending time with her family while Kanye West was holed up in Wyoming. He even moved his giant sneaker collection with him in another move to separate from his partner. Like the sneaker thing, which happened while Kardashian was away from home in Turks and Caicos, apparently the shift to divorce has been more of a slow burn than a fiery, cataclysmic separation.
According to an insider who spoke with E!, the split was more related to separate "lifestyles" and priorities and was seemingly a long time coming. It also mentions the two aren't speaking at this point -- though they are committed to co-parenting-- and "there's nothing more to say" when it comes to Kim Kardashian and Kanye West's relationship, which squares with some of the reports that have been coming out in recent days.
There may be some Kimye-related drama playing out on the final season of Keeping up with the Kardashians if the reports related to the final episodes hold true. In the past, the series has not shied away from major familial drama, including the cheating issues with Tristan Thompson and Khloe Kardashian. However, it was also rumored that Kim Kardashian wouldn't even file for divorce until the episodes hit, and that obviously didn't come to pass, as the reality star filed just before the weekend. (Keeping Up returns on March 18.)
Still, there has been some truth to the rumor mill, which reported Kim Kardashian would ultimately be the one to file for divorce and that Kanye West had left the ball in her court. Right now, the two are working out the details of their major split. It all actually sounds copacetic in many ways. Neither reportedly plans to contest the prenuptial agreement that is already in place and they plan to share joint custody of their four kids. The only major details to be worked out are related to the settlement of their properties.
Still, there was already a lot of curiosity surrounding the ending of Keeping up with the Kardashians. As the era of Kimye comes to an end, even more eyeballs should be trained on the reality show's ending as well. As for both major stars, we'll have to wait and see what all comes next.
Your Daily Blend of Entertainment News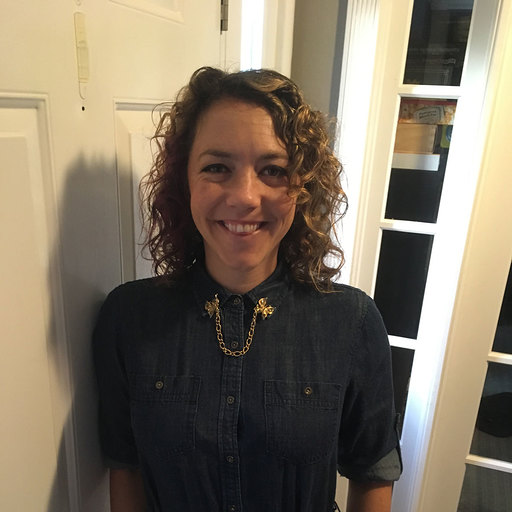 Reality TV fan with a pinch of Disney fairy dust thrown in. Theme park junkie. If you've created a rom-com I've probably watched it.