Addison Rae And Jimmy Fallon Finally Respond To TikTok Dance Controversy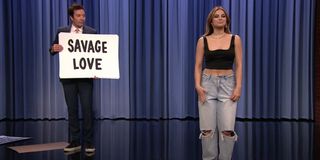 TikTok star Addison Rae and Jimmy Fallon found themselves at the center of controversy following the internet personality's recent appearance on The Tonight Show. During her segment, Rae performed a number of famous TikTok dances, including one set to Cardi B's "Up." This sparked backlash, and commenters took to social media to compare Rae's performance of the dance to that of the original version, which was crafted by teenagers Mya Johnson and Chris Cotter. Many were upset that the two Black content creators were not credited for their work during the broadcast and, now, Fallon and Rae have responded to the criticism:
Addison Rae was recently asked for her feelings on how the TikTok controversy was handled. When responding to TMZ, Rae pointed out that Mya Johnson, Chris Cotter and other creators were credited in The Tonight Show's original YouTube video and argued that crediting them on air would have been "hard":
Though Addison Rae went on to say that she and Jimmy Fallon are still discussing the situation behind the scenes, she also said that she enjoyed appearing on The Tonight Show. She also continued to express her hopes that she could collaborate with her fellow TikTokers at some point in the future:
On The Tonight Show, Jimmy Fallon acknowledged the controversy and welcomed Mya Johnson, Chris Cotter and the other TikTokers whose work was featured on the show. Fallon began the segment with a few words:
Mya Johnson and Chris Cotter were joined by other internet stars like Dorien Scott, Keara Wilson and Fur-Quan Powell, and each spoke about their work and performed their famous dances. You can check out the segment down below:
Ahead of their own appearance on The Tonight Show, Mya Johnson and Chris Cotter responded to the original segment. Johnson admitted that while she found it exciting that their dance moves were being performed on national television, she would have loved it if she and Carter, and their fellow TikTokers, would have been able to perform them in the first place. Cotter also expressed his disagreement with the massive backlash Addison Rae received, saying that he didn't want to see Addison Rae brought down at the expense of him and Carter being lifted up.
It's unfortunate that Mya Johnson, Chris Cotter and their fellow content creators were not credited for their dances on air, especially given how far-reaching the videos are proving to be. But at the very least, the situation as a whole has made many aware of the hard work they've been putting in to produce fun content.
Your Daily Blend of Entertainment News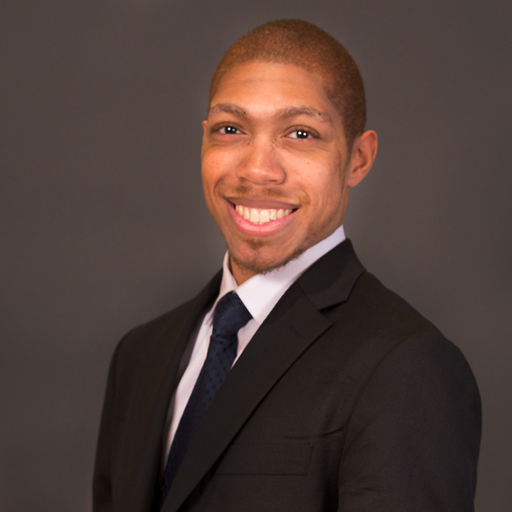 Covering superheroes, sci-fi, comedy, and almost anything else in film and TV. I eat more pizza than the Teenage Mutant Ninja Turtles.