Who Killed Sara Season 2: Premiere Date, Cast And 4 Quick Things We Know About The Netflix Series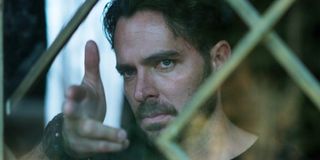 Spoiler Warning: The following article contains spoilers for Who Killed Sara Season 1. If you have yet to watch the Netflix murder mystery series, proceed at your own risk!
Of all the the Netflix TV shows to see a release in the first three months of 2021, the Mexican murder-revenge thriller Who Killed Sara (Quién mató a Sara?) has surprised just about everyone and become the most talked about series on the streaming service. And even though the first season premiered in March 2021, fans of the engaging story about a man hellbent on revenge for his sister's murder after spending 18 years in prison don't have to wait much longer as Who Killed Sara Season 2 is right around the corner.
Below is a breakdown of a few quick things we know about the Netflix series before its return, including the Who Killed Sara Season 2 release date, the cast (both returning and new characters), and everything else you need to know about the riveting murder mystery series.
Who Killed Sara Season 2 Premieres May 19, 2021
Those who thought it would be 2022 at the earliest before we got to pick up where we left off with Álex Guzmán (Narcos' Manolo Cardona) and his endless crusade to uncover the truth of who was behind the death of his sister, Sara (Ximena Lamadrid) have probably never felt so good to be wrong because Who Killed Sara Season 2 premieres May 19, 2021. A little less than two months following the Netflix series' March 24 debut, there isn't much time at all before the second chapter in thriller drags us all back in again.
The Who Killed Sara Season 2 Cast Includes New Additions Matías Novoa, Daniel Giménez Cacho And Antonio De La Vega
There is a lot of unfinished business for Álex Guzmán and the Lazcano family heading into Who Killed Sara Season 2, but the series will see an even more expansive cast with the additions of Matías Novoa, Daniel Giménez Cacho, and Antonio de la Vega. The identities of the trio of actors' characters have yet to be revealed, but expect to hear more about this as we get closer to the debut of Who Killed Sara on May 19, 2021.
In the Variety article that revealed the new additions to the Who Killed Sara cast, it was also announced that the following actors and actresses would show up at some point in the show's upcoming second chapter: Ginés García Millán, Claudia Ramírez, Eugenio Siller and Alejandro Nones, with performances by Leo Deluglio, Andrés Baida, Ana Sofía Domínguez, Polo Morín, Luis Roberto Guzmán, Fátima Molina, Ela Velden, de la Vega and Litzy Domínguez among others.
Writer José Ignacio Valenzuela And A Trio Of Directors Returned For Who Killed Sara Season 2
When Deadline announced that Netflix had picked up Who Killed Sara Season 2 and revealed the quickly approaching release date, it was reported that series creator and writer José Ignacio Valenzuela had penned the script for the show's second chapter. The series' trio of directors: David "Leche" Ruiz, Carlos Bolado, and Poncho Pineda also returned to continue the drama involving Álex Guzmán as he tries to get to the bottom of his sister's murder nearly 20 years earlier.
It wasn't revealed, however, how many episodes will make up Who Killed Sara Season 2. The show's freshman season consisted of 10 episodes ranging 36 to 45 minutes, so expect more of the same when it returns later this spring.
What Happened At The End Of Who Killed Sara Season 1
If you came here hoping to learn the identity of Sara Guzmán's killer in Who Killed Sara then you are in for some bad news. While it looked like Álex would figure out who was responsible for cutting the line on his sister's parasol 18 years earlier and made him take the fall for their crime, the Season 1 finale of the exciting crime drama opened up more possibilities while closing only a few doors in the process. And while a few names were crossed off Álex's list in the final episode (which was largely a series of flashbacks), one discovery by the still-grieving brother and former convict made things all the more complicated heading into Season 2.
Álex had been using his deceased sister's diary as a guiding light and motivation throughout his one-man crusade, but not until the Who Killed Sara Season 1 finale did he discover a second, hidden diary in his childhood home. In addition to learning more about Sara's mental state, Álex also finds a map that leads him to a shallow grave containing a skeleton with a bullet lodged in its skull. And while we don't find out the identity of the skeleton, we are treated to a flashback of César Lazcano (Ginés García Millán) pulling the trigger.
Netflix Has Teased More Will Be Revealed About Sara's Past In Who Killed Sara Season 2
The earth-shattering the revelation of a second diary will surely make things more difficult for Álex Guzmán as tries to uncover the truth behind the death of his sister in Who Killed Sara Season 2, especially after the teaser the Netflix España Twitter account posted on March 29 that included a brief teaser with a caption reading (translated from Spanish):
Will Sara's past help her brother figure out what led to her death or will Álex discover something more damning throughout Who Killed Sara Season 2, like if his sister is actually still alive?
Who Killed Sara Season 2 Has Already Been Filmed
Judging by the aforementioned tweet from Netflix España and teaser posted on the Netflix Latinoamérica YouTube page, Who Killed Sara Season 2 has already been filmed, though it remains unclear how much post-production work will be required before show's May 19 return. Similar to the caption provided above, the YouTube video teases that Álex Guzmán will discover that his sister was not who he thought, once again making it seem like there's much more to be revealed here.
We well have to wait and see what all this means until Who Killed Sara Season 2 premieres May 19 on Netflix. If you are wanting to find the best shows to binge watch on Netflix or maybe even what's coming to the Spring 2021 TV schedule, don't worry because CinemaBlend has you covered.
Your Daily Blend of Entertainment News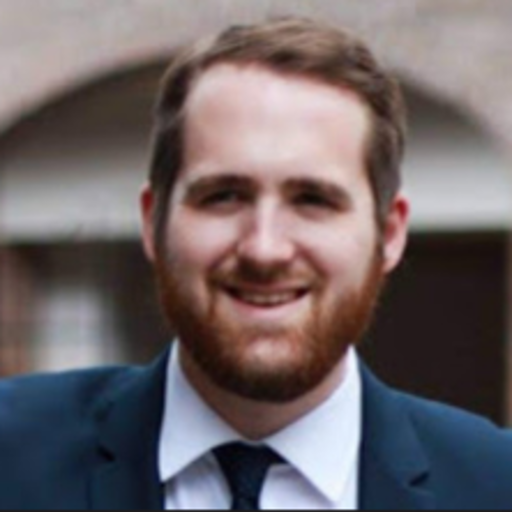 Philip grew up in Louisiana (not New Orleans) before moving to St. Louis after graduating from Louisiana State University-Shreveport. When he's not writing about movies or television, Philip can be found being chased by his three kids, telling his dogs to stop barking at the mailman, or yelling about professional wrestling to his wife. If the stars properly align, he will talk about For Love Of The Game being the best baseball movie of all time.