Colorado Restaurant Popularized By South Park Is Having Major Financial Problems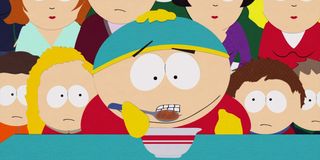 While it's no longer news that the pandemic has been hard on just about every business, it's still always difficult hearing that someone's livelihood may be at stake due to no fault of their own, as COVID has really been a huge extenuating circumstance. Now, it looks like Casa Bonita, a Colorado restaurant that was popularized by Comedy Central's South Park, is now among the long list of businesses that are facing hardships in the time of COVID, as it is having some major financial problems.
Casa Bonita, according to The Hollywood Reporter, filed for chapter 11 bankruptcy earlier this month. While it is not exactly clear what the root cause of the restaurant's issues are, it is safe to say that the pandemic is, at least partially, to blame. The trade mentions that Casa Bonita has been closed for at least part of the pandemic.
Chapter 11 bankruptcy may not be the end for the restaurant made famous by South Park, though. Part of the process Casa Bonita will go through with this kind of bankruptcy is trying to pay off debt over time while still being able to remain in business. Chapter 11 bankruptcy can also supply some relief to businesses, and Casa Bonita is seeking to benefit from this benefit.
Casa Bonita has been featured in South Park many times and was even the focus of one episode. Since its inclusion in the popular, comedic animated series, it has certainly seen some fans show up at its doorstep. Unfortunately, even with the celebrity status it holds in some circles, the restaurant has still seen its struggles.
South Park creators, and the masterminds behind each episode, Trey Parker and Matt Stone are very fond of the restaurant and would frequent it during their time in Colorado, which is where the creative duo met. In the past, the two have even thought about buying Casa Bonita when it went up for sale. Their connection to the restaurant is even stronger now, as it is a part of their South Park universe and important to the show's fandom.
In fact, die-hard fans have really put their money where their mouth is in support of Casa Bonita. A GoFundMe page for the restaurant has been created by residents of Denver and has raised over $18,000 already. The page states that Casa Bonita is a huge cultural and historical icon and important to the state of Colorado.
One thing that the pandemic hasn't harmed is people's resolve to help keep the things that are important to them, and that is really showcased by the support Casa Bonita is getting during its time of financial troubles. South Park is still going strong, and we really hope we'll be able to say the same about Casa Bonita moving forward. But if the fans have anything to say about it, the restaurant has a firm chance of surviving this hardship.
Your Daily Blend of Entertainment News
Constantly thinking about books, coffee, and the existential dread I feel from Bo Burnham's Inside. While writing I'm also raising a chaotic toddler, who may or may not have picked up personality traits from watching one too many episodes of Trailer Park Boys.
Your Daily Blend of Entertainment News
Thank you for signing up to CinemaBlend. You will receive a verification email shortly.
There was a problem. Please refresh the page and try again.