Rutherford Falls Cast: Where You've Seen The Peacock TV Show Actors Before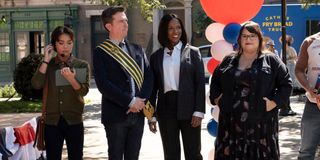 When Peacock first arrived on the streaming scene in 2020, there were plenty of reasons to be excited about NBCUniversal's venture to capture the cord-cutting audience, with the roster of new original shows being one of the biggest. Included in the litter of the comedies, dramas, and sci-fi adventures was Rutherford Falls, which looks to be another hilarious yet socially-conscious show from Parks and Recreations and The Good Place's Mike Schur, who created the show alongside Ed Helms and Sierra Teller Ornelas. And with a stable of actors, including Helms, who was responsible for some of The Office's best episodes, the Rutherford Falls cast looks just as promising.
But after starting Rutherford Falls on Peacock (April 22), you may be wondering where you've seen the outstanding and well-rounded cast before. Well, to prevent you from losing yourself to a seemingly list of names and faces in an online rabbit hole, we've put together this quick and easy list of the Rutherford Falls cast with key background info on all the major players.
Ed Helms - Nathan Rutherford
Front and center on the Rutherford Falls cast is Nathan Rutherford, a descendant of the titular town's founder who starts a misguided campaign to save the statue of his ancestor from destruction. It's hard to think of a better person to take on a character that is delusional as he is eager than Ed Helms, which makes him perfect for the Peacock original. Fans of Mike Schur and his previous work are all too aware of Helms and his track record, which includes his portrayal of Andy Bernard on The Office for all but one season of its monumental run as well as parts of seven years on The Daily Show.
Outside of the television world, you probably remember Ed Helms for his take on the character Stuart Price in The Hangover and its two sequels. Helms followed up the success from the 2009 summer surprise megahit with comedies like Cedar Rapids, We're the Millers, Vacation, and Captain Underpants: The First Epic Movie, in which he served as the voice of the tighty-whitey-wearing superhero and his alter-ego.
Jana Schmieding - Reagan Wells
Jana Schmieding portrays Reagan Wells, Nathan's best friend and a member of the Minishonka Nation, on Rutherford Falls. The character, who spends her time helping fix Nathan Rutherford's messes and champion the history of her people, is close to home for Schmieding, who was raised in a Lakota family before setting off to start her career in comedy, acting, and podcasting. Prior to joining the Rutherford Falls cast, Schmieding became part of the show's diverse writers room not long after one of the show's creator's — Sierra Teller Ornelas — appeared as a guest on her podcast, via Voyage LA.
Prior to her turn on Rutherford Falls, Jana Schmieding appeared in a 2016 episode of Broad City and the 2017 miniseries Blast in addition to a number of short films.
Michael Greyeyes - Terry Tarbell
In Rutherford Falls, Michael Greyeyes portrays Terry Thomas, the CEO of the Minishonka's casino who takes Reagan Wells under his wing and helps guide her as they try to increase the presence of their tribe. Much like his on-screen character, Greyeyes is an actor with an extensive track record of success both in front of and behind the camera. A member of the Plains Cree in Saskatchewan, Greyeyes has appeared in feature-length films like Terrence Malick's The New World and the 2019 Disney+ original Togo.
Most will probably remember Michael Greyeyes from his various television projects over the years which range from small appearances on Are You Afraid of the Dark?, Walker Texas Ranger, and Numbers over the years. More recently, Greyeyes has shown up on Fear the Walking Dead, American Gods, True Detective, and I Know This Much Is True. He will soon appear opposite Zac Efron in the upcoming adaptation of Stephen King's Firestarter.
Jesse Leigh - Bobbie Yang
Jesse Leigh portrays Bobbie Yang, a high school student who serves as Nathan Rutherford's snarky yet dedicated personal assistant on Rutherford Falls. Prior to landing one of the main roles on the new Peacock original series, Leigh made a name for himself on YouTube Red's high school comedy Foursome which led to a major role on the Paramount Network adaptation of the 1986 black comedy Heathers.
Over the years, Jesse Leigh has appeared in a smaller capacity on shows like Superstore and Henry Danger as well as a number of short films.
Dustin Milligan - Josh Cogan
Dustin Milligan joins the Rutherford Falls cast as Josh Cogan, an out-of-towner reporter and podcaster who travels to the quaint New York town to cover the drama surrounding the removal of the town's famous statue. Milligan has had a successful career in film, television, and web videos since appearing on the short-lived 2004 ABC drama The Days alongside Wandavision's Evan Peters. In the years following his first role, the Canadian actor has built up an impressive television resumé with his most notable TV role being that of Ted Mullens on Schitt's Creek throughout the show's entire six-season run.
Over on the film side of things, Dustin Milligan has appeared in horror films like Final Destination 3, comedies like Extract, and horror-comedies like James Gunn's Slither. He also showed up in the 2018 psychological thriller A Simple Favor.
Dana L. Wilson - Deidre Chisenhall
Dana L. Wilson appears on Rutherford Falls in a portrayal of Mayor Deidre Chisenhall, whose attempt to remove the troublesome statue kicks off Nathan Rutherford's crusade in the first place. The lion's share of Wilson's 30-plus acting credits are in the world of television including a short time on the Dexter cast, appearing as Detective Angie Miller on the show's final season in 2013.
Between her turn on the Showtime serial killer drama and the Peacock comedy, Wilson found herself taking roes on shows like The Rookie, The Big Bang Theory, and Mom. She also appeared on various episodes of Major Crimes between 2015 and 2017.
The catches us up with the Rutherford Falls cast and where you've seen them in the past. If you've already watched all the Peacock original comedy series has to offer and you want more to watch, check out CinemaBlend's 2021 TV schedule for all the latest.
Your Daily Blend of Entertainment News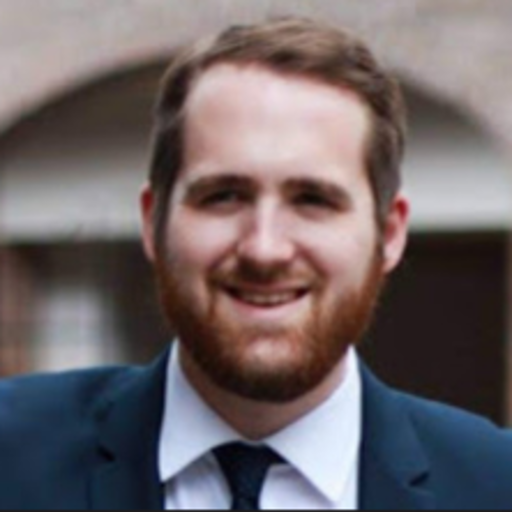 Philip grew up in Louisiana (not New Orleans) before moving to St. Louis after graduating from Louisiana State University-Shreveport. When he's not writing about movies or television, Philip can be found being chased by his three kids, telling his dogs to stop barking at the mailman, or yelling about professional wrestling to his wife. If the stars properly align, he will talk about For Love Of The Game being the best baseball movie of all time.