Beyonce's Choreographer Might Have The Solution To Addison Rae's Tonight Show Drama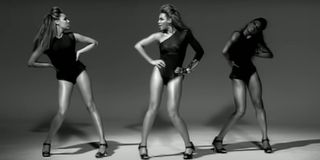 (Image credit: Beyonce Youtube)
Art is purportedly subjective, meaning it's hard to say what's good or bad but also whether someone is simply paying homage to something that has been done before or stealing an artist's original ideas. With the rise of TikTok, this debate has only become more complicated because it's really a free-for-all platform that encourages various "challenges" that see millions of people mimicking the same certain dances or ideas. Addison Rae and Jimmy Fallon ran into a bit of trouble when it comes to the theory of "crediting" TikTok dances on The Tonight Show. But it looks like Beyonce's choreographer has a solution that could help mitigate those kinds of complications in the future.
You might not know the name JaQuel Knight right off the bat, but he is the actual choreographing genius behind several popular songs, including Beyonce's "Single Ladies" and "Formation," as well as Cardi B's "WAP." Knight recently copyrighted his iconic dance for "Single Ladies" and has plans to help protect other artists' creations in the future. Knight told Variety:
In other words, Beyonce's choreographer has secured the rights to his own dance moves and wants to help other less well-known artists do so as well. Apparently, the company wants to change the dynamic of the industry by representing "a diverse range" of creatives and assisting "in copyright, licensing and beyond."
This kind of solution might have helped the drama surrounding Addison Rae on The Tonight Show. She caught backlash because she was "teaching" Jimmy Fallon popular TikTok dance challenges and didn't credit the original creators, most of whom were Black. At the time, Addison Rae said it was "hard" to credit during a tight show segment like hers but hoped to dance with the original makers in the future. Fallon recognized the growing issue and invited the original choreographers onto the show the next night.
But if TikTok dance makers partnered with someone like JaQuel Knight's company, however, they could have the opportunity to own the rights to their original dances. As a result, any major network or platform looking to showcase those dances would need permission to do so. Moreover, they would need to ensure either compensation or credit for their use. Addison Rae and other huge influencers on TikTok would also have to abide by that.
Perhaps originally and to many still, TikTok is simply a place to have fun and be silly. Will Smith has spoofed the Real Housewives on there. Lizzo shot her shot for Chris Evans. Addison Rae has been back at teaching, this time for Kim Kardashian. But as the world becomes more interconnected through the Internet, we must recognize art for art, and the artist too. It seems Beyonce's choreographer will help see to that.
Your Daily Blend of Entertainment News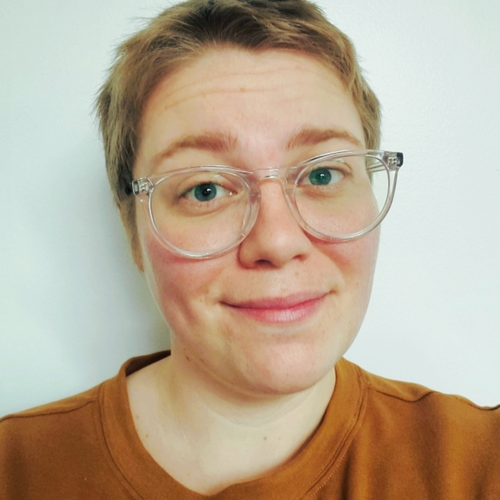 Movies and TV News Writer
Freelance writer. Favs: film history, reality TV, astronomy, French fries.