Lucifer Star Debunks A Fan Theory Ahead Of Season 5 Return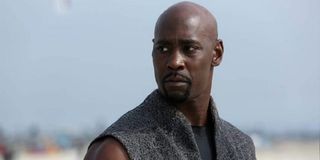 Season 5 of Netflix's Lucifer is returning soon, and fans are still sharing and debating their fan theories. However, one fan theory that has been sticking around is being debunked by D.B. Woodside, who portrays Amenadiel, the character at the center of said theory.
In the Season 5A finale, Lucifer was about to admit to Chloe that he loves her, then time suddenly stopped. One fan on Twitter praised D.B. Woodside's performance when Amenadiel stopped time, by accident, talking about baby Charlie's mortality. Another fan brought up the theory that it was Lucifer who stopped time, wondering if his fear of telling Chloe he loves her is what actually triggered it. Woodside stepped in via Twitter and debunked the theory, making sure that fans are ready for Season 5B:
Amenadiel didn't mean to freeze time. When his son Charlie gets sick, his anxiety about him being only mortal causes him to subconsciously freeze time. While both theories involved the brothers not meaning to freeze time, and it was in fact their anxiety kicking in, it was Amenadiel all along. Whether or not Amenadiel's freezing of time will continue into 5B is still unknown at this point.
Not too much is known about what happens in Season 5B of Lucifer, besides the fact that it will no longer serve as the end of the series. And fans will also have a musical episode to look forward to, which should be one for the books. This season has already seen the ragtag crew get meta and noir, and the surprise introduction of God in the finale only kicked things up even more. At this point, a musical episode is simply the icing on the cake, in regard to all of the other exciting things that have happened on the show.
Fans still have a lot to look forward to in the upcoming second half of Season 5, and even more to look forward to in the sixth and final season. The series recently wrapped and fans had all the feels. It's hard to imagine that a show that has been given more than one second chance is going to say goodbye in the near future but, since that's still a ways away, fans should just be looking forward to Season 5B and all that it will offer.
Due to Amenadiel freezing time just as Lucifer was going to tell Chloe he loves her, fans will hopefully get that long-awaited confession in 5B. The angel freezing time just means that Lucifer and Chloe's will they/won't they relationship will have to go on a little longer, meaning we'll have to wait even longer to see the Devil admit his feelings. Meanwhile, with Michael still hanging around, Lucifer is going to find himself in a bit of trouble, especially now that his father is also back. But what could this mean for everyone else?
The first eight episodes of Season 5 of Lucifer are streaming on Netflix. Season 5B drops on May 28!
Your Daily Blend of Entertainment News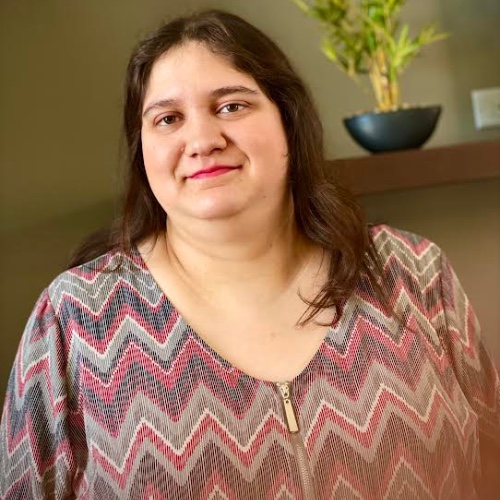 Passionate writer. Obsessed with anything and everything entertainment, specifically movies and television. Can get easily attached to fictional characters.