Shadow And Bone: 11 Shows To Stream If You Liked The New Netflix Series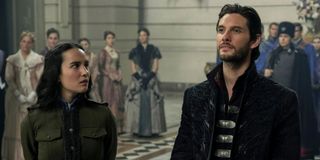 CinemaBlend participates in affiliate programs with various companies. We may earn a commission when you click on or make purchases via links.
Netflix has been having a ball the last several of years dropping some TV shows which have really taken the world by storm. I'm talking about shows like Stranger Things or the TV series that seemed to capture the whole world's attention last year, Bridgerton. But, one of the latest shows to really blow up in the last couple of weeks is Netflix's newest series, Shadow and Bone.
Shadow and Bone on Netflix, based on the Shadow and Bone books, captures the fantasy and dystopian genres through the eyes of war and has been applauded by audiences for its breathtaking visuals and beautiful storytelling. However, since there are only eight episodes of this series, and we probably won't see a Season 2 for quite some time, fans are most likely looking for replacements to fill the void in their heart once their binge is done. Look no further than here for eleven other shows that you might like if you enjoyed Shadow and Bone.
Game of Thrones (HBO Max)
We are talking the epitome of fantasy here, folks. If you loved Shadow and Bone, Game of Thrones is the way to go. This famous fantasy series follows several characters through their journeys after a monarch dies and, all of a sudden, it's a competition to see who can claim the Iron Throne for themselves.
The show is one of the most popular TV series in modern-day history and has won several Primetime Emmy Awards. It's launched the careers of some of its previously unknown stars like Emilia Clarke and only made careers bigger for established actors like Peter Dinklage. The story is great, the visuals are amazing, and it's truly a spectacle for one to see – but maybe skip out on the last season, in my opinion.
Stream Game of Thrones on HBO Max.
Lucifer (Netflix)
Who knew the devil could look this good?
Lucifer is all about exactly whom you would expect, the devil himself. However, it's not quite the story you'd believe, as Lucifer grows tired of his life in Hell and decides to abandon it and move to Los Angeles, where he runs a nightclub called LUX and becomes a consultant for the LAPD.
I know, it sounds so silly, but trust me when I say that Lucifer is a lot of fun and a great way to really change up the story surrounding the religious character. The story itself creates plenty of moments that fans have loved and if you're into magic, Lucifer is the literal devil – he has plenty of it. You might just find yourself rooting for the devil a little in this show.
Shadowhunters (Freeform)
Freeform has always been known to put out some bangers when it comes to shows that really showcase magic, but the best one that I can think of is Shadowhunters. This popular series follows Clary Fray, who, on one of her birthdays, finds out that her family is actually a race of human-angel hybrids who hunt down demons in New York City.
For fans of Shadow and Bone, this is one of the best alternates out there for the magic that is infused into the plots. It's so much fun, and sometimes almost makes you think you're watching Harry Potter but with a more adult twist. There are only three seasons, so it's not super hard to binge. Plunge into the magic and have some fun!
Stream Shadowhunters on Freeform.
The Irregulars (Netflix)
I sort of consider The Irregulars as the British version of Ghostbusters, because they are the ones you call when things start to look a little freaky. The Irregulars is based on the work of Sir Arthur Conan Doyle, the same man who created the infamous Sherlock Holmes, and follows the story of the Baker Street Irregulars, who work for Dr. Watson and save London from various supernatural events.
For fans of Sherlock and Shadow and Bone, this show would be perfect for you, as it not only connects you to the world that you already know but also adds some supernatural fun that anyone can enjoy. Plus, who doesn't love some good old-fashioned ghost-hunting?
Stream The Irregulars on Netflix.
The Witcher (Netflix)
If you haven't heard of it yet, you've been living under a rock. The Witcher is a fantastical story filled to the brim with fantasy, magic, and monsters, mainly following the story of Geralt of Rivia, one of the last known Witchers, and his tale of training the young Lion Cub of Cintra, Ciri, and his encounters with the witch, Yennifer.
The show itself was extremely popular during its debut season on Netflix, with fans tuning in from all over the world to binge it on its release date and see Henry Cavill rock it as Geralt. With Season 2 coming out, hopefully in 2021, it's not too late to catch up on this awesome fantasy show before it takes a hold of our lives again.
Stream The Witcher on Netflix.
His Dark Materials (HBO Max)
This show really took fantasy to a whole new level after HBO ended Game of Thrones. His Dark Materials is all about Lyra, a young woman who is from another world and is on a quest to find her friend who was kidnapped, but ends up discovering the plot of a secret organization and other amazing finds.
His Dark Materials has only been around for two seasons, but they had plenty of moments which were full of amazing cinematography and some of the best CGI you could probably ever experience on television. The story itself is full of the great fantasy that you would expect, and so much fun. Plus, with an all-star cast, with the likes of Lin-Manuel Miranda and James McAvoy, it's a definite watch, for sure.
Stream His Dark Materials on HBO Max.
Westworld (HBO Max)
Now that I look at it, there are so many shows on HBO which really capitalize on the fantasy genre, but Westworld certainly isn't one of them. No, Westworld dives into the science-fiction world, with three very different and complex seasons, the beginning starting out with a theme park that has androids who can pass for humans, and lets humans live out their fantasies on them.
While there isn't really any magic like there is in Shadow and Bone, the dystopian aspect is certainly there, with so much going on sometimes that it's hard to keep track of the story. But ,that doesn't change the fact that it's very interesting and has some really cool visuals. It might take some time to get used to but Westworld is great fun.
Cursed (Netflix)
This new Netflix series from 2020 takes a spin on the classic Arthurian legend. Cursed looks at it through the eyes of Nimue, a young woman who was born with a mysterious gift, is destined to become the powerful Lady of the Lake, and ends up actually becoming partners with the legendary Arthur himself.
If you want fantasy, look no further than Cursed. You'll find yourself enthralled with not only the magic and the beauty that comes from the world of the series, but the sword fights and battle scenes, along with the story that actually delivers a great twist on an age-old tale. There's still only one season of the show, so it would be a nice quick binge for you to enjoy.
Fate: The Winx Saga (Netflix)
Another new series which has come out recently, Fate: The Winx Saga, based on the cartoon series, feels almost like the perfect follow-up for a show like Shadow and Bone. This fantasy show is about the magical school of Alfea, where five fairies who become friends are trying to master their individualized powers while also juggling their own personal lives.
I almost think of this show sort of as what Shadow and Bone could have been if it was maybe set in high school, with everyone having their own powers and learning to master them. The visual effects are great and I can see why this ended up coming into the Top 10 during its first week on Netflix, due to the pure fun that show is. It's definitely one of the top contenders on this list.
Stream Fate: The Winx Saga on Netflix.
A Discovery Of Witches (Amazon Prime Video)
We can't have this list without mentioning a couple of shows that are purely focused on magic, so our first pick here is A Discovery of Witches on Amazon Prime. This popular show follows Diana Bishop, a reluctant witch who stumbles upon a magical transcript in a library, forcing her to find out the secrets it holds about magical beings, as well as being offered help by a vampire named Matthew Clairmont.
I personally look at this series as what Twilight could have been if it wasn't werewolves vs vampires the whole time. The partnership between Diana and Matthew is believable, and you sometimes even find yourself in a trance with the mysteries that await in the manuscript. With two seasons to binge, there's so much sorcery for you when you dive into the discovery.
Stream A Discovery of Witches on Amazon Prime Video.
The Chilling Adventures Of Sabrina (Netflix)
Last but certainly not least, we take a look at this popular Netflix show. The Chilling Adventures of Sabrina is all about Sabrina Spellman, a young witch who, at the age of 16, needs to decide whether to keep her powers and sign her life away to the devil or enter into the realm of the mortal world to stay with her friends.
With two seasons split up both into two parts, there's plenty of Sabrina for you. And, since it's also produced by the same people who do Riverdale, you get the typical high school love, rivalries, challenges, and everything else from a great teen show, mixed in with some awesome views of the dark arts. For fans of the magic in Shadow and Bone, this show is for you.
Stream The Chilling Adventures of Sabrina on Netflix.
I know we're all already waiting for Season 2 to come out of Shadow and Bone, but hopefully this list can hold you over. Maybe some of the best movies on Netflix or the best Amazon Prime movies might help as well. Either way, let's hope that they all include the adventure that we got from the amazing world that Netflix gave us. Until Season 2!
Your Daily Blend of Entertainment News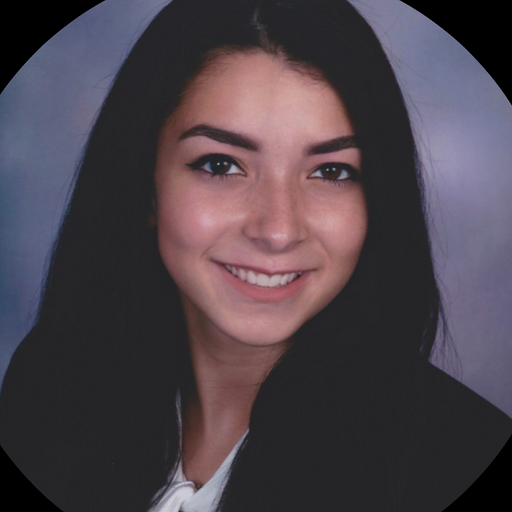 Big nerd and lover of Game of Thrones/A Song of Ice and Fire. Will forever hate season eight. Superhero and horror geek. And please don't debate me on The Last of Us 2, it was amazing!