Game Of Thrones' House Of The Dragon Releases First Images, See Matt Smith's Prince And The Sea Snake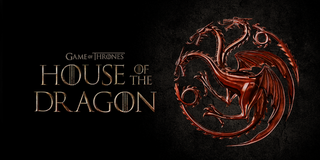 CinemaBlend participates in affiliate programs with various companies. We may earn a commission when you click on or make purchases via links.
Fans of HBO's mega hit Game of Thrones were super pumped when the series ended and the network announced several potential spinoffs / sequels / prequels from the fantasy series were in the planning stages. House of the Dragon has been rolling along quite well, with the show being confirmed for a 2022 release in December. Now, we've gotten the first photos from the new series, and they show off our first looks at Matt Smith's prince, the Sea Snake, and more.
You can bet that people are plenty excited to get any looks at House of the Dragon which might be possible before the premiere, especially since we still have quite a wait ahead of us. The show is based on George R.R. Martin's Fire & Blood, and tells the story of the House of Targaryen 300 years before the events of Game of Thrones. If you were unaware, and the title didn't clue you in, now you know the series will be packed to the (sometimes evil) rafters with those of a white-blonde hair persuasion! So, let's dive in with our first glimpse of star Matt Smith in costume as Prince Daemon Targaryen, along with his co-star, Emma D'Arcy as Princess Rhaenyra Targaryen in the Game of Thrones prequel:
Oh. My. GOODNESS! I'm getting Game of Thrones flashbacks already, aren't you? I can just imagine how disappointed these two would be in Dany...or, maybe not. We know how many of those Targaryens were actually trash goblins, right?
D'Arcy's Rhaenyra is actually the king's first-born child, and has the purest of pure Valyrian blood coursing through her veins. As such, she is a dragonrider. There's a sense among most people that Rhaenyra has everything one could need, but seeing as how she wasn't born a man, she would probably beg to differ. One can only hope that she'll be using a dragon or two to get her point across, amirite?
Matt Smith's Daemon is King Viserys' younger brother and the heir to the throne. He shares more than the Targeryen locks and a last name with his niece, though, as this "peerless warrior" is also a dragonrider. It's said that he also has the "true blood" of the dragon, "but it is said that whenever a Targaryen is born, the gods toss a coin in the air…" I will take this to mean that good ol' Daemon is going to make some massive missteps during House of the Dragon, and as long as we don't have to watch Smith's head get fried by molten gold (at least not before the Season 1 finale) then I'm on board with all of his shenanigans!
This is Steve Toussaint as Lord Corlys Velaryon, also known as The Sea Snake. I will admit, this image made me very excited at first, because I thought we were getting a black Targaryen. Alas, twas not to be, but I really should have known better with all of their forced in-breeding, correct? At any rate, I wasn't too far off, because Lord Corlys here is of House Velaryon, a Valyrian bloodline which is just as old as that of House Targaryen.
His nickname of The Sea Snake is due to his time as the most famous nautical adventurer in the history of Westeros. On top of those accomplishments, Corlys turned his house into a very powerful one, which has more money than even those dammed Lannisters, and the Velaryons also have the largest navy in the known world. I am SO ready to watch this man (and hopefully his family) in action!
Here we have Olivia Cooke as Alicent Hightower and Rhys Ifans as Otto Hightower on House of the Dragon. This father / daughter duo has a lot of power in Westeros, as Otto is The Hand of the King and Alicent is considered the most beautiful woman in all of the Seven Kingdoms. You'll be glad to know, though, that Alicent doesn't rely on her looks. Raised in the Red Keep, she also has great political acumen along with all the grace you'd expect from one who's close to both the king and his inner circle. Otto, for his part, is a dutiful servant and very loyal to the king, but he has serious doubts about Daemon's position as heir, and feels he's a real threat to the realm.
Even with only five characters being revealed, we can all probably tell that House of the Dragon is going to be just as juicy and intrigue-filled as its parent series, so let the countdown to the premiere begin!
We don't know exactly when House of the Dragon will debut in 2022, but for more to watch in the meantime, check out our guide to 2021 summer TV premieres!
Your Daily Blend of Entertainment News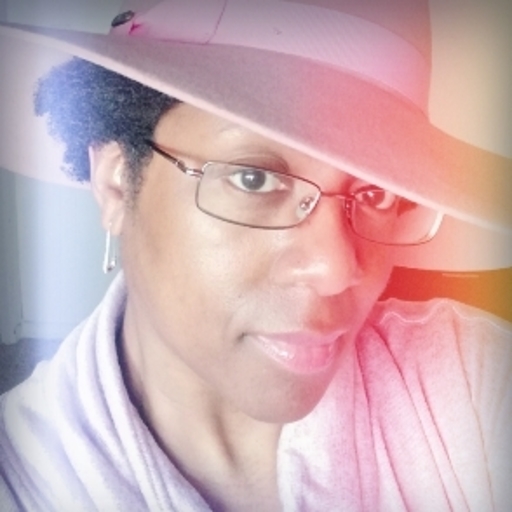 Yennefer's apprentice, Gilmore Girl; will Vulcan nerve pinch pretty much anyone if prompted with cheese...Yes, even Jamie Fraser.