Is 90 Day Fiancé's Natalie Mordovtseva Totally Fake? An Unexpected Video May Be The Proof Fans Needed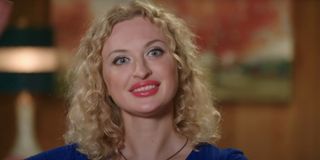 The 90 Day Fiancé fandom has been all over the recent headlines concerning Mike Youngquist and Natalie Mordovtseva, trying to figure out how things went so wrong for the popular couple. Their situation has led some to suspect their entire relationship was a false front since it began, and while that may sound extreme, such suspicions start to sound a little more concrete after video proof surfaced that Natalie was a television actress back in her home country of Ukraine.
A "new" video that was uncovered and was uploaded to Reddit shows Natalie working as a professional actress in a 2018 drama series titled A Story Of Crime. The clips from the episode show Natalie portraying a woman who is accused of killing her husband, and she can be seen shooting a gun within a cemetery and talking about her fictional husband. The video can be viewed on the original Reddit thread, but for anyone who can't check that out, imagine a performance from your average actor on crime procedurals like NCIS or SEAL Team, but it's Natalie.
It turns out Natalie Modovtseva is a a pretty good actress, so much so that some have wondered if this is the end-all proof that she's been acting throughout her 90 Day Fiancé storyline. Is it possible that Natalie and Mike's entire romance and eventual "did they split? / didn't they split?" was a carefully orchestrated performance hinging on Natalie's acting talents?
One would think it's a bit strange that Natalie hasn't exactly advertised her acting past on 90 Day Fiancé in order to get her name out there more. Imagine if there was a scenario in which Natalie found someone who was willing to help her get into America while earning the chance to pocket some cash in the meantime. Oh wait, that's basically this. So is it possible that Mike and Natalie entered some agreement like this, and that's why their relationship and its ups and downs have seemed too crazy to be real?
There's a part of me that feels any speculation about such a thing is utterly ridiculous. However, that recently surfaced footage of her on a scripted TV series has me second-guessing everything. Natalie could absolutely convince me that all the drama that's happened between her and Mike was real, and it would only really take Mike nodding his head or staying quiet like usual to really sell it. Which I guess makes sense for someone who isn't a pro.
Before I entertain any further conspiracy thoughts spotlighting Natalie Mordovtseva as some trickster troll who gaslit the entire 90 Day Fiancé fandom with her acting abilities, it should be noted that she's not the only actress who's been a part of the franchise. Elizabeth "Libby" Castravet had a guest role in Homeland before joining the show in Season 5, so this isn't some incredibly uncommon phenomenon. Natalie can technically be a promising actress in Ukraine who also endured a difficult relationship in America. It's not like both can't be true!
Fans can continue to follow Natalie and her journey on 90 Day Fiancé: Happily Ever After, which airs on TLC Sundays at 8:00 p.m. ET. For more on Natalie, be sure to read up on the latest on her struggles with Mike and how she may have accidentally confirmed her relationship with him is officially done.
Your Daily Blend of Entertainment News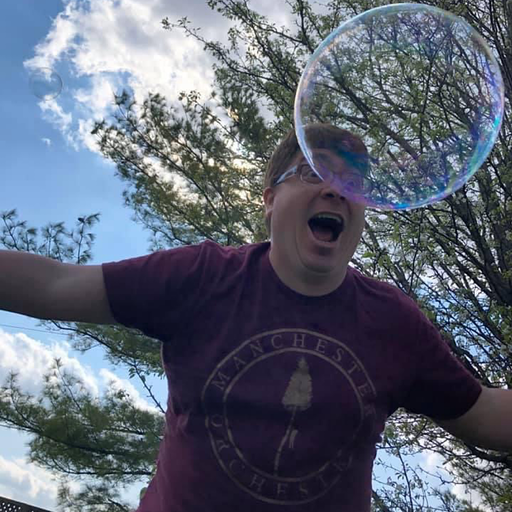 Mick contains multitudes and balances his time reporting on big happenings in the world of Star Trek, the WWE, reality television, and other sci-fi shows.