The Boys' Jensen Ackles Shares New BTS Season 3 Pic And I Still Can't Get Over That Beard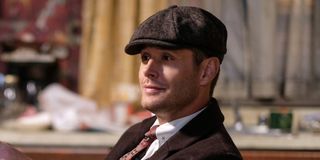 With the long-running CW series Supernatural having come to an emotional end (I hate saying those words just as much as fans hate hearing them), fan-favorite Jensen Ackles is moving on in an interesting way. He recently began work on filming Season 3 of Amazon's The Boys, and he looks a lot different than the stubbled but mostly clean-cut Dean that his longtime fans came to adore. In a behind-the-scenes photo from The Boys, Ackles shows off his new beard and long 'do and I still can't get over it.
With both Jensen Ackles and his longtime on-screen brother Jared Padelecki having moved on from their ghost-hunting, demon-fighting roles in Supernatural, Ackles seems to be taking the change very seriously and is looking quite different. He shared a photo of himself on Instagram in front of his trailer with his new character's name, Soldier Boy, posted on the door. The striking thing about the photo, though, is how long Ackles' beard and hair have gotten! Check it out:
I mean, we get that it's been almost a year since you finished work on Supernatural but you didn't have to go pull a Sasquach, Jensen! Most fans seem to be more than okay with it, though, because they're pouring their hearts out in the comment section. It may hit fans right in the feels to read the part of Jensen Ackles' caption that says "Just another day at the NEW office", but it seems that fans are just excited to have more content from the actor.
Evidence to this satisfaction is also in the comment section, with one fan saying the fandom has been fed with this little behind-the-scenes photo. Other fans, on the other hand, are more like me and are more hyper-focused on the hair. There are plenty of comments comparing his longer hair to that of Jared Padalecki's in the first season of Supernatural, which was over 15 years ago. Some fans are pretty hyped about the hair, though, and one commenter even says it looks soft and wants to pat it.
Although it seems some fans are having a hard time letting go of the boys' Supernatural run for Jensen Ackles to have a clean slate for The Boys, his new look may just be a little push for change and to separate himself for the new role. In fact, the role will be pretty different, although the two do have some similarities - especially the fact that Eric Kripke is behind both series.
This honestly is probably a pretty great thing. Eric Kripke worked with Jensen Ackles for a long time and would probably only put him in a role that he is pretty much perfect for. With that in mind, I honestly can't wait to see Ackles bring Soldier Boy to life on screen.
There is not yet a date released for when we will get to see Jensen Ackles in action on The Boys Season 3. However, with filming underway we can always hope for Season 3 to hit Amazon mid-to-late 2021. Until then, fans will have to be satiated with behind-the-scenes beard pics of Ackles.
Your Daily Blend of Entertainment News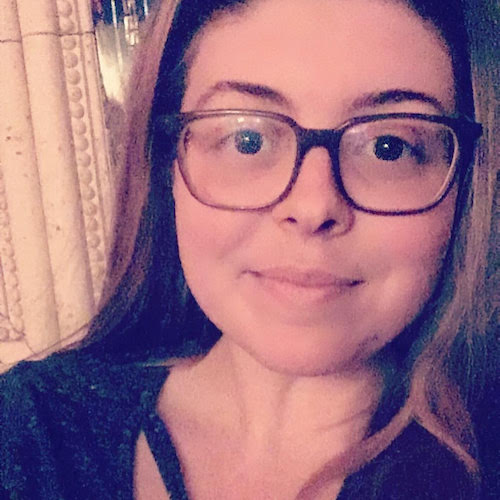 Constantly thinking about books, coffee, and the existential dread I feel from Bo Burnham's Inside. While writing I'm also raising a chaotic toddler, who may or may not have picked up personality traits from watching one too many episodes of Trailer Park Boys.