90 Day Fiancé: Is Libby's Father Chuck Potthast To Blame For Latest Andrei Drama?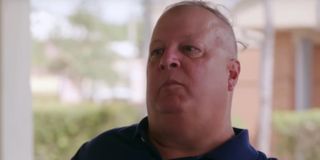 Warning! The following contains spoilers for the latest 90 Day Fiancé: Happily Ever After? episode "Damage Control." Read at your own risk!
Whelp, Andrei Castravet was once again feuding with wife Libby Potthast Castravet's family, though at least this time, it's debatable whether or not he was the one to blame for all the tension. The latest episode of 90 Day Fiancé: Happily Ever After? found Andrei at odds with brother-in-law Charlie Potthast and sister-in-law Becky Lichtwerch, though it wasn't long until all parties turned their eyes on Libby's family patriarch Chuck Potthast for answers.
Becky unexpectedly arrived at the house that Chuck, Andrei, and Charlie were evaluating for a potential flip deal, saying Libby told her that Andrei would be the one listing the house for the family business with his real-estate license. Becky was particularly peeved, seeing as how Chuck has an exclusive contract with his daughter that gives her to right to list all the properties and houses that his company flips. Becky had lightly joked in the 90 Day Fiancé: Happily Ever After? season premiere that Andrei was going to shoulder in on her business, and now that he actually seemed to be doing it for real, she said she felt it was always Andrei's intention to sneak into her job.
Charlie added to the conversation by explaining to his sister that Andrei was there to do handiwork and fix up the house, and nothing more, which ended up being news to Andrei himself, as he explained that not only was he told that he would be listing the house, but that the project was supposed to be one that only he and Chuck were in on together. As a 50/50 partner in his father's business, Charlie was pretty enraged by this reveal, and demanded answers from Chuck about what was going on.
Rather than answer or even addressing any of the questions, Chuck merely said that they all had to find a way to get along. It was a convenient cop-out that didn't actually clear up everyone's drama with Chuck apparently telling everyone different things. All three ultimately agreed to move forward and hash it all out later, though if Chuck had just been honest with everyone from the start, there wouldn't even be anything to hash out.
It's also worth mentioning that Chuck Potthast's doublespeak was mentioned in the prior episode of 90 Day Fiancé: Happily Ever After? when Andrei and Charlie met to try and squash their previous beef. When it came to discussing work, Andrei told Charlie he'd be working for Chuck, but Charlie said his father led him to believe differently, that Andrei would be answering to Charlie. So that was just the prelude for how Chuck's miscommunication habits would become an obstacle for Andrei and the Potthast siblings to deal with.
We can only speculate whether or not Chuck Potthast deliberately told his children and Andrei all different things, though it's worth noting that Chuck didn't ever deny anyone else's claims during the big family blow-up. Is it possible that Chuck's intention was indeed to list Andrei as the property seller without Becky knowing about it? And if that was the case, then why would Libby rat out the plan to her sister?
Andrei and Libby's drama is only heating up on 90 Day Fiancé: Happily Ever After?, which airs on TLC on Sunday nights at 8:00 p.m. ET. For those needing a refresher on how things got so bad between Andrei and the Potthast clan can review a timeline of the drama between the two parties.
Your Daily Blend of Entertainment News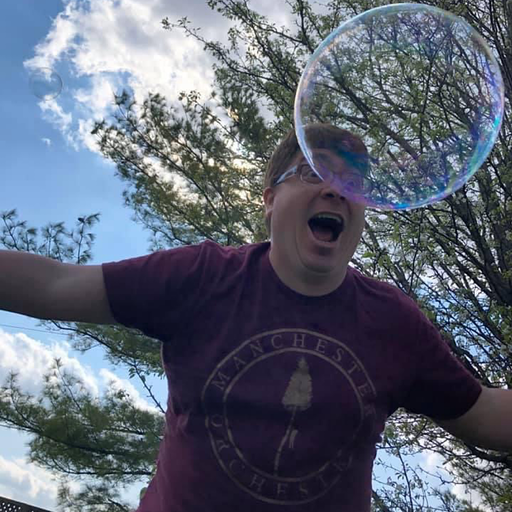 Mick contains multitudes and balances his time reporting on big happenings in the world of Star Trek, the WWE, reality television, and other sci-fi shows.