90 Day Fiance's Charlie Potthast Defended His Happily Ever After Portrayal, But Fans Weren't Having It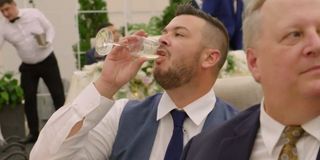 Warning! The following contains spoilers for the 90 Day Fiancé: Happily Ever After? episode "To Love And To Obey?" Read at your own risk!
90 Day Fiancé: Happily Ever After? has featured much ballyhoo between Andrei Castravet and the immediate family of his wife Elizabeth "Libby" Potthast. Andrei has regularly been shown defending himself against criticism thrown by Libby's father Chuck Sr., her sister Jenn, and her brother Charlie Potthast. All three have been featured heavily this season, and have been portrayed as semi-antagonists prying into Andrei's life during their visit to Moldova for the couple's second wedding.
The last episode was especially brutal, with Charlie Potthast snatching the mic during the wedding reception and proceeding to insult Andrei in front of his family and friends. Prior to that television moment (and perhaps in anticipation of it), Charlie hopped on social media to respond to people about his portrayal on 90 Day Fiancé: Happily Ever After?, and that he realizes how he's seen by viewers is not flattering.
Charlie Potthast didn't necessarily excuse his behavior on 90 Day Fiancé: Happily Ever After?, but did try to say his actions may not be so different from other people who deal who feel overly protective of their family. Unfortunately for him, the masses of the internet flocked to the post soon after watching his drunken speech at the wedding reception, and just about everyone really laid into Charlie for his behavior. Many comments referred to Charlie as a "tool" and suggested he may have problems with alcohol.
The response isn't entirely surprising, especially given the Potthast family's overall attitude after arriving in Moldova. Beyond the fact that the family tried to embarrass Andrei Castravet for not having a job in front of his family and friends, the Potthasts have also been somewhat rude in their commentary on Moldova as a country. One commenter called Charlie out for speaking ill about the local food.
Opinions like that, combined with Charlie's actions, may be why the 90 Day Fiancé: Happily Ever After? viewers are going after him so hard on social media, even if there is some value in the family's criticism of Andrei in particular. Andrei has gotten shaded by some fans for wanting a marriage with "traditional" gender roles, but with Libby still being the primary breadwinner.
The more recent storyline, however, has featured Chuck and Charlie Potthast grilling Andrei Castravet's family and friends about his "potentially shady" reasons for leaving Moldova. That arc recently concluded with the revelation that Andrei was formerly a police officer, but was forced to flee after he refused to adhere to corrupt customs. Commenters roasted Charlie for essentially vindicating Andrei, all the while never admitting to his own criminal past, which viewers were quick to research online.
Potthast was arrested in 2005 for a DUI, and while serving probation for that charge was arrested on a third-degree felony charge for possession of cocaine and two counts of first-degree misdemeanor of possession of drug paraphernalia. Charlie was again given probation, and while he's seemingly paid his dues to society, some may criticize his implication that Andrei Castravet was some sort of criminal in Moldova without any verifiable proof.
There are some supporters for Charlie Potthast in the comments, but they're few and far between. Those who do agree think that Charlie did what had to be done, and that meant putting Andrei in his place by any means necessary.
Though I can't presume to know the thoughts of any of these commenters, it would appear those who support Charlie's actions more or less enjoy entertaining television, while those who are against him are speaking against his actions overall. Love him or hate him, Charlie has spiced up the drama in Andrei and Libby's storyline, and given some life to this initially dull "second wedding" storyline.
In Charlie's defense, it does seem like he and Andrei do get along sometimes, and the two can apparently be merely cordial at other times. The caption was accompanied by a picture of the family all together with Andrei for Chuck Potthast's birthday, and everyone seemed to be all smiles.
As Charlie Potthast said, no family is perfect, and to add to that, not very many families are regularly featured on primetime television. Reality television shows can often and will often highlight the worst of people for entertainment, so it is possible Charlie's portrayal on 90 Day Fiancé: Happily Ever After? does not represent the full scope of the person he is or his relationship with Andrei. Even so, it may be in Charlie's best interest to lay low on the internet until this season draws to a close.
90 Day Fiancé: Happily Ever After? airs on TLC Sundays at 8:00 p.m. ET. Continue to stick with CinemaBlend for all the latest happenings in the franchise, and for more news in television and movies.
Your Daily Blend of Entertainment News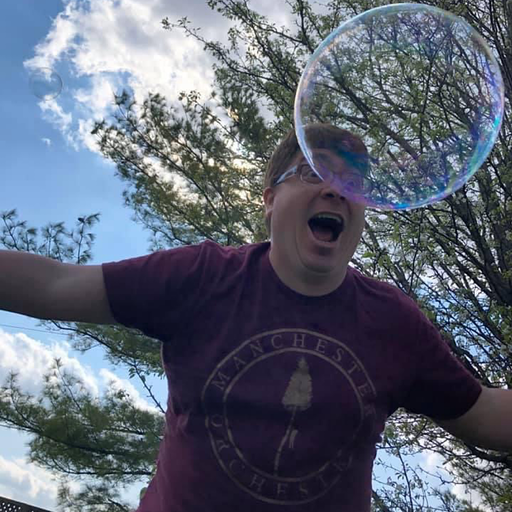 Mick contains multitudes and balances his time reporting on big happenings in the world of Star Trek, the WWE, reality television, and other sci-fi shows.