9 Spectacular Shows Appearing On Netflix June 2021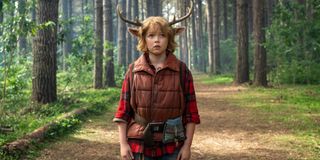 The arrival of June means summer returns to America, though in some places, it may feel as though it's already arrived. Warm weather and fun in the sun may be tempting for people to get out and do something, but Netflix once again will play devil's advocate with some enticing originals to keep people chilling on the couch just a bit longer.
As is the case just about every month, Netflix has something for everyone in the month of June. Whether you're geeky or just planning a getaway, there's going to be something to watch on the platform that's guaranteed to capture your attention for a couple of hours or so. I mean, how can you not watch a kid with antlers walk around a post-apocalyptic society?
Sweet Tooth - 6/4
When I think about the world after society has fallen, I think about a lot of things. One thing I don't think about is humans being born with animal characteristics (such as antlers), but that's exactly what's going down in this story about a kid's journey and his gruff protector. The show is based on the comic series from DC Comics imprint Vertigo, so there's already pre-existing source material for this series that interested audiences can check out in advance if they so choose. Typically, I try to avoid spoilers in advance, but I definitely intend on checking the comic out after watching.
Feel Good (Season 2) - 6/4
Summer is a time for complicated romances, and Feel Good seems to fit the bill. Stand-up comic and recovering addict Mae is still in a relationship with her girlfriend George and trying to navigate life after a relapse in her sobriety. This coming season will show Mae confront her past, which she ultimately realizes is necessary if she hopes to move forward in sobriety and the next chapter of her life. It definitely sounds like there's some good drama here.
Fresh, Fried & Crispy - 6/9
Daymon Patterson, or as many on the internet may know him, Daym Drops has a new show on Netflix that will surely make some mouths water in June. Fresh, Fried & Crispy will feature the best spots in America for people looking to chow down on something deep-fried and delicious. I can't guarantee it'll help anyone watching hit their goal weight in time for beach season unless they like to live vicariously through someone munching on some truly tantalizing tasty treats like the one shown in the picture above. I'm honestly not 100% what that is, but it looks good.
Unwind Your Mind - 6/15
Over the past few months, Netflix has teamed up with Vox Studios for the Headspace Guide to Meditation and Headspace Guide to Sleep. Now it's time for the third installment, Unwind Your Mind, which is a fully interactive experience for subscribers to enjoy. The program, which is designed to be used anytime by users, has customizable paths that allow people to choose between relaxation, meditation, and sleep. I can't sit here and guarantee it's better or more effective than other apps specifically designed to promote these things, but I don't have a subscription to those services. I do have a Netflix subscription, so I'm probably going to check this one out.
Workin' Moms (Season 5) - 6/15
Being a mom can be tough, and if you're someone going through that or know of anyone, Workin' Moms is a great show. The show is now in Season 5, so probably not the best point to jump in if you're new to the series, but as a positive, it'll be a blast to binge this one from the start. With that said, folks should be warned this is an absolutely irreverent comedy and not one that any advisory group would recommend for young children. For everyone else, it's absolutely a must-watch comedy.
Black Summer (Season 2) - 6/17
It's been over two years, but finally, the wait is almost over. Black Summer will return with a new season in mid-June, though you wouldn't know it from the upcoming season. Season 2 will thrust the survivors into the winter, which comes with its own different set of problems on top of a zombie apocalypse. The cold weather can drive people to extremes, and as just about every zombie movie has shown in the past, fighting zombies is that much harder when you're also fighting other humans to survive.
The World's Most Amazing Vacation Rentals - 6/18
Last summer was largely a bust in terms of travel, but with the world slowly opening up a little more each and every day, perhaps some may make their way around the world in the coming months. For those that do, The World's Most Amazing Vacation Rentals may make for an amazing resource for people looking to travel in style to some exotic locales. I'm not quite sure I have the budget for some or any of the places featured in this series, but I can certainly pretend from the comfort of my home!
Too Hot To Handle (Season 2) - 6/23
I missed out on Too Hot To Handle the first time around, but after watching Chloe Veitch compete on Season 2 of The Circle, I'm ready to give this one a go. For those already aware of what's up, ten sexy singles are back in the competition that offers a $100,000 cash prize to those that can manage to avoid any kind of sexual activity for the duration of the competition. That means no kissing, and certainly not anything beyond that. Even cuddles are out of bounds, and while that seems easy enough, I guess we'll see how the contestants fare in Season 2.
Godzilla: Singular Point - 6/24
Godzilla is back with a new anime series on Netflix, and the premise sounds pretty crazy. A grad student and engineer are brought together by a mysterious song, and together they attempt to stop the world from an unbelievable force. Godzilla is in the series, of course, though we'll have to wait and see what exact role he plays in this adventure when this series airs in late June.
Catch all these shows and more on Netflix this June. For a full list of what's on the way this month, be sure to refer to our other list for the full breakdown of movies and shows on the way.
Your Daily Blend of Entertainment News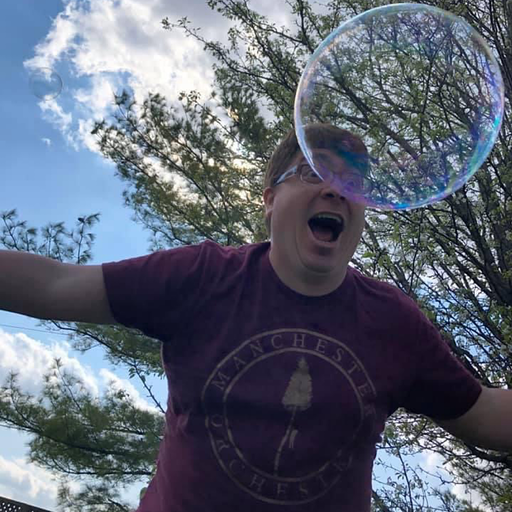 Mick contains multitudes and balances his time reporting on big happenings in the world of Star Trek, the WWE, reality television, and other sci-fi shows.