Kylie Jenner Responds To Reports That She And Travis Scott Have An Open Relationship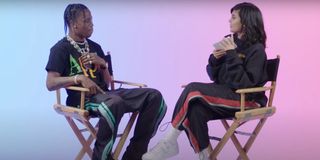 (Image credit: GQ)
It's often hard to keep a steady track on the Kardashian-Jenners and their relationships. They may have Keeping Up With the Kardashians to offer a peak into their glamorous lives but, as it turns out, we don't always know the truth in the interim. And after reports surfaced of a potential open relationship happening with ex Travis Scott, Kylie Jenner decided to set the record straight.
Kylie Jenner and Travis Scott initially split up in 2019, almost a year after their daughter, Stormi, was born. That hasn't stopped rumors from constantly circulating that the two are back together, though. In fact, several outlets recently reported that the two were back together in an open relationship, implying they were free to see others if they liked. Jenner quickly took the rumors to task in a series of tweets, with one saying, "you guys really just make up anything." See her next tweet here:
Judging by Kylie Jenner's first comment, it seems as though she is confirming that her and Travis Scott are indeed not back together. At all. But it's all up to interpretation, given the cryptic message doesn't stipulate if they are not back together period or back together but not in an open relationship.
Controlling the "narrative" surrounding their public lives is very much a signature Kardashian-Jenner tactic. In the early days of Kylie Jenner and Travis Scott's relationship, the two were quick to challenge the perception and rumors about them. In 2018, Jenner took aim at the claims that her daughter Stormi wasn't Scott's but her bodyguard's. Scott also, at one point, confronted "trolls" online who accused him of cheating after supposed pics from the tryst surfaced.
The rumors continue to swirl, however, because they seem to have a genuine relationship in some capacity, when they are seen together in public. It's probably shocking to some people that it's possible to be such good friends with one's ex. But take into consideration that the two also share a young child and probably hope to keep the co-parenting situation at an even keel.
This has become a major theme not just for Kylie Jenner but for almost all of her famous sisters, who are all co-parenting with an ex. Kim Kardashian and Kanye West are supposedly having a hard go of it in the wake of their divorce announcement, but Kourtney Kardashian has seemingly found her stride over the years with ex Scott Disick. As for Khloe Kardashian, rumors are still circulating that her ex Tristan Thompson, who she took back after multiple cheating allegations, has cheated on her again.
Despite their romantic ups and downs, the Kardashian-Jenners are pretty good at tamping down what they really don't want discussed on social media. Khloe Kardashian had to personally address the situation regarding an unfiltered pic circulating online. Now, we have Kylie Jenner side-eyeing those who are implying she's in an open relationship. At the very least, people aren't accusing her of passing the buck on paying for brain surgery anymore.
Your Daily Blend of Entertainment News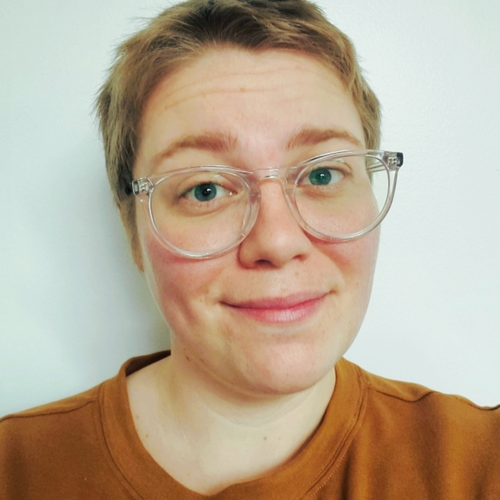 Movies and TV News Writer
Freelance writer. Favs: film history, reality TV, astronomy, French fries.