Marvel's Hawkeye TV Show: 8 Quick Things We Know About The Disney+ Series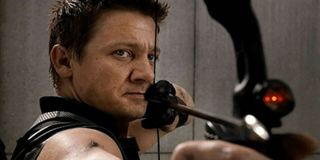 Phase Four of the Marvel Cinematic Universe is moving right along and, as it progresses, fans continue to be treated to the heavy slate of Marvel TV shows being produced. There are still plenty of them in the works, one of them being the upcoming Hawkeye TV show on Disney+. After a decade in the MCU, the Avengers' resident archer is finally getting his time in the spotlight, and he won't be alone. We still have a little time before the series makes its debut, but there are a number of things we already know about Clint Barton's latest outing.
When fans last saw Jeremy Renner's Hawkeye, he was fighting alongside Earth's Mightiest Heroes in Avengers: Endgame and helping to undo the damage done by Thanos. Of course, before he rejoined his comrades, he was dishing out his own brand of "justice" as masked vigilante Ronin. The end of the film saw Clint Barton reunite with his restored family, with his MCU future left uncertain. But after Marvel Studios head Kevin Feige announced Hawkeye at 2019's San Diego Comic-Con, it was clear that there's far more in store for Clint Barton. So let's take a look at what we know about this new Disney+ series:
Hawkeye Is Expected To Arrive In 2021 But No Premiere Date Has Been Set
Fans, thankfully, won't have to wait too long to feast their eyes on Disney+'s Hawkeye. During last year's Disney Investor Day presentation, Marvel Studios President Kevin Feige confirmed that the show would debut in late 2021. However, as of this writing, the studio has yet to announce an official premiere date for Hawkeye. It's hard to say where the show will land, especially considering that Ms. Marvel is also set to premiere later this year. But based on Hawkeye's production schedule, there's a firm chance Clint's series hits our screens first.
Jeremy Renner And Hailee Steinfeld Lead The Cast Of Hawkeye In The Roles Of Clint Barton And Kate Bishop
Jeremy Renner returns to play Clint Barton and at SDCC 2019, was confirmed to be joined by fan-favorite hero Kate Bishop. Hailee Steinfeld was first linked to the role in 2019 but wasn't confirmed until late 2020. Joining them are Vera Farmiga as Kate's mom, Tony Dalton as Barton's mentor, Jack Duquesne, Alaqua Cox as superhero Maya Lopez/ Echo, Zahn McClarnon as Maya's father, Fra Fee as Kazi and Brian d'Arcy James in an undisclosed role. Black Widow's Florence Pugh also returns as Yelena Belova as do the young actors who played Clint's kids in Endgame.
Clint Barton Will Train Kate Bishop To Become An Archer And Take On The Mantle Of Hawkeye
As in the comics, Bishop is set to take on the mantle of Hawkeye, and this series will see Clint Barton take her on as a protégé and train her as an archer. As Jeremy Renner explained at San Diego Comic-Con 2019, Barton's goal is to train Bishop to be a "superhero without superpowers" and mold her into a "better version" of himself. With this, the show will take elements from Matt Fraction's Hawkeye run (Lucky the Pizza Dog included). From here, Bishop will have plenty of room to grow and will eventually find her way into upcoming Marvel movies.
Clint Barton's Time As Ronin Will Be Explored On The Show
Aside from Clint Barton and Kate Bishop's relationship, the show will also shed some light on a dark period in the founding Avenger's life. At the tail end of the show's SDCC 2019 panel, Kevin Feige confirmed that it will also "explore more of his time as Ronin." Clint performed some dark deeds under his alternate persona, so any Ronin flashbacks are sure to be brutal. Fans are likely eager to get more insight into this time, and it'll be interesting to see what the show reveals… and what Barton's new mentee thinks about his past actions.
Mad Men's Jonathan Igla Is The Head Writer Of Disney+'s Hawkeye
Marvel Studios has tapped Jonathan Igla as Hawkeye's head writer. Igla earned his big break in the television industry while working as a writer on critically acclaimed AMC drama Mad Men. He's also served as a writer on Masters of Sex and held both writing and producing duties on Fox's short-lived (and underrated) sports drama, Pitch. Most recently, he worked as a producer on Netflix phenomenon Bridgerton. In short, Igla brings a wealth of experience that should be invaluable for the Marvel show. But don't expect it to get nearly as steamy as Shonda Rhimes' period drama.
Hawkeye Has Three Directors On Board For The Series
Like fellow MCU shows Ms. Marvel and Moon Knight. Hawkeye will take on multiple directors, having picked up three. Two of these helmers will be Bert and Bertie, which is the professional alias for Amber Finlayson (Bert) and Katie Ellwood (Bertie). The two are best known for their work on Amazon coming-of-age comedy Troop Zero. The show has also enlisted the services of Rhys Thomas, an SNL director who's also helmed Staten Island Summer and Amazon's Comrade Detective. The three filmmakers are fresh choices and, based on their past work, they could bring a layer of levity to the series.
Disney+'s Hawkeye Wrapped In April 2021 And Is Currently In Post-Production
Production on Hawkeye reportedly commenced back in early December in New York City and moved to different locations throughout the state of New York. Additional filming also took place in Atlanta before wrapping in April, which Jeremy Renner confirmed with a sweet social media post. Now, the show is in post-production and, just recently, Bert and Bertie confirmed that they'd finished their director's cuts. So it looks like production is moving right along ahead of the show's release date later this year.
A Hawkeye Spinoff Series Is Already Being Planned
Hawkeye may not be here yet but, apparently, Marvel already has a considerable amount of confidence in one of its lead characters. Reports indicate that Marvel Studios is developing a spinoff series centered on Alaqua Cox's Maya Lopez/Echo. Introduced in Daredevil comics in the late '90s, Echo is one of the few deaf characters in comics and is of Native American descent. The young hero is an Olympic-level athlete and skilled fighter with the uncanny ability to copy the movements of others. The character is definitely compelling and, if Cox can nail the role, her show should be interesting.
There's a lot to be excited about with Hawkeye, and it honestly can't come soon enough. Jeremy Renner's Clint Barton has waited a while for his time in the sun, and this show is bound to give him some fresh layers while amplifying what fans already love about him. While you wait for the show, you can check out the character's past exploits by streaming the Marvel movies in order on Disney+.
Your Daily Blend of Entertainment News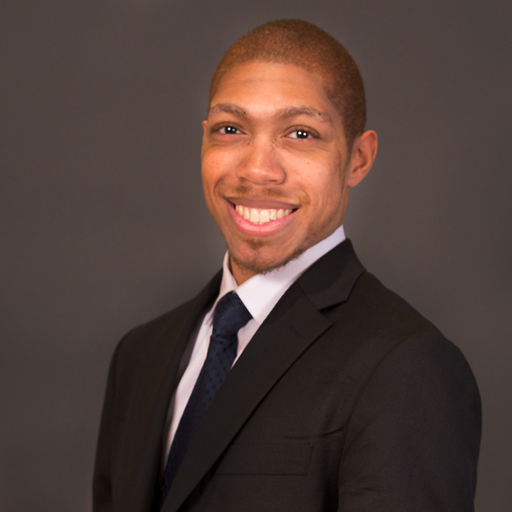 Covering superheroes, sci-fi, comedy, and almost anything else in film and TV. I eat more pizza than the Teenage Mutant Ninja Turtles.