Love, Victor Cast: Where You've Seen The Actors Before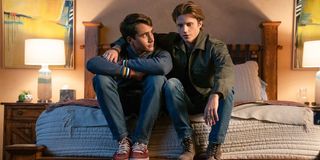 CinemaBlend participates in affiliate programs with various companies. We may earn a commission when you click on or make purchases via links.
When Love, Simon premiered back in 2018, it was a groundbreaking film for the LGBTQ+ community, having a gay male character as its lead in a teen romantic comedy. The film had a great storyline, a lovely romance, and plenty of teen hijinks that you would expect. Because this film became so popular, a spinoff series, titled Love, Victor, premiered as a Hulu exclusive not that long after.
In Love, Victor, we follow the story of Victor Salazar, who was inspired by the events of Love, Simon to follow his own path. We get to see his journey of self-discovery while facing challenges at home, as well, and struggling with his sexual orientation, with his friends and family along for the ride, and reaching out to Simon when life seems too difficult to navigate alone. This cast has been around the block, and you have most likely seen them in so much that it'll shock you, from series' star Michael Cimino to several others. Here's where you might have seen the Love, Victor cast before.
Michael Cimino (Victor Salazar)
As the star of Love, Victor, I think all of us have fallen for this goofy and lovable high schooler who is just trying to understand himself and the world around him. Michael Cimino brought this great charm to the character of Victor in Love, Victor, and made him a true stand out.
While he hasn't worked as much as some of his costars, Michael Cimino is just getting started in Hollywood. Besides his starring role in the Hulu series, Cimino has had a couple of roles in films, such as the horror film Annabelle Comes Home, as well as a part in Shangri-La Suite. He's also had a couple of guest spots on TV, like the series Training Day, based on the film of the same name, and Walk the Prank, but Love, Victor is his first step into a leading role, and he does a fantastic job at that.
Rachel Hilson (Mia Brooks)
I think we all deserve a friend like Mia Brooks from Love, Victor in our lives. Despite being Victor's ex from before he came out, she stands by her friend's side no matter what and is super smart and funny. That brilliance is brought to the screen by none other than Rachel Hilson.
For This Is Us fans, you definitely have seen Rachel Hilson a couple of times, portraying a young Beth Pearson in her earlier years as a ballerina, and into her years at college with Randall, as one of the best TV couples ever. Hilson has also had smaller/recurring roles in television series like Rise, as well as In the Vault and The Good Wife, showing that this talented actress has plenty of range and has been around for a bit. I, for one, can't wait to see where she goes from here and to see her resume expand even more after Love, Victor.
Anthony Turpel (Felix Westen)
In Love, Victor, we get to see plenty of different kinds of teenagers, as this is what the show is about, the awkward years of high school and trying to find love and friendship. That's where Felix Westen comes into play, as Victor's new, albeit awkward, neighbor who wishes to befriend him. Anthony Turpel brings this sweetness/awkwardness to the table, and you can't help but root for him.
Turpel has been on a lot of TV shows, just as many of his co-stars have. He had a recurring role in the comedy series No Good Nick as Will on Netflix, and several other guest roles on big TV shows, such as the Nickelodeon hit Henry Danger, and the comedy series Comedy Bang! Bang!. However, Turpel had a series role for nearly two years on the classic daytime soap, The Bold and the Beautiful, portraying R.J. Forrester for nearly 100 episodes. I can't wait to see what else Anthony Turpel will do in the future with that kind of range.
Bebe Wood (Lake Meriwether)
In terms of best friends, there's always that one person who is super good at tech, and that's where Lake comes in during Love, Victor. As the best friend to Mia, we get to see a whole new side of what social media obsession can do to a girl, but that doesn't mean that Lake still isn't a great person. That comes from Bebe Wood, the talented young actress who portrays Lake.
Bebe Wood hasn't done much in film, but in terms of TV, this young actress has been all over. She's had several guest spots on modern classics such as 30 Rock and Veep, as well as a recurring role in the TV series, See Dad Run as Amanda Sullivan. In her first main role, she played Shania Clemmons in The New Normal, a sitcom that aired back in 2012, and then went on to have another main role in the sitcom The Real O'Neals, a series that follows the lives of a close-knit Irish-America Catholic family.
It's no surprise that Wood ended up getting another main role in a very watchable series like Love, Victor. I hope that through this we might get to see her acting talent even more in the future.
Mason Gooding (Andrew)
Every high school has one, even in Love, Victor. There's always that one kid who's a cocky jock and loves his sport so much, and that's where Andrew comes into play. He's popular and plays basketball, what more do you need to know? Mason Gooding portrays Andrew, and while he may not be a fan favorite character, that doesn't mean that Gooding isn't doing a great job at showing off that cockiness.
Gooding is the son of Cuba Gooding Jr., so that's why the last name might sound a bit familiar, and in terms of acting, he's done plenty. Mason Gooding has had roles in films such as the coming-of-age drama, Booksmart, as well as on of the best Netflix Christmas movies, Let It Snow. He's also going to be in the upcoming fifth installment in the Scream franchise. Gooding has also had a couple of recurring roles in TV series, such as the HBO show Ballers, as well as Everything's Gonna Be Okay, a Freeform comedy.
George Sear (Benji Campbell)
Benji Campbell's character is so important in Love, Victor, because he really enables Victor to be who he wants to be. Benji is charming, kind, and unapologetically gay, out and proud, someone who Victor can look up to in high school and who inspires him to come out later on. This charming nature is brought to the screen by George Sear.
If that name sounds familiar, it should, because George Sear has done a lot in TV. Sear had a role in the fantasy series Evermoor from 2014-2016 as Seb Crossley, then had a role in the drama series Will as Billy Cooper. After that, he went on to have a recurring role in the AMC series Into the Badlands as Arthur, and then portrayed Parker Roscoe in Alex Rider, a British spy television series based on the novel of the same name. I wouldn't be surprised if George Sear ended up popping up on another big-time TV show. But, I'll always love him no matter what for playing Benji. You just can't help but love him.
James Martinez (Armando Salazar)
Victor's parents are the kind of parents everyone wants in Love, Victor, and that partnership begins with Armando Salazar, Victor's father, a working man who is trying to constantly provide for his family, as portrayed by James Martinez.
Martinez has been around for a while in Hollywood, with plenty of guest spots on shows like Law & Order, NCIS, Elementary, and even Breaking Bad, but he's also had several recurring roles as well. He portrayed John Hernandez in the crime drama Low Winter Sun, Alex Romero in the House of Cards cast, and portrayed Victor in the sitcom One Day at a Time, based on 1975 series of the same name.
Ana Ortiz (Isabel Salazar)
For the second half of Victor's parents in Love, Victor, we have his mother, Isabel. As any person would be, she's stressed after moving to a new city, while just trying to keep her family in check. Ana Ortiz portrays Isabel, showing off a loving and caring mother figure we can all look up to.
Ana Ortiz might sound familiar to you, and that's because she has done a lot in the industry. Ortiz portrayed Hilda Suarez in Ugly Betty, a comedy about a young woman with a lack of style who lands a job at a big-time fashion company. Ana Ortiz also had a main role as Marisol Suarez in Devious Maids on Lifetime, and was Susan Sampson on the 2019 drama Whiskey Cavalier on ABC.
She's been in plenty of films, like Labor Pains and The Keeping Hours. But, you definitely might have also come across Ortiz in some of her several guest spots on many TV shows, like ER, Everybody Loves Raymond and more. I can't picture anyone else but Ana Ortiz playing this role, and honestly, she does a fantastic job at it. Who doesn't want Isabel Salazar as their mother after watching her in Love, Victor?
Nick Robinson (Simon Spier)
I feel like we can't have a Love, Victor list without mentioning Nick Robinson, the actor behind the famous Simon Spier from the original Love, Simon, who appears in the series. While he isn't a typical main character, Simon makes appearances mostly by voiceovers, as well as an in-person appearance in both Season 1 and Season 2 for one episode each. Even so, Simon Spier is an iconic character for many reasons, and it's so great that he appeared again in the spin-off.
Nick Robinson has been around a lot besides his role in Love, Simon. In 2015, he portrayed Zach Mitchell in the hit action film, Jurassic World, a part of the Jurassic Park series, as well as portraying Olly Bright in the romantic drama, Everything, Everything, and was in the recent release, Silk Road. Robinson has also had a couple of main roles on television as well.
He played Ryder Scanlon on the popular sitcom Melissa & Joey for five years, as well as a main role in the FX on Hulu original miniseries A Teacher, portraying Eric Walker. Robinson will also have a role in the upcoming Netflix series, Maid, so keep an eye out for this talented young actor.
The next time you watch Love, Victor, be sure to pay attention to these amazing actors and actresses, because they are truly amazing. I'm going to check the 2021 summer TV schedule just so I can see if they're going to be in any other upcoming shows. But if not, I guess I'll just have to hold out hope for Season 3 of Love, Victor to see them again.
Your Daily Blend of Entertainment News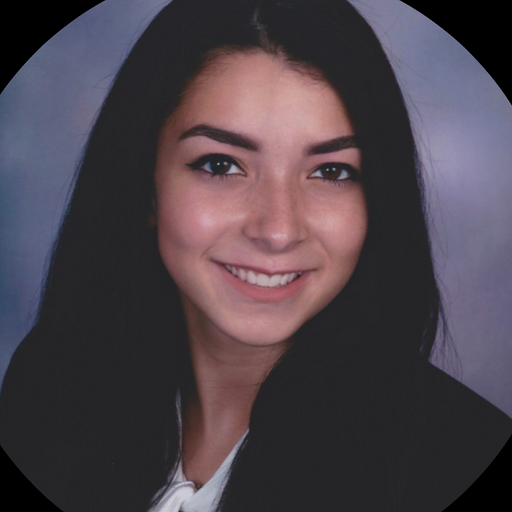 Big nerd and lover of Game of Thrones/A Song of Ice and Fire. Will forever hate season eight. Superhero and horror geek. And please don't debate me on The Last of Us 2, it was amazing!