Sex/Life Season 1 Ending Explained: The Cliffhanger And What Might Come Next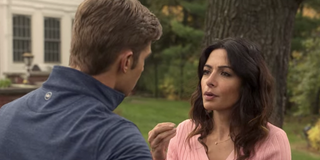 Warning! MAJOR SPOILERS ahead for the finale of Sex/Life! Turn back unless you're ready to disrobe and join the party!
Those of us who enjoy watching Netflix (you know, roughly 99.9% of all humans with TV access) are always looking for something new to become obsessed with. Luckily, the streaming giant has more than enough options when it comes to immensely bingeable content, and recent release, Sex/Life, is yet another new show to debut and almost immediately get viewers talking...a lot.
The sexually explicit series, which is based on B. B. Easton's book, 44 Chapters About 4 Men, has kept people discussing many aspects of the show in the days since its June 25 debut, none the least of which is its somewhat shocking twist ending. So, what happened during the Sex/Life Season 1 ending? We'll break it down for you right here, and talk about what those big surprises might mean for a potential Season 2.
What Happened At The End Of Sex/Life Season 1?
Oh, boy, you guys. Sex/Life Season 1 was an intense roller coaster from minute one until the very end of the finale. Viewers spent basically an entire season wondering whether or not former wild child Billie (member of the Black Adam cast, Sarah Shahi) would dump her now sexual-dud of a husband, Cooper (Mike Vogel) and her life in Connecticut with their two very young kids to head back to New York City, and the arms of her ex-boyfriend, Brad (Adam Demos).
To say that Billie waffled when it came to her decision would be the understatement of several years, and she was attempting to make up her mind with full knowledge that Cooper knew all about her obsession with Brad, the sex she had with him, and how unhappy she'd become with her quiet life.
After several tries at spicing things up for his wife (including bending Billie over their kitchen island one morning, breaking into a stranger's yard and getting busy in their pool, and attending an increasingly disastrous suburban sex party), Cooper is faced with the aftermath of his behavior at said sex party, where he tried to make Billie have sex in front of everyone. When she refused and finally stepped away, Cooper then allowed his friend Devon's (Jonathan Sadowski) wife, Trina (Amber Goldfarb), to give him a blow job in front of the assembly, as Billie stood by, crying.
Billie left the room, and was propositioned by Devon, who became insistent that since their partners were doing sex stuff, they should too. She was rejecting him when Cooper heard what was going on and stepped in, eventually beating Devon so badly that he had to lie about his bruises at work and claim he was mugged to save face. But, Devon also used it as leverage against Cooper to try and force him to support a business deal he wanted approved.
Unfortunately, "good guy" Cooper decided to blame all of his mistakes on Billie, saying that she put "darkness" in him by writing about her past with Brad and making Cooper become desperate to live up to her fantasies. Cooper comes clean to his boss, Francesca (Li Jun Li), about beating Devon, and she also puts all the blame on Billie, and takes it as an opportunity to try and make sure she can have Cooper to herself when he gets a divorce, giving him a key to her apartment and noting "you don't ever have to go home again."
Cooper decides to have one last conversation with Brad, heading to his apartment to ask whether or not Brad will really be there for Billie and the kids if Cooper walks away from their marriage. Brad tells him that he's already tried to take Billie, and reveals that he just proposed to her, but she said no, and has told him no all along.
After Billie and Cooper have a very toxic encounter with Devon, Trina, and the other moms at their son's school event, Cooper tells her that he's lost his chance at the partnership at work because of beating Devon, but says that they have to be completely honest with each other from now on if they're going to make it. And, for a while, it's clear that Cooper and Billie are trying to rebuild their marriage.
Billie re-enrolls in the graduate program she dropped out of when she got pregnant, she and Cooper seem to be having increased naked time, and the fact that their somewhat public troubles didn't break them seems to smooth things over with Devon, Trina (less so), and the other moms of the neighborhood.
However, when the duo attends a reading for Sasha's (Margaret Odette) book, all her talk of "abandoning your authentic self to fit in" triggers Billie, who then has a vision of Brad standing far off in the audience. Billie appears to shake it off, though, and later she and Cooper go to a school play for their son. As Billie watches, she tells us in voice over that she's happy waking up next to Cooper, but then realizes "it's not enough."
Soon, we see Billie running through the streets of New York, as Cooper takes care of the kids at home while tracking Billie's location via her phone, and calling Francesca. As you may have guessed, Billie comes to Brad's apartment and tells him she's not leaving Cooper and "this changes nothing," then orders with a smile, "now fuck me."
Fade. To. Black.
What Might The Sex/Life Ending Mean For The Future?
Keeping in mind that there is currently no official announcement for Sex/Life Season 2, know that author B. B. Easton did write follow-up books about her relationships with each of the four men in her original story, so there is more than enough material for a second set of episodes.
As for what might happen next with Billie, Cooper, and Brad? Well, we don't get an answer from Brad about Billie's proposition, but he did give her a very naughty smile, so he's probably into the idea of her staying married to Cooper while he acts as her well-endowed man-candy on the side. Honestly, though, I have my doubts about him being cool with not completely controlling Billie's emotional world long-term, because Brad might be hot, but he's also toxic, manipulative, and super shady.
Of course, we also don't know if Billie spoke to Cooper about this decision, and Cooper decided to let her have Brad on the side while staying married. He did not seem happy at all when Francesca asked if he was OK, so we have no idea if Billie ran off without saying what she wanted and where she was going, or if Cooper is allowing this just to hold on to their marriage.
We also don't know whether or not this opens up an avenue for Cooper to begin a non-work relationship with Francesca, and if that's something that was discussed with Billie before she left to enjoy some time with Brad's, um...not-so-little Brad.
All in all, there are a lot of places the narrative could go if there is a Sex/Life Season 2, so we'll just have to wait and see if this popular series gets a sophomore run! In the meantime, see what 2021 summer TV shows you can watch, the Netflix TV premiere dates, and check out all the upcoming romantic TV shows!
Your Daily Blend of Entertainment News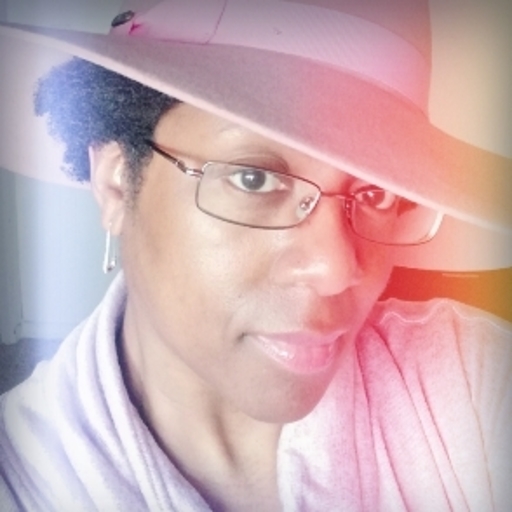 Yennefer's apprentice, Gilmore Girl; will Vulcan nerve pinch pretty much anyone if prompted with cheese...Yes, even Jamie Fraser.