Netflix Is Totally Following In Hallmark Channel's Footsteps, And I Am Here For The Sexy Times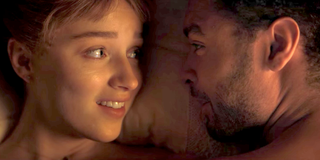 Even if you, somehow, don't subscribe to Netflix, you probably know a fair bit about the breadth of originals the streamer has been committed to bringing viewers for the past several years. Pretty much any category of television show / movie that one could be intrigued by is a part of the stable of original content currently on offer. Increasingly, that seems to include programming of a romantic variety, such as the recently released Bridgerton. It would seem that Netflix is really starting to follow in Hallmark Channel's footsteps, and I am truly here for the increased sexytimes!
Hallmark has become known for its wholesome Christmas movies and its romantically-themed, but equally light on horizontal business, TV shows such as When Calls the Heart, Chesapeake Shores, and Good Witch. Netflix, meanwhile, has really stepped up its romance game in just the past few years, but is also giving fans more of the sexytimes they crave to help make sure those stories are...fulfilled to completion. (Stop complaining. That was totally appropriate, and you know it!)
At any rate, romance fans are getting a lot more of what they love on the small screen, thanks to Netflix, and here are the ways the streamer has started to put their own spin on what Hallmark's been doing for decades.
High-Quality Romances
I'm not suggesting that Hallmark's shows and movies aren't high-quality romances, but Netflix has the benefit of being a streamer with, possibly, even bigger money bags behind it. And, this has led to an increased ability to not only buy the rights to several novels or book series and adapt them for the screen (which Hallmark has also done many times), but to make sure the projects they take on have the best sets, costumes, music and everything else needed to really make the finished products sing in ways that the Hallmark programs just don't usually match.
As much as I love Hallmark's Christmas fare, for example, there's no doubt that the few movies the network has which trip back through time can't really compete in the period details / costume department when compared to a show like Bridgerton (from Shonda Rhimes, no less). The series, which is set in Regency England, never slept on the sumptuous details when it came to outfitting its cast. I cannot imagine that Queen Charlotte's wigs, alone, didn't cost a fortune, for example.
And, while Hallmark properties are always very distinctly Hallmark, I feel as though, if we didn't know that Bridgerton or Virgin River were Netflix shows, and managed to see them elsewhere, they wouldn't be at all out of place on Starz, ABC or some other network / streamer.
More Feel-Good Shows
There are only so many hours in the day when those behind a cable network like Hallmark are looking to fill their schedule with programming, but, as anyone who's stayed up way past their bedtime for a bingeathon can attest, Netflix has no such restrictions. Audiences face no limits on the number of new shows which Netflix can populate their viewing streams with, regardless of the number of episodes each series has. So we can get all eight episodes of Dash & Lily on November 10, and then enjoy a return trip to Virgin River with 10 new installments on November 27.
Speaking of Virgin River, Netflix's ability (and willingness) to release new seasons all in one go recently helped Season 2 top The Mandalorian when it came to minutes viewed via streaming for the last week of November, with the romantic drama likely getting a boost from the show releasing in full on Black Friday, as opposed to debuting weekly.
In just a little over a year, Netflix has been able to bring fans two full seasons of Virgin River, and one season each of Dash & Lily, Bridgerton, and the late spring hit Sweet Magnolias. All are shows which are based on extremely popular romance novel series, and leave fans with some serious warm and fuzzy feels. If the streamer can keep up the pace (and I have no doubt it can), it can overtake Hallmark in the feel-good show contest before long.
Ramped Up Christmas Programming
Dash & Lily is actually just one example of the ways in which Netflix has done a great job of beefing up its Christmas programming over the last several years. While I don't know that we'll ever see the streamer debut 40 new Christmas movies per year (Hi, Hallmark!) it is making serious strides in the holiday-specific film and TV show space. A Christmas Prince got things off to a big holiday romance start in 2017, so much so that the movie has had two Christmas-set sequels.
Since then, we've also seen romantic Christmas movies like The Holiday Calendar, The Princess Switch (and it's 2020 sequel), The Knight Before Christmas, Operation Christmas Drop, and several others fulfill the need for holiday romance. On top of that, we've also gotten some Christmas shows like the aforementioned Dash & Lily, including Merry Happy Whatever, Over Christmas and two seasons of Home for Christmas (which is a very fun watch, if you haven't seen it). So, basically, Netflix is really trying to cover the romance thing from all angles, and they're getting a handle on this niche market very quickly.
You Didn't Think I Forgot The Sexytimes, Did You?
And, here is where being a streaming service which can show whatever it wants whenever it wants comes in super handy. Literally no one in the world who sits down to watch Hallmark movies or shows goes there to see anything even remotely hot-n-heavy. So, if you're a lover of romance, but would prefer your adaptations to be a bit more arousing in nature, Netflix is trying to make sure you are well and truly sated with several of their shows.
Virgin River, while light on the sexytimes so far, has not been shy about bringing us the smolder of acute sexual tension between the leads, and Season 2 did, finally, see them stamp their passports to bone town. Sweet Magnolias made sure to have each leading female character entertain more than one romantic possibility, with a similar level of heat coming into play for a few of those potential matches. And, if you haven't watched Bridgerton yet, just know that the shots you see above and at the top of this article are just the very tip of the sexytime iceberg for that show.
All in all, Netflix seems to have run with the basic feel-good Hallmark romance model and been able to either replicate it (The Princess Switch) or turn it up several notches (Bridgerton), so that viewers can head to the streamer no matter what their particular romance needs are at any given moment. I'd say that's a good way to keep folks coming back to you to investigate new offerings. Now, if the service could just adapt some of the amazing romance novels by black authors, they'd really be in business.
Which of these Netflix projects is your favorite? Let us know in the poll below!
This poll is no longer available.
Your Daily Blend of Entertainment News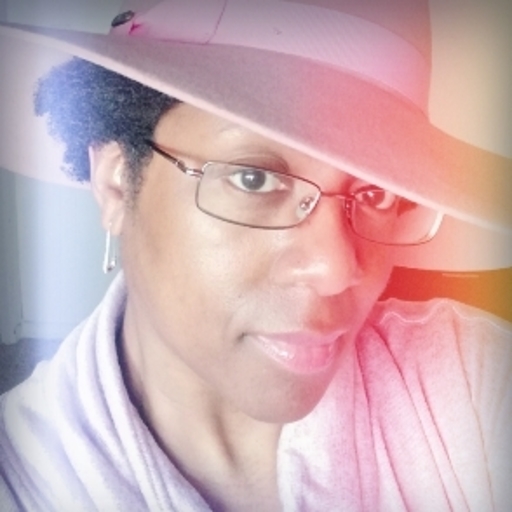 Yennefer's apprentice, Gilmore Girl; will Vulcan nerve pinch pretty much anyone if prompted with cheese...Yes, even Jamie Fraser.