10 Damon Wayans Jr. Movies And TV Shows To Watch If You Like The New Girl Actor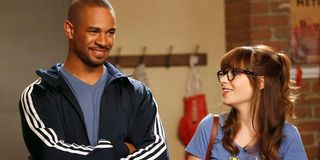 While our movies and television shows were once saturated with comedians such as Adam Sandler, or the legendary Robin Williams, newer talents have been taking the stage for some time now, one of those being Damon Wayans Jr.
The actor/comedian has appared in several movies and shows, showing off not only his comedic skills but his dramatic chops as well. And, his time on Happy Endings and some of his funniest moments as Coach in New Girl aren't the only things Damon Wayans Jr. has done in Hollywood. Here's where you can watch some of the best Damon Wayans Jr. movies and TV shows.
Happy Endings (Hulu, Netflix)
When I think of the typical sitcom, some of my thoughts are always directly related to three characteristics – love, comedy, and dysfunction of the characters. Luckily, Happy Endings has all three. In this popular sitcom, we get to follow the adventures of six best friends living in Chicago, all of which have their own quirks and adventures that take you for a ride.
While Damon Wayans Jr. had done some television and films prior to his role in Happy Endings, this is arguably what made him famous for how slick the comedy was, and how fun the story became. It's almost like the Chicago version of Friends to me, but with some even crazier stories. If you're looking for a fun time, Happy Endings is the way to go for you.
Stream Happy Endings on Netflix.
How To Be Single (HBO Max)
For a funny romantic comedy, we take a look at How To Be Single. In this film, we see four women who are friends, all with very different ideas on what love should be, while they navigate their single lives in New York City and have struggles of their own as they make new friends along the way.
If you're looking for a star cast list besides Damon Wayans Jr., this whole entire film is stacked with stars, from Pitch Perfect cast member Rebel Wilson to Community cast memberAlison Brie. Alongside that, the chemistry between all the stars is enjoyable and really sets the tone for the film, creating a great romantic comedy that anyone could enjoy, whether you're living life in a relationship or single. Damon Wayans Jr. rocks it in his role and shows off his great comedy chops in a romantic setting.
Stream How To Be Single on HBO Max.
Rent How To Be Single on Amazon.
Someone Marry Barry (Hulu)
I always feel like this is the one film that a lot of people don't know about when it comes to Damon Wayans Jr., and honestly, that is a crime. In Someone Marry Barry, a group of childhood friends band together to try and get their socially inappropriate friend a wife – but, when he ends up finding his female equal, it only causes more and more problems for them.
As one of Damon Wayans Jr.'s first films, it doesn't pull any punches in the comedy department. Some of the jokes will have you laughing so hard that you'll be holding your side. What makes it even better is how much the lives of the group of friends do change when they meet this girl – showing that even when you want to try and help, sometimes it only ends in disaster. It's a shame the film didn't get more publicity than it did, which means you should go and watch it right now.
Stream Someone Marry Barry on Hulu.
Big Hero 6 (Disney+)
As someone who grew up loving Disney, this was actually where I first heard of Damon Wayans Jr., in a voice role that fits him perfectly. In Big Hero 6, we get to learn the story of a young boy, named Hiro Hamada, who utilizes Baymax, his late brother's work, and healthcare robot, to form a superhero team to combat a villain who is responsible for the death of his brother.
So, why is this the perfect role for Damon Wayans Jr.? There's just something about Wasabi in Big Hero 6, how every single one of his jokes keep hitting, including his preciseness about where he keeps his tools. He's just a great time overall – and honestly, so is the film. Animation tells some awesome stories, and you shouldn't miss out on this one. The movie became so popular, it even got a TV series.
Love, Guaranteed (Netflix)
In one of his most recent films, Damon Wayans Jr. tackled the classic romantic comedy once more. In the Netflix original film Love, Guaranteed, a small-town lawyer must try and save her law firm, so she teams up with Nick, a new client who wants to sue a dating site that supposedly "guarantees love." However, as the case begins to grow, so do the feelings between the two of them.
While How To Be Single offered a different take on the rom-com, I feel like Love, Guaranteed is the perfect film for someone who just wants the easiest romantic comedy storyline there could be – and there's literally nothing wrong with that, because I'm like that, too. The chemistry between Rachael Leigh Cook and Damon Wayans Jr. is great, and really drives the film, while also delivering that typical comedic romance you would expect from a film like this. It's definitely a great pick among some of the rest.
Stream Love, Guaranteed on Netflix.
New Girl (Netflix)
After Happy Endings, Damon Wayans Jr. went on to another big role in TV – well, one that started out big and then turned into an even bigger one later on. In New Girl, we get to see the story of Jess, a teacher who was just cheated on by her boyfriend and decides to move into an apartment with three strangers named Coach, Schmidt, and Nick. And, from there, they go on to have some absolutely wild times together.
While Coach, played by Damon Wayans Jr., only appeared in the pilot of Season 1, his character replaced by Winston, he came back during Season 3, and would continue to make appearances in the show afterward, adding more ridiculous stories and fun times to the group of Californians. What makes Coach even more enjoyable is while he is super cocky and extremely talented at sports, he's also adorkably awkward sometimes, which makes you want to root for him even if he is a bit of a jerk sometimes.
The New Girl cast in general is so great – you really should watch the show if you haven't yet.
Barb And Star Go To Vista Del Mar (Amazon Rental)
Let me just say that this movie is one of the best comedies to come out in the last couple of years, in my opinion, and it deserves the praise that it's gotten. This film, starring Kristen Wiig and Annie Mumolo as leads of the Barb and Star Go To Vista Del Mar cast, follows two best friends from Nebraska who go on vacation together, heading to Florida, only to end up trapped in some sort of evil plot.
There are so many things to praise this movie for. Not only is Damon Wayans Jr. super funny as Darlie Bunkle, but the rest of the cast has such great chemistry that everything, from comedy to story to wacky moments, flows together perfectly. The movie is bright and colorful, with plenty of great silly moments that make you snort with laughter. Also, the comedic pairing between Wiig and Mumolo is top-notch – you can't convince me otherwise.
Rent Barn and Star Go To Vista Del Mar on Amazon.
Super Troopers 2 (Amazon Rental)
Super Troopers is a comedy that quickly became a cult favorite, whether that was for good reasons or bad, so it was only a matter of time before it got a sequel. Super Troopers 2 follows the original gang from the first film as they are called upon to set up a Highway Patrol station, when a border dispute suddenly comes up between the United States and Canada, creating a whirlwind of problems.
The sequel is about the same sort of quality for a Super Troopers film, creating interesting shenanigans and quirky moments that will have you laughing. The plot is ridiculously out there and silly, but it's still funny enough to keep your attention. While Damon Wayans Jr.'s character isn't featured heavily in this film, he's very funny for the time that he's in it.
Rent Super Troopers 2 on Amazon.
Let's Be Cops (Amazon Rental)
Let's Be Cops is one of my guilty pleasure movies, and I am not afraid to admit it. In this buddy cop action-comedy film, we see Damon Wayans Jr. team up with Jake Johnson, his former co-star on New Girl, and tell the story of two friends who decide to pretend to be police officers in the Los Angeles Police Department.
The first aspect that drives Let's Be Cops is the chemistry between Wayans Jr. and Johnson. From their time already working together, the two perform exceptionally well in their roles, and play off the other nicely with their comedic timing. It almost feels like I'm watching Coach and Nick from New Girl on their own separate adventure. Other than that, the plot is hysterical and wacky and ridiculous, but to me, that's what makes it such a guilty pleasure.
Bonus: Cherry (Apple TV+)
Damon Wayans Jr. also recently had a minor role in the Apple TV+ original film, Cherry, starring Tom Holland, but his role was very brief as Drill Sgt. Masters. However Cherry is still a great film with plenty of stars attached to it, so be sure to check it out if you haven't yet.
While Damon Wayans Jr. may not be in the best movies on Netflix or the best movies on Amazon Prime, there's no denying that the man is funny and has plenty of talent. I can't wait to see what he does next, and the new films he has coming up.
Your Daily Blend of Entertainment News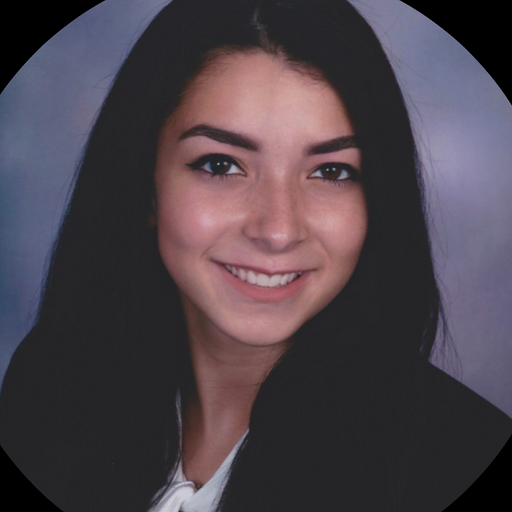 Big nerd and lover of Game of Thrones/A Song of Ice and Fire. Will forever hate season eight. Superhero and horror geek. And please don't debate me on The Last of Us 2, it was amazing!