Britney Spears Conservatorship: Who's On Her Payroll And How Much Are They Taking?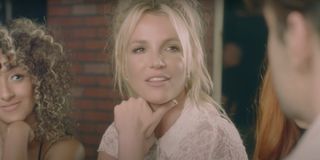 (Image credit: Britney Spears YouTube)
Pop icon Britney Spears has been under her current conservatorship via her father, James Spears, since 2008. Basically, it means he controls her finances and, at one point, had say in her well-being. But it wasn't until this year's Hulu documentary, Framing Britney Spears, and the wave of the Free Britney movement that the public started to ask more questions about the legal situation. Now, that Spears has voiced her discontent for the first time publicly, the specifics concerning who is on her payroll and how much are they taking in from the conservatorship are curious indeed.
As more and more details arise, it's clear that Britney Spears's conservatorship benefits a whole staff worth of people. This includes family and employees. Here is what we know so far about the payroll and the bottom dollar lines that Spears is footing:
Who Does Britney Spears Pay In Her Own Family?
First and foremost, Britney Spears's co-conservator and father, James P. Spears, was at the tip top of her conservatorship's payroll. The New York Times reported that her father's salary takes in roughly $16,000 per month, along with an added $2,000 each month for "office space rent" and a percentage of his daughter's business deals. From Spears's 2014 Las Vegas residency that reportedly made $138 million before it ended, he received 1.5% of gross revenues. After an incident where he supposedly hit one of Spears' children (which resulted in a restraining order against him), he stepped down from managing her personal affairs but continues to run the financial side.
But Britney Spears's father isn't the only one in her family who's on the payroll. The New Yorker reported that also her mother Lynn and brother Bryan "have all spent years on Spears's payroll." However, it is unclear how much they receive. Jamie Lynn Spears, Britney Spears's younger sister, is reportedly the only member of the family who is not on the singer's payroll at all. In an Instagram video (via Yahoo) addressing accusations of benefitting from the conservatorship, the Zoey 101 star said she "adored and supported" Britney Spears and has "nothing to gain or lose either way."
Who Else Does Britney Spears Pay Through The Conservatorship?
Outside of her immediate family, Britney Spears has a wide range of employees on her payroll through her conservatorship, controlled mainly by her father. Most notably, Spears actually has to pay the salaries for both her and her father's lawyers in the legal battle over the conservatorship. The same New York Times article revealed that just four months' work for James Spears' lawyers was billed to the pop singer for $890,000.
Britney Spears's court-appointed lawyer ,Sam Ingham, according to the same New Yorker article, makes an annual salary of roughly $520,000. As a different New York Times article put it, his court-approved pay is $475 per hour and is capped at $10,000 per week. Supposedly, since taking on the role in 2008, Ingham has made nearly $3 million.
Along with a bevy of lawyers, Britney Spears also has her team of public relations and social media employees on payroll. As of this writing, it hasn't been revealed how much the team makes. But according to The New Yorker's source for her management, Spears uses CrowdSurf to help handle her social media. Apparently, Spears' posts can be censored if the subject matter is "too sensitive" and she is "not supposed to discuss the conservatorship." But her social media manager dismissed certain claims concerning the level of control they actually have.
The insights into the conservatorship surrounding Britney Spears is unearthing a lot of shocking and, at times, confusing information. But most of it would appear to better serve the people on its payroll from never seeing the light of day.
Your Daily Blend of Entertainment News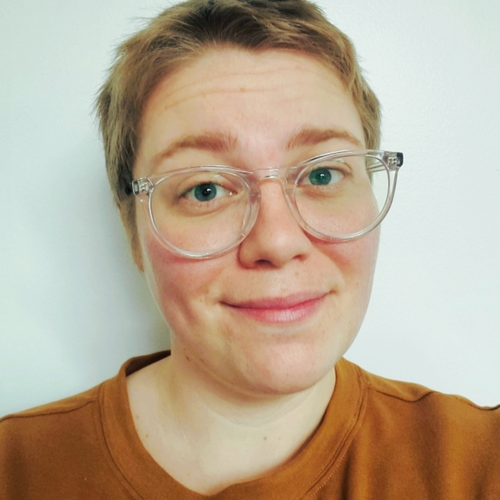 Movies and TV News Writer
Freelance writer. Favs: film history, reality TV, astronomy, French fries.