Have Mercy, John Stamos Shares Video While On Stage Performing With The Beach Boys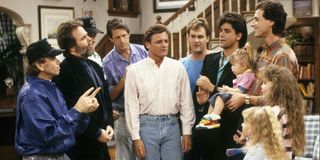 Have mercy! While this isn't an episode of Full House, it sure does feel like a throwback to the classic TGIF sitcom. To celebrate the Fourth of July, John Stamos gave fans a spiritual revival of his hunky rock 'n roller Uncle Jesse by taking the stage at a concert in Fort Lauderdale to perform with none other than The Beach Boys. And he even gave fans some visual evidence as it was happening!
John Stamos' fun Instagram video seen below shows him singing along to the Beach Boys' hit "California Girls" in front of a large Independence Day crowd. Check it out!
While I can't imagine that many people would have predicted "John Stamos and the Beach Boys" to be one of the more hyped performances as live music starts to become normalized again amidst the pandemic, it certainly looked like a great time was had by all. Especially John Stamos, whose Disney+ series Big Shot recently concluded its first season, so he was probably itching to get out there and expend some energy.
As Full House fans are no doubt aware, actor and musician John Stamos has been occasionally performing with the Beach Boys since the '90s, when they made several appearances on the show, usually with an on-screen performance going down. Not to mention the mini-arc featuring Jesse's heartfelt cover of their song "Forever," which played a big part in his wedding with Lori Loughlin's Becky; the song was included in the 1992 Beach Boys album Summer in Paradise.
The Beach Boys first appeared in Full House in the appropriately titled Season 2 episode "Beach Boy Bingo," in which DJ won tickets to a Beach Boys concert. D.J. eventually gave up the tickets because she couldn't let the rest of her family down, as she could only bring one person with her, and the group showed up at the Tanner household to invite everyone not only to the show, but also to go on stage to perform with them. (Not the most unrealistic plotline in Full House history, to be sure.) The legendary group appeared in two more episodes throughout the series, each time delighting TV fans and the Tanners, though their songs came up in even more eps.
Meanwhile, John Stamos' relationship with The Beach Boys has remained a close one. Even before Full House, Stamos occasionally served as a backup musician in their live shows going back to 1985. He's appeared on multiple album tracks, and has joined them on various touring schedules throughout the years. This isn't the first time Stamos has posted about performing with the iconic group, of course, as he has multiple highlighted Instagram Stories from when he toured with them in 2019, before COVID came around and put a halt to such joyous activities.
Even though John Stamos has performed with the Beach Boys before, each time still takes fans back to the '80s and '90s, when brick phones and Lisa Frank were all the rage along with Jesse and the Rippers. Although the Beach Boys never made an appearance in Fuller House, something they can share with the Olsen twins, other cast members aside from Stamos has remained close to the group, or at least been given the chance to perform with them on stage once again, such as Candace Cameron Bure. While this likely won't be the last time John Stamos performs with the Beach Boys, it was certainly a totally American way to celebrate the 4th of July.
You can relive the Beach Boys on Full House on Hulu now, and maybe even hope for a bigger reunion with the rest of the cast sometime in the future. If you ever catch John Stamos performing with the Beach Boys, consider yourself lucky, as his performance of "Forever" in Full House still gives me goosebumps to this day! Let us know in the poll below what you thought!
This poll is no longer available.
Your Daily Blend of Entertainment News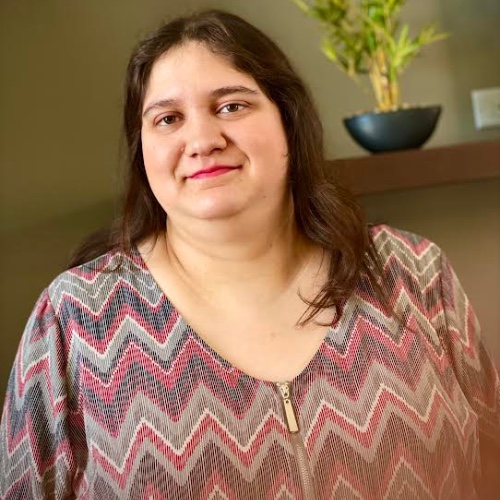 Passionate writer. Obsessed with anything and everything entertainment, specifically movies and television. Can get easily attached to fictional characters.