Big Brother Season 23: 9 Coolest Things About The New House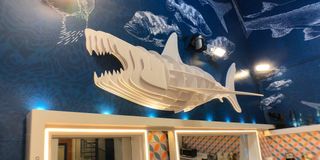 Big Brother Season 23 features the most diverse cast in the CBS show's history, but that's not all that's different about this season. In addition to the team aspect and other twists, the house once again got another redesign, and while I may just be all too excited for another season of Big Brother, I think the latest house redesign is the best the series has done in a long time.
The house theme of Big Brother Season 23 is "BB Beach Club," and the twist is "high risk, high reward." The design team absolutely crushed that concept in so many ways that I'll detail below. There's also some great quality of life additions I think are a great touch and will improve the gameplay more this season for sure. Let's get into all of that and highlight all the coolest things about the Big Brother house in Season 23.
The Workout Room Is Back
The gym was a staple in earlier seasons of Big Brother, but in more recent seasons was phased out for another "hangout" room instead. This meant the gym had to be outside, which not only looked ugly but also created a major inconvenience for Houseguests. With an indoor gym, players will be able to get their swole on even when the yard is on lockdown and can strategize while seemingly going about their normal workout routine. Plus, we won't have to watch Houseguests desperate to run look like mice in a cage skittering between the walls of the backyard—all positives in my book.
The HOH Room Exudes A Tacky Casino Aesthetic
From the neon lights to the random water tiles, there's something about the Head of Household room that screams "I belong in a casino." That's fitting given the theme of the season, and while it's by no means the flashiest HOH room Big Brother has done, I love it. Mainly, I love the sneaky way the show snuck in the term "HOH" behind the bed, which I had to have pointed out for me before I noticed. Here's hoping I did the same for someone else reading, as it's a cool little Easter egg I can't get enough of.
The Bathroom Got A Door And Looks Way More Functional
Out of all the rooms that got an upgrade in Big Brother Season 23, I feel like the bathroom is the most notable. The team added a section devoted to multiple Houseguests who need to do makeup, and there are multiple sinks for general use as well. Additionally, a door has been added to the entryway of the room, which means people hanging out in the commons can no longer see who's hanging out in there strategizing. This will be a good hiding spot for Houseguests who want to speak to alliance members, but don't want to be in the gym.
Bowsprits On The Top Of The Beds
I was worried, when the "BB Beach Club" house theme was announced, that a nautical-themed room wouldn't fit the aesthetic of "beach vacation" vibes. I'll concede it's a bit out of place, but Big Brother went ahead with it anyway and gave Houseguests a bedroom to use that would be perfect for singing sea shanties and eating hardtack. I'm a big fan of the bowsprits above each bed, although if I were sleeping there I'd be paranoid it would come down on me in my sleep. Honestly, I'm curious how sturdy they are, and I'm desperately hoping a Houseguest tries that.
Wavy Beds For Relaxation And Those Flying Solo
The shared bed concept of Big Brother always irked me because it felt so unnecessary. People shouldn't be forced to sleep with other Houseguests if they just want a comfortable bed, so I'm happy we have this "Sea Glass" room which seems to create an option that allows for bonding but also single-serve bedding. Let's face it, Big Brother Houseguests don't need the game to be tenser, especially when they aren't even a have-not. No one should have to share a bed to be comfortable if they don't want to, so I think this room offers a nice option for those not comfortable with shacking up during the game.
The Fantastic Fish Murals In The Kitchen
The Big Brother Season 23 kitchen has this awesome fish mural wall going on that's something I only really remember from the '90s or inside actual aquariums. Perhaps the picturesque aquatic life around the Houseguests will bring peace to the house or just look hilarious when two players are about to throw punches while a shark looms in the background. In either case, I like this more than last year's homage to past houseguests, even if it is a bit outdated.
WTF Is This Reef Room Even?
The most hilarious room in Big Brother Season 23, hands down, is the bizarre reef room. It's a seemingly normal bedroom, outside of the fact that each bed meets in the middle where there's this big ass hunk of sharp coral for no real reason. It's chaotic, and I'm fully expecting someone to cut themselves on it before the season is over. The only room that will be worse than this room is the "have not" room, but only barely because WTF is even going on here? I'm still not sure, but I love it.
The Giant Poker Chips In The Poker Lounge
There's definitely more beach than gambling represented in the Big Brother house, but there are a few neat things that give real gambling vibes outside of the HOH bedroom. For example, look at the giant poker chips the Houseguests can sit around! I'd rather there be playing cards in place of the chess table, but that's a luxury not often given until the final weeks of the competition. Still, the overall vibe of this room is positive for me, and I'm predicting a lot of crucial game moves are decided in this space.
The Living Room Is Absolutely Gorgeous
Big Brother's Season 23 living room is absolutely gorgeous, which is a real shame because it's so rarely used outside of eviction episodes. With that said, Houseguests can expect to be ushered out of the house to some pretty picturesque views. The sunset views paired with the pops of color via flowers and other objects really make this room look so much better than it usually does. It still looks a bit gaudy, but in a way where things don't clash quite as much.
Big Brother Season 23 airs on CBS Wednesdays, Thursdays and Sundays at 8:00 p.m. ET. For more on the season, read up on the casting swap that happened after the reveal, and why CBS had to make a switch.
Your Daily Blend of Entertainment News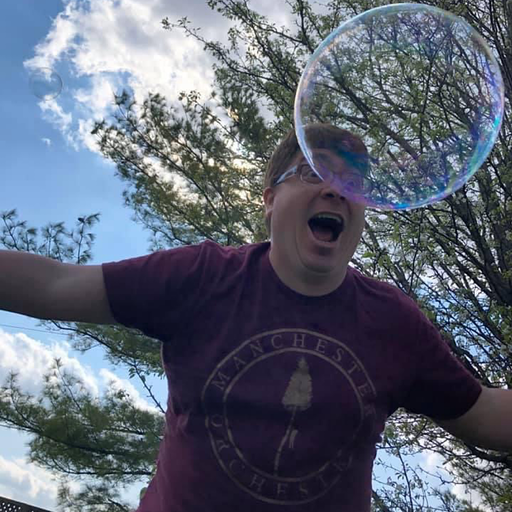 Mick contains multitudes and balances his time reporting on big happenings in the world of Star Trek, the WWE, reality television, and other sci-fi shows.